Through its famous Marbella Club and Puente Romano hotels, the MC Hotels group is intricately related to the very origins of the Marbella phenomenon, for it was at the Marbella Club that the glamour and lifestyle of this internationally renowned resort town were born. Since then Marbella has grown into a modern city and become a worldwide brand. Many more luxurious resort hotels have been built, but the Marbella Club and its sibling the Puente Romano retain a very special ambience and significance that is still synonymous with the glamorous appeal of Marbella.

Little more than two hours drive from the palm-fringed beaches and opulent beach clubs of Marbella lie the snowy slopes of the Sierra Nevada mountain range, now home to a series of highly popular ski resorts that offer the enticing possibility of winter sports by morning and lying on the beach in the afternoon. Not many places can make this claim, but between them the Costa del Sol and the Sierra Nevada can.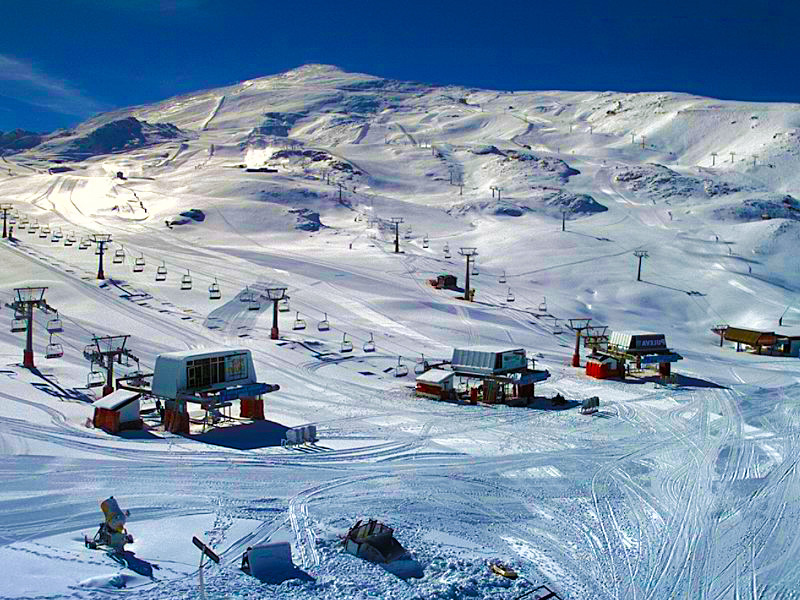 From humble beginnings the ski resorts of the Sierra Nevada have become bona fide alpine-style retreats in their own right, offering an enticing combination of serious skiing and snowboarding with luxury amenities, spa facilities and great après-ski. One of the greatest developments in recent times, however, is the news that MC Hotels have taken over the Hotel El Lodge. Already one of the finest ski hotels in the Sierra Nevada, it will now enjoy the added panache of being part of the exclusive Marbella Club brand.
It makes sense for the most iconic luxury hotel group in Marbella to offer a Sierra Nevada equivalent, formally binding the two resort jewels in Southern Spain's crown and ensuring a continuity of style, ambience, service and comfort that by the way also includes such destinations as Tallinn (Estonia), Riga (Latvia) and Bora Bora in French Polynesia.

Located in Pradollano, the Sierra Nevada Ski Lodge is a stylish boutique lodge that can accommodate guests in opulent style in its 20 rooms and welcomes gourmet connoisseurs to its fine dining restaurant. Right now it is gearing up for what promises to be a good winter season, but in summer this resort near the mountain village of Pradollano is increasingly popular for hiking, horse riding and by those who wish to enjoy the serenity of nature. For MC Hotels, it signifies an exciting new milestone.