We would like to make two announcements in this article.
First, the incredible Marbella property boom has ended.
Second, the property business is doing very well indeed. You could even say it is booming.
In the amazing boom years from, say, 1997 to 2003, money rained from the sky. Actually, it came from countries like the UK and Ireland, where their own property price booms released large amounts of cash for sunshine buyers on the Costa del Sol. Spaniards themselves, benefiting from Europe's only prosperous economy, were also ready to buy. This set off a local feeding frenzy in which Marbella Town Hall officials not only issued permits to build on land zoned for other purposes but actually insisted that developers build more than was allowed. They planned to triple the population in eight years. This almost happened. Prices and new building both rocketed.
The Marbella area became a forest of building cranes. In just a few years of prices rising at more than 25 per cent annually, tens of thousands of new units were produced and sold, many of them off-plan. The off-plan buyers often sold on their contracts, at profits up to 40 per cent in a year, while the units were still under construction. A fast-money psychology took over, with developers rushing to start new projects before they finished the current ones and speculators standing in line to make down payments on empty fields. New estate agencies sprang up like mushrooms in the night.
This exhilarating atmosphere of anything goes has now evaporated. Prices in the Marbella area are now rising at 15 to 17 per cent, a little more than half of previous highs. New housing starts are down 42 per cent from 2003. Restaurants and shops complain of a slowdown in business. A kitchen installer with 30 workmen has cut back to a staff of four. Is this a crash?
This is No Crash
Not exactly. Price growth of 15 per cent is more than double the historical average increase of six to eight per cent. Housing starts of around 3,000 units is in fact a very high figure when you take into account that Marbella has little building land left after the construction explosion of the past few years. Further, Marbella Town Hall officials are very limited in their ability to issue new building permits today because they are being carefully watched by the regional Andalusian housing department.
When Marbella has its new development plan prepared and cleared by the regional office, we should see new building increase even more briskly again.
This plan will be approved in the next year if all goes well. There is, of course, an active re-sale market ranging from luxury villas on hillside estates to the two-bedroom flat in the city itself. DM Properties, through its LPA affiliation (See LPA article), has access to more than 3,000 of these re-sale properties. DM also has the experience to help you make an intelligent selection for viewing the homes most likely to please you. Around 2,000 townhouses and apartments presently under construction will come on the market every year until 2006.
Furthermore, new building is booming all along the coast just a few minutes drive in both directions from the municipal area of Marbella itself. To the west, the Sabinillas-Manilva area, just past Estepona, is booming with more than 100 projects underway. To the east and inland, the large municipality of Mijas has undertaken carefully planned development of three new golf courses and low-density building. Mijas in fact passed Marbella last year in the number of new units started and coming on line.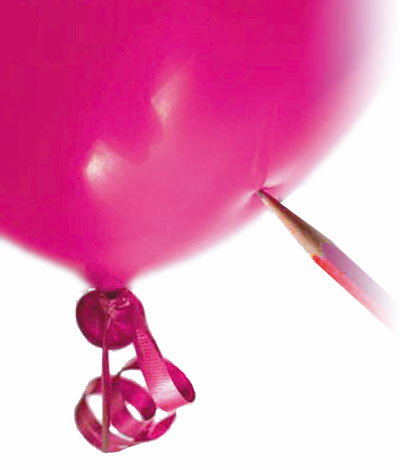 Marbella Slows, but Other Areas
See Re-Sale Prices Up 30%
Price rises are at last slowing in Marbella itself, but the new fast-growing areas of the coast are booming. Home prices for re-sales jumped an astonishing 30 per cent in the Province of Malaga as a whole in the twelve months up to September, 2004. Thatâ's right. In the midst of general discussion of the end of the boom, re-sales were still shooting up at 30 per cent, even faster in some inland areas. These prices of course started from a lower base. Two factors are probably significant here. First, Marbella prices rose so quickly and over such a sustained period, that they had to slow down. Second, the confusion generated by the Town Hall's lack of an approved building plan has reduced the number of building licences and put off some builders around Marbella town.
DM Properties in fact advises sellers to set their asking prices more modestly than before if they wish to move the property in a short time. The complaints of a general business slowdown also have a real basis but they need to be taken with a grain of salt. The boom psychology does not affect only the property business. It also attracts sophisticated new restaurants, bars and exclusive shops. So many of these opened in a short time period that there simply arenâ't enough customers for all of them yet. The same crunch happened with luxury hotels. In five years the number of hotel beds almost doubled on the Costa del Sol. The number of tourists increased but it did not double, meaning that the hotels had a lower occupancy rate, like 80 per cent instead of 90 per cent. This does not please the hotel operators but it does not exactly represent a crisis. It is unfortunate for the kitchen installers we mentioned above that similar factors apply to them. Thousands of workers poured into Marbella from the surrounding countryside as the town administration proudly declared that "Everybody is working in Marbella". This was true for a time, but finally the number of incoming workers exceeded the number of jobs.
All in all, we can say that Marbella as a phenomenon has bumped against some sort of ceiling. If your idea of a boom is the gold-rush version, when you can make 40 per cent a year by speculating on off-plan flats, then we must say that the boom has ended. If you can settle for prices rising at three times the historical average, brisk building of new property and a wide range of re-sales, where buyers can be sure of finding just what they want and sellers can be sure of getting a good price in a fairly short time, then we can say that the boom goes on. Future prospects are good as well.
Future Looks Bright
Here are a few reasons why Marbella will always be a nice place to live or holiday and a few more reasons why today's buyer can be sure that his sunshine home is a good investment for the future.
Old Marbella hands may bemoan the passing of the exclusive and clubby atmosphere of years ago but an increased population brings many benefits as well. The larger population, both resident and tourist, means that top quality amenities can find a home here. This means better restaurants, better entertainment facilities, a wider range of shopping, and more and better schools, to mention a few. The Malaga authorities are aware of the need to serve this growing population, so we are seeing new roads, improved sanitation services and even a planned railway from Malaga to Estepona. All these services add to the quality of life.
We can sum up the reasons why Costa del Sol property will remain a good investment in two words. The words are Florida and California. These two sunshine areas are the fastest growing places in the United States of America. People move there to retire or to live and work away from the colder northern weather. The Costa del Sol is in exactly the same privileged position compared to the rest of Europe and always will be.