28th January, NH Hotel Marbella – The well known law firm Martinez-Echevarria Perez & Ferrero Abogados organized an informative session on the new Marbella Urban Plan which was targeted at Marbella architects, and to which Diana Morales Properties was also kindly invited. The talk was given by Manuel Garrido Mora and Carlos García-Manrique y Garcia da Silva (lawyers of the State) and Jose Luis Espejo Vergara, lawyer expert in Urbanism.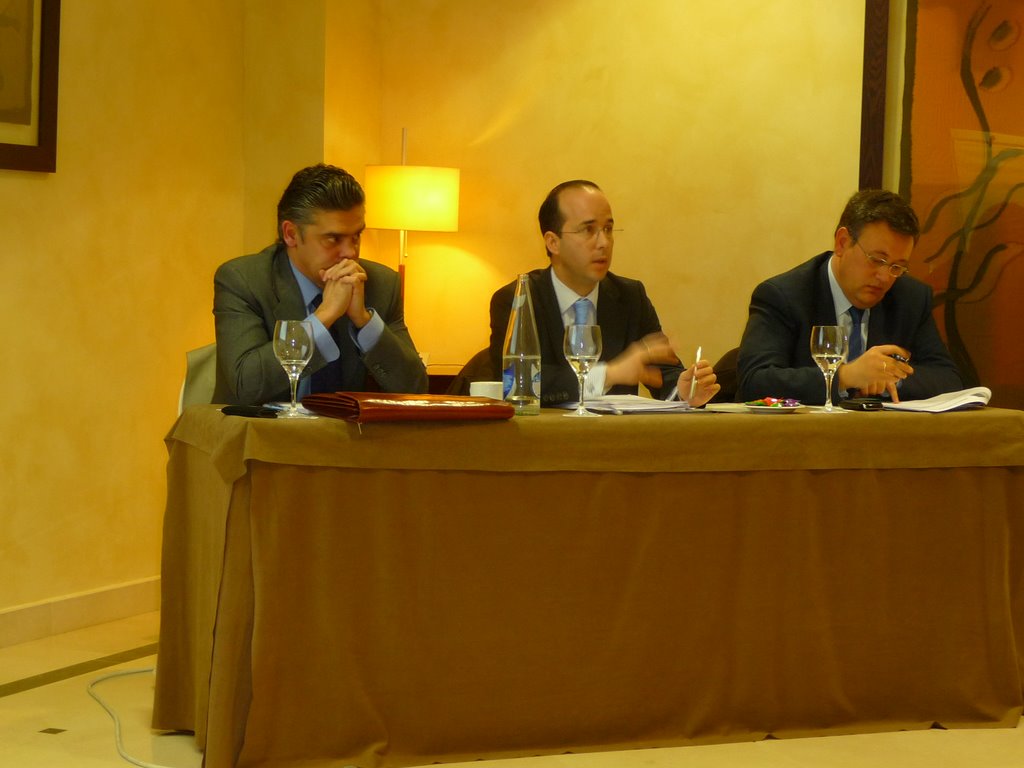 The talk highlighted the main areas of concern of the new Urban Plan, and what problems it would face once it was approved. The general opinion was that it is important to approve an urban plan soon, which will bring added security to the area.
The meeting was important in that very rarely do lawyers, architects and real estate agents get together to discuss the impacts of the New Urban Plan on owners and Marbella. This was a great opportunity to exchange opinions and listen to the experts who had a variety of views on this matter.