Angel Taborda, co-founder of Arquitectos Taborda & Gauna T.A.M. with fellow architect Victoria Gauna, is a pure designer whose highly advanced style is sought-after by a clientele that demands something a little out of the ordinary. Indeed, for this select market comfort and luxury alone are not enough to recommend a property. They want more, especially in terms of the strength of concept and design, and naturally the quality of execution that follows it.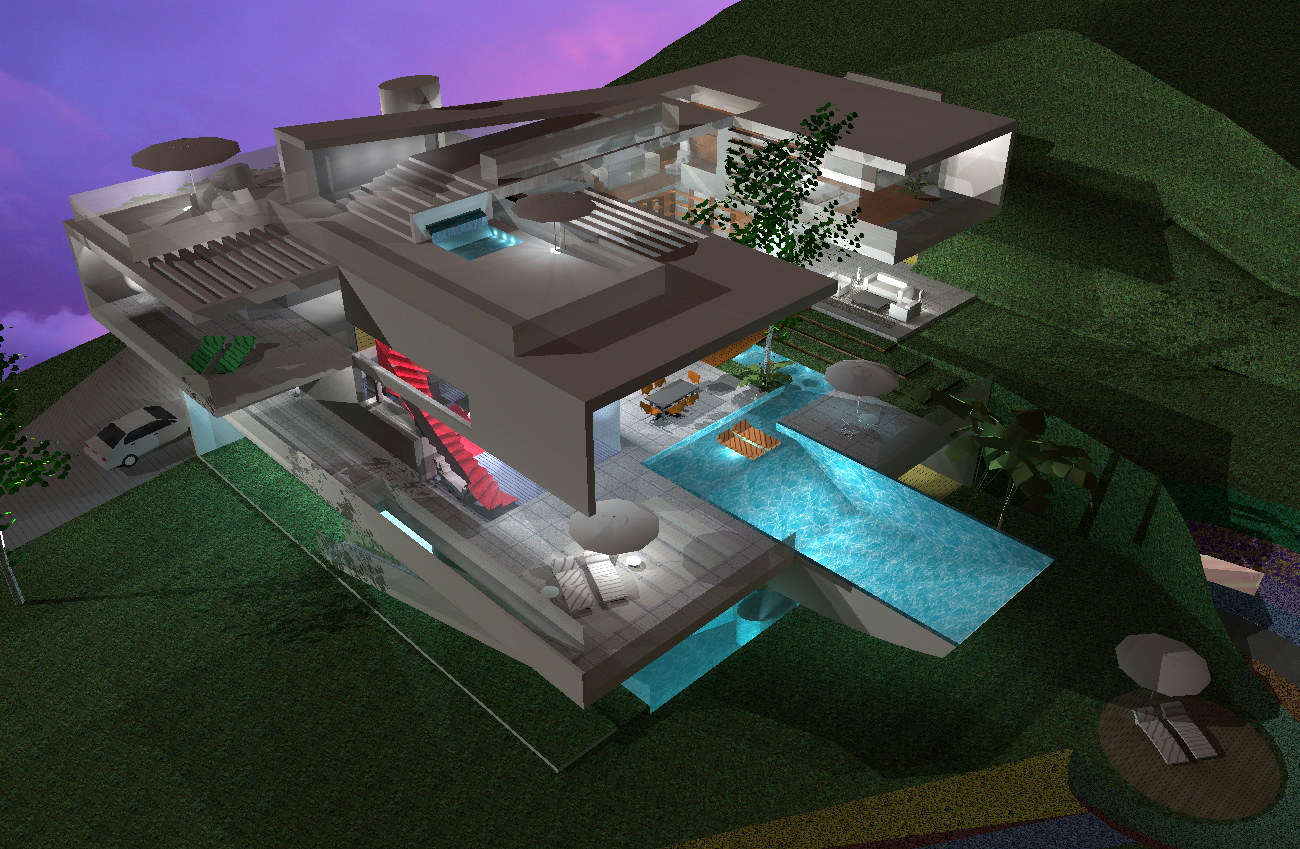 For these people a home is not a series of conventional spaces contained within four walls, a floor and a ceiling, but an organic environment designed around their personal tastes and way of life. They demand a home that is not merely pretty and functional, but a modern palace where form and function are redefined according to the most cutting-edge principles of design; a place where they can enjoy the comforts of home whilst making a powerful statement about taste and sophistication.
A pure approach to architecture
Argentine architect Angel Taborda has made a name for himself designing just such edifices, ranging from luxuriant apartments and hotels in Brazil to skyscrapers in the Middle East and stunning villas in Marbella. However, you would be wrong to think that his reputation is built upon his ability to satisfy the demands of the above-mentioned class of buyer. Instead he is known as a singular designer who is loyal to a vision of pure, and in this case modern, architecture, challenging rather than merely satisfying his clients and producing designs that exceed their wildest expectations.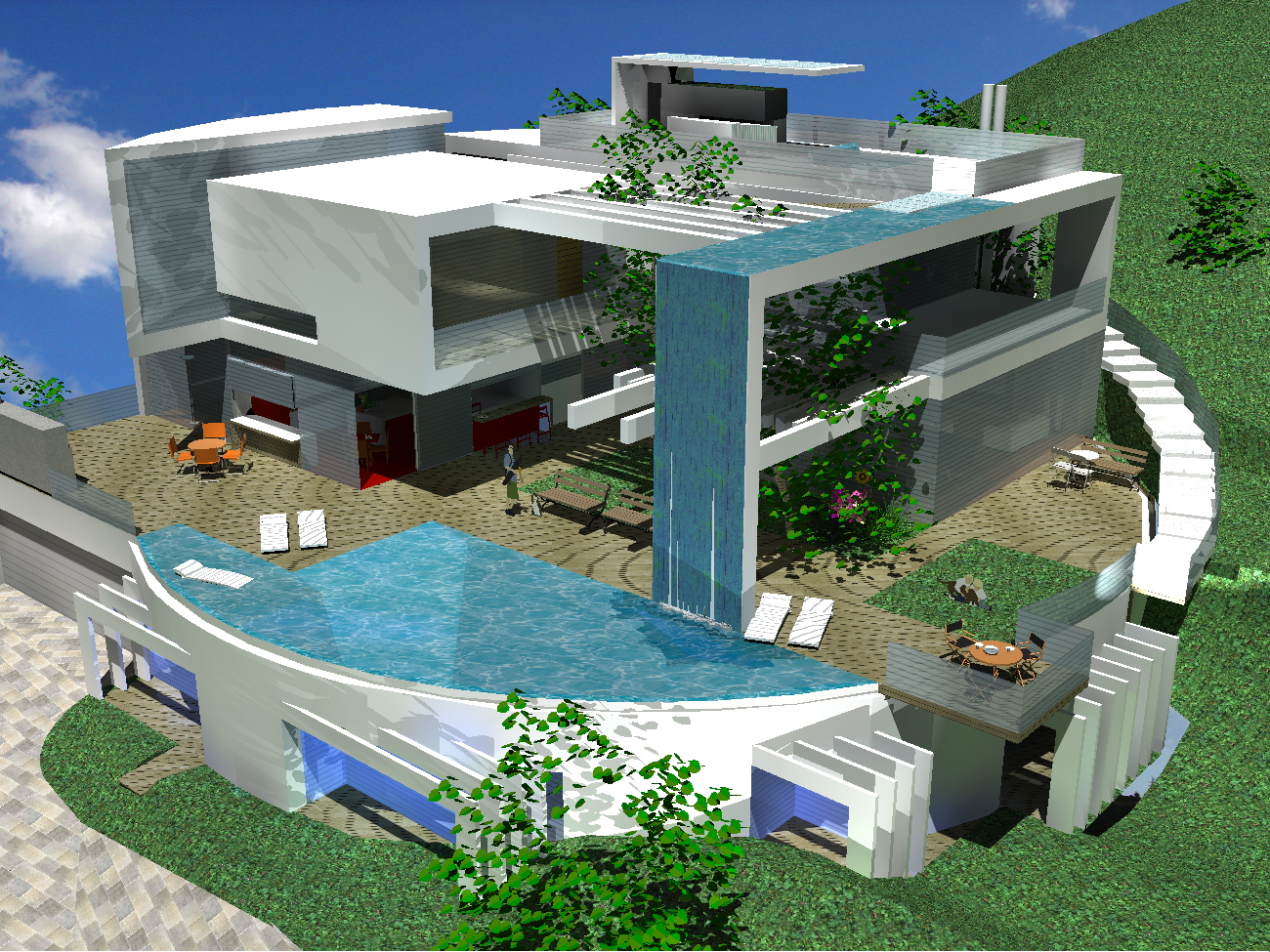 For many architects the dream of making a true contribution to this profession that so oddly blends art, engineering, sociology and philosophy becomes mired in concessions to commercial interests. "If you're not careful, you get sucked in to syndicated solutions, be they of design or construction, and risk becoming a glorified draughtsman," says the man who resists the potential rewards of a greater market and remains true to his creed. "I'm not interested in designing for mass production. Even many of the top architects are seduced to serialised repetition when a certain design or concept of theirs gains universal recognition. I can honestly say that I hope it never happens to me."
Homes on the leading edge of design
And that is why Taborda is synonymous with an architecture that is perhaps too modern and advanced for most. Specialising in bespoke villas he entices the client to think beyond the usual and conceive of what can be. The people who commission these homes are not averse to projecting their personality through them and love the thought and detail that goes into the designs and the truly unique properties that are created as a result.
DM Properties is proud to have two such outstanding properties on its books. Indeed, these villas reflect a growing trend towards top-end modern architecture in Marbella, and as such they can be regarded as jewels in the crown. Occupying the same hillside location in a very private and exclusive country club environment, the homes are the product of individualised concepts and styling, yet they share a common approach to orientation and use of the land, since they share the same hillside location.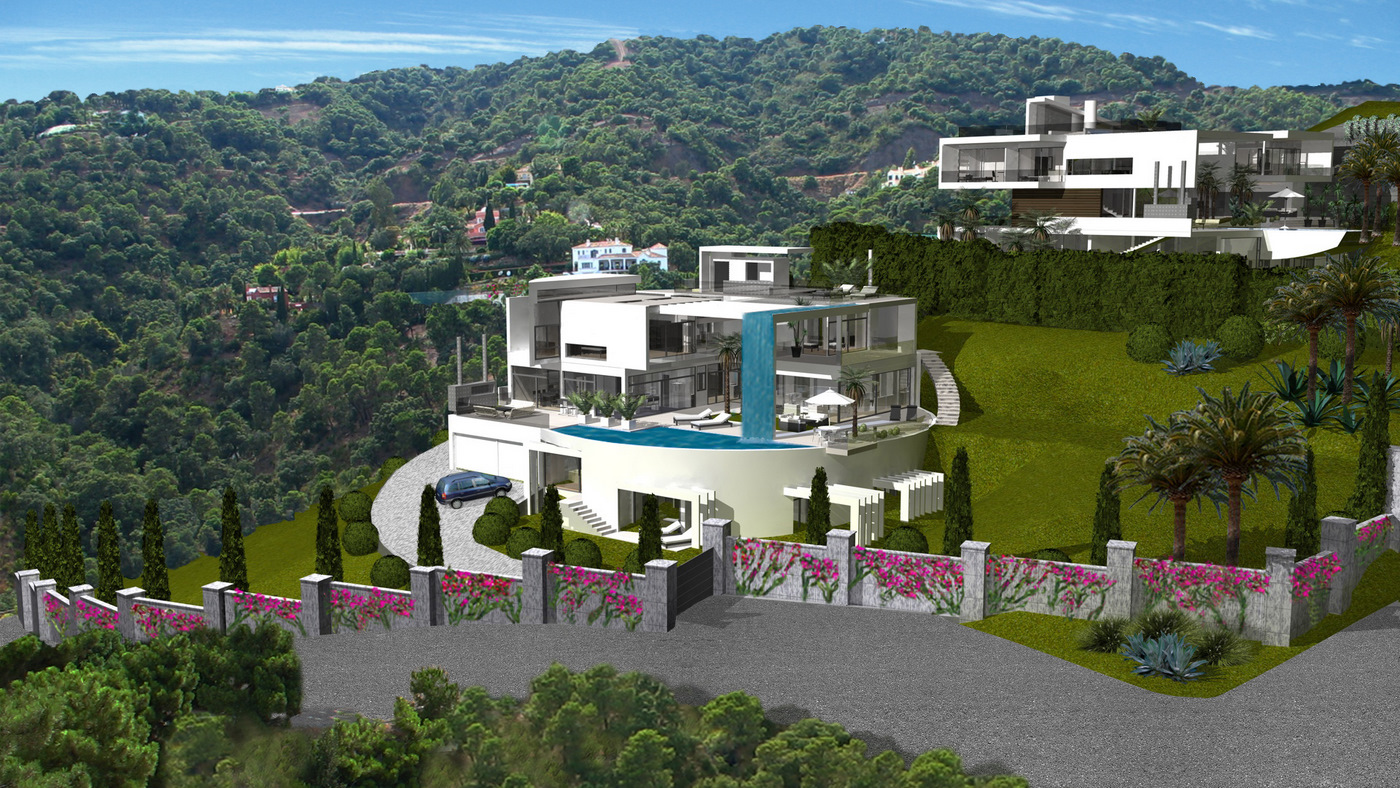 That said, the bottom line of the higher property is in line with the apex of its neighbour in such a way that the one can never be a visual obstruction to the other. Rather than fighting the natural environment and aggressively cutting into the land, as so many constructors do, Taborda uses the natural flow of the land to set the tone for the layout and distribution of the villas. In practical terms this means that all floors communicate with the outdoors and natural light, and there are no catacomb-like basement levels. Another feature of both the Crystal House and Light House is the sense of transparency created through the interplay of spaces whereby rooflines are continued to form dramatically stylish terraces, porch roofs or even to delineate the open spaces that permeate these properties with panoramic views and glimpses of the scenary beyond.
Traditionally irksome features such as weight-bearing columns are also included in this interplay of vertical and horizontal lines, thereby adding another visually pleasing architectural element. Without resorting to extravagant budgets Taborda and his team have even used this system to incorporate an elegant wet wall water feature and a stunning swimming pool that projects out of the terrace area complete with a panoramic glass window. Not for the fainthearted, these are homes that engage and challenge both eye and mind, revealing themselves in greater detail the more you scan them yet never seeming cluttered or fussy.
Angel Taborda is too much of an architectural purist to resort to decorative dressing up, a practice he derides as kitsch. Instead, the purity and simplicity of his designs defy the complexity of thought and detail in which even the position of a window or the interaction between vertical and round lines are done with purpose. This is the essence of the beauty and uniqueness that he instils in his villas, creating sophisticated modern homes that are a stunning statement to modern design yet also luxuriantly comfortable and inviting to live in – for a lucky few, that is.