MS Design – architecture with heart and soul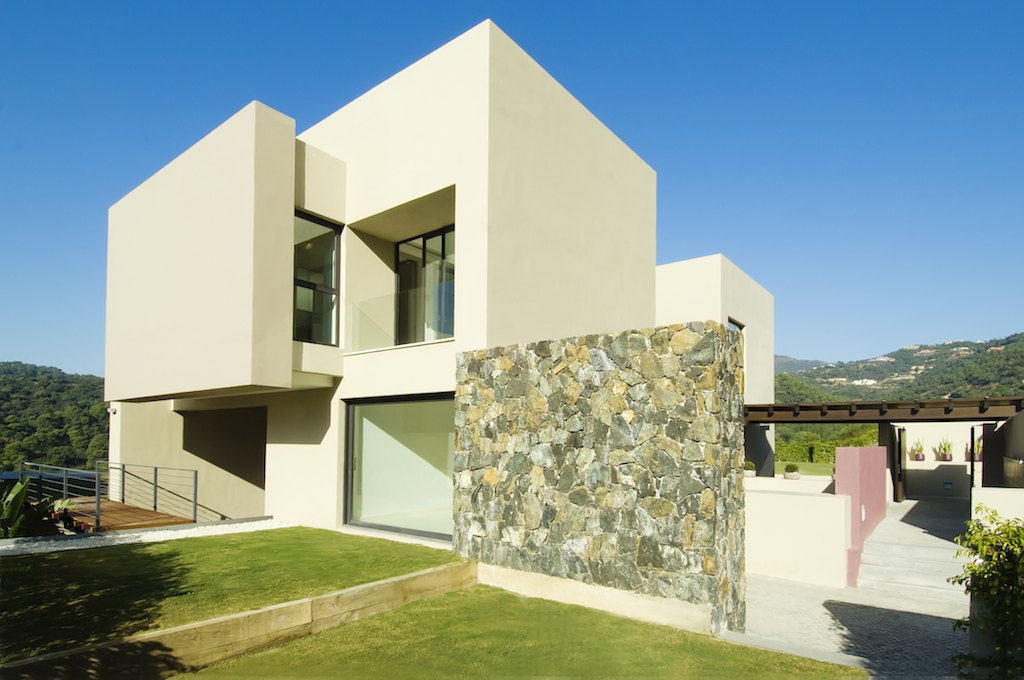 Marcos Sainz has earned his place in the annals of his profession. Not only was he the one who, together with Noldi Schreck, created the iconic Puerto Banús marina, but he subsequently went on to contribute greatly to the urban landscape of Marbella.
That a Swiss and a Mexican architect would create an enduring Andalusian landmark is a salient detail, but over the next few decades after the completion of Puerto Banús in 1970 many more designs would flow from the drawing table of the young Marcos Sainz that would ultimately shape large parts of Marbella. We're not speaking of the urban structure of the town, which may have benefited from his passion for town planning and his intuitive feeling for aesthetics and proportion, but about the many villas, luxury apartments and public buildings either created or inspired by him.
Drive through the leafy suburbs of Marbella, in places such as the Golden Mile, Nueva Andalucía, La Zagaleta and Guadalmina, and many of the fine homes you see will have been styled by him. "When I first arrived the traditional Andalusian style, with its Romano-Moorish roots emboldened by Baroque influences, was still entrenched," says Marcos Sainz. "Gradually, as the number of foreign residents increased, the typical construction methods and rustic designs were replaced by a more international style that was in fact a contemporary interpretation of Andalusian architecture as seen through foreign eyes."
This process gave rise to what has been dubbed a 'Marbella style', characterised by smoothly plastered walls, Mediterranean roof and floor tiles, wooden beams and expansive covered terraces that serve the outdoor lifestyles of summer. Marcos Sainz contributed greatly to the evolution of the stylishly proportioned signature villa – most typically in sand or tan hues – that married traditional rustic Andalusian design elements to modern standards of comfort and oversaw the transformation of the finca style house to a more sophisticated luxurious villa.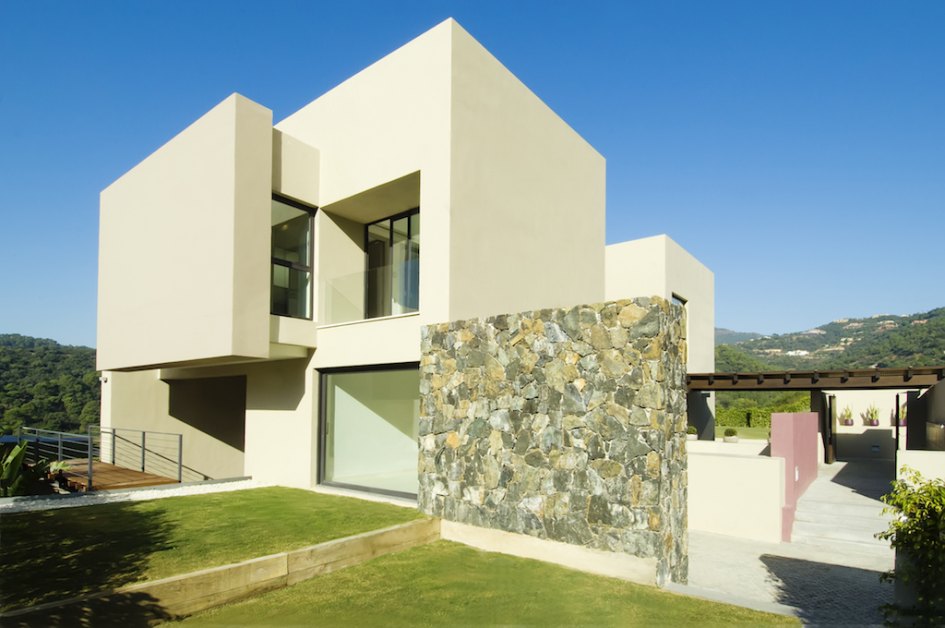 Shaping a Riviera
For all this he does not have a very easily identifiable trademark style. "Perhaps it is because we have been fortunate to work on a wide variety of projects, from villas and apartments to offices, clubhouses and master plans for entire resorts," says Marcos. "Perhaps it's also because we work not around one person, but as a team. This is MS Design, not Marcos Sainz, so the input from my son Maurice and daughter Monique, among all the other members of our team, is not only important but it has helped to keep our ideas fresh and the inspiration flowing."
For inspiration Marcos and his team draw on the examples of the great masters as well as the latest developments in technology and architecture, citing also travel and cross-discipline interests as forces that kindle creativity and ideas. "Today we are returning to white, because it is the colour of Andalucía and coincidentally also the one that lends itself to clean, modern designs. White has a freshness that suits the Marbella climate and the interplay of greenery and blue skies, but we temper the starkness of modern lines with references to the softer, more rounded forms that are traditionally a part of this region. The combination is fresh and modern, yet remains accessible and welcoming."
Architecture that defines a place
When I ask him what it feels like to have created one of the enduring landmarks of Marbella and one on the scale of Puerto Banús he disarmingly shrugs his shoulders and says: "Naturally I am proud of what we have done here and the significance this port went on to have both locally and abroad, but as an architect you learn to think in relative terms. I mean, our original plans were even more elaborate, with canals to conjure up a small Mediterranean Venice, but they were never realised. Compromise is as much a part of architecture as is good design. Some of the most impressive designs are those left on your draft board, untainted by actual construction, and when you have been in a position to create something special your mind drifts to whether you could have done even better."
Is it this search for new horizons and inspired creation that drives a good designer? "Yes," answers Marcos, "although it should never allow the architect to forget that the projects he undertakes are not for his own glory, but designed on behalf of the client and for those people who will ultimately use it. This is why I shun abstract experimental designs that have little practical value and little or no link to their end-users and surroundings. I believe architecture should be grounded in reality, a reality that looks beyond the immediate building to what is around it and how it will be used. A good architect should always have a built-in sense of town planning, a feeling for the local culture and heritage, as well as an understanding of the commercial and technical realties of the landscape he finds himself working in."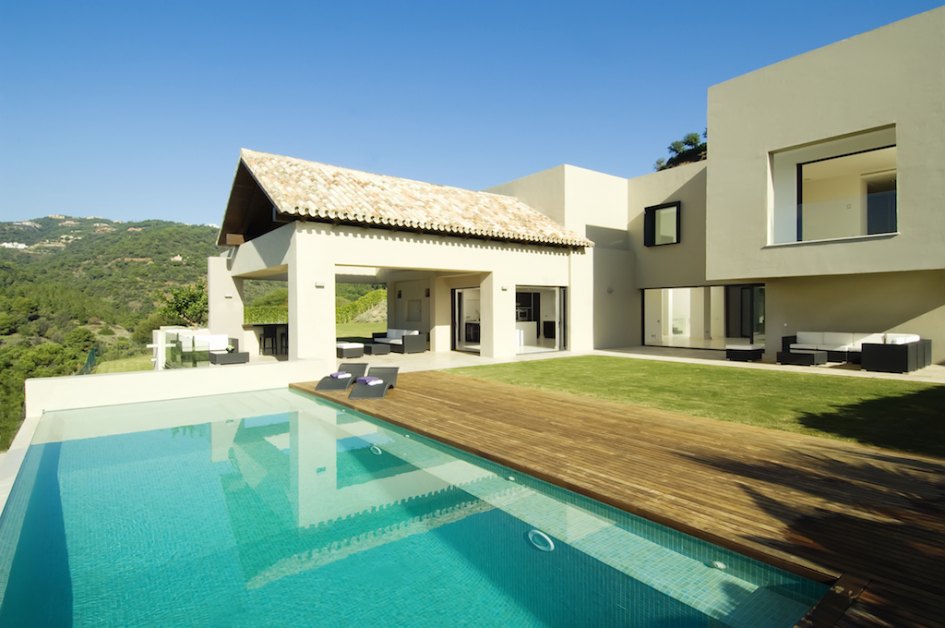 An exciting new era
Those with an impressive past always look to the future, and Marcos Sainz is a great example of this. "Marbella has been through various phases and on the path lost its way once or twice, but it is a place of rare beauty and has a great capacity to attract and enchant people. I played my part in the evolution of Marbella from a small resort to a seaside town that is cosmopolitan in the true sense of the word, but I believe that Marbella is on the threshold of a very exciting new phase that will be shaped by a new generation. These are people of diverse backgrounds who have grown up here, travelled around the world to study and work, and are now coming back to Marbella. It is they, people like Maurice and Monique, who will oversee the next phase in the story of Marbella, and have the opportunity to ensure that this wonderful town on the Mediterranean is every bit as beautiful and desirable as it can be."