While major global cities such as London and Hong Kong have been at the forefront of the global high-end property market, there are signs that international buyers are beginning to look elsewhere for their real estate investment—and this could be good news for Marbella.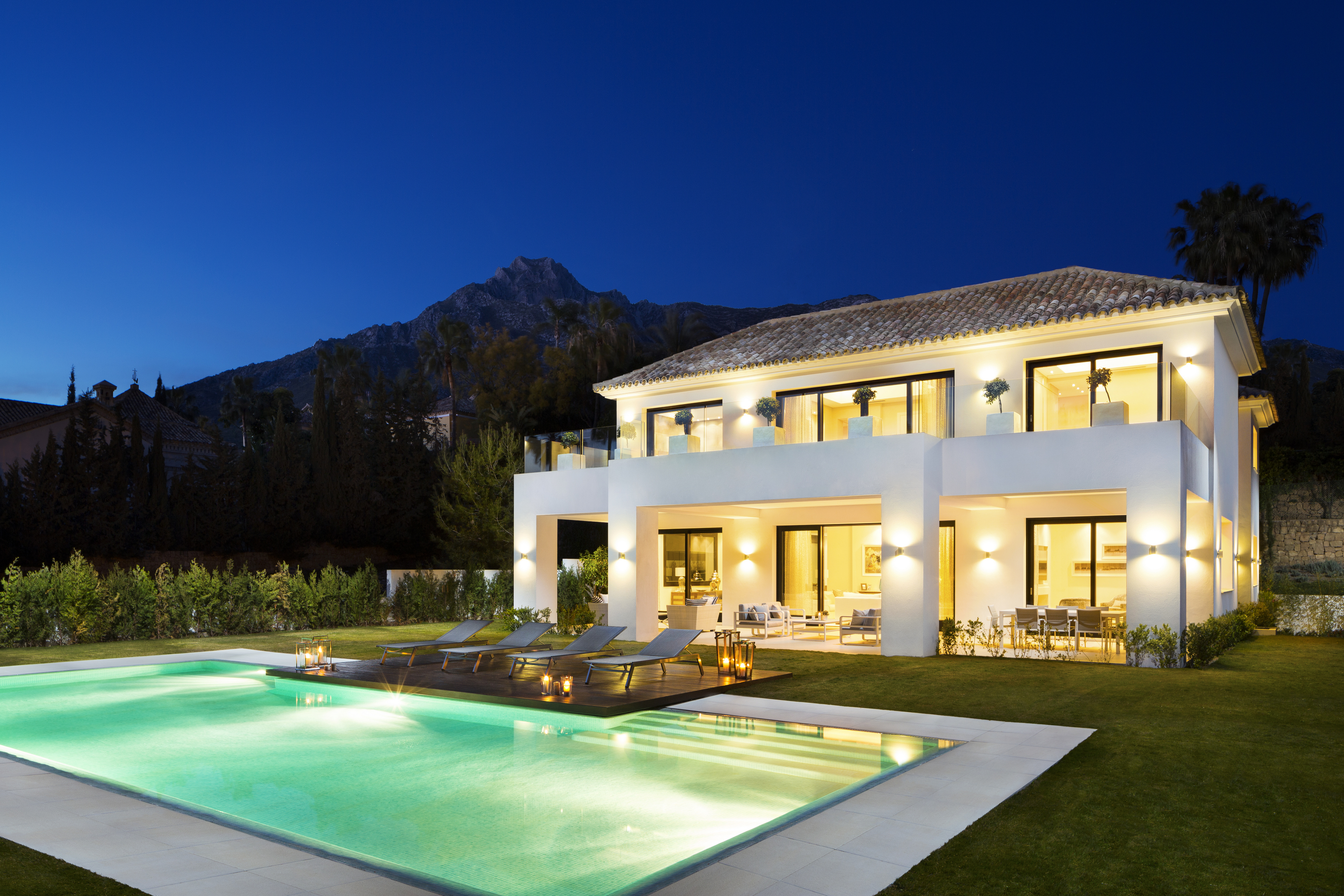 The sort of Ultra High Net Worth Individuals interested in the exclusive range of properties valued in the millions are particularly worried by the effect—and expense—of UK Chancellor of the Exchequer George Osborne's new higher rate stamp duty, which sees tax rates of up to 15 per cent on property values above £1.5 million.
London luxury real estate at top of cycle
Indeed, British national newspaper the Daily Mail recently showed how the price of properties at the highest end of the scale in the UK has slumped, with big discounts offered on asking prices as the effects of the stamp duty rise begin to be felt. The stamp duty is, in fact, the final part of a process that has seen the overheated London luxury real estate market peaking and beginning its cooling off period. In a separate report, respected international news consultants Bloomberg revealed that off plan sales in London have slumped by 19%, affecting mainly up-market condominiums.
Meanwhile, the demand for luxury developments in Hong Kong has also dampened, with high pricing being a concern. Both London and Hong Kong look to have passed the top of their respective cycles as investors look elsewhere for value.
And this is something that Marbella can offer. Its luxury residential real estate is increasingly being seen as a good investment as the steady gains made over the past few years continue. The finest homes in the best areas of Marbella have been enduringly popular with investors, but this popularity has long since spread across the town's residential landscape thanks to a combination of quality homes, enviable lifestyle and the kind of value that ensures a good purchasing price and great prospects for capital accumulation.
Marbella real estate an attractive investment
The attractiveness of Marbella and the Costa del Sol as an investment vehicle through high end developments has been evidenced by the recent €50 million purchase of beachfront land in Las Chapas by Platinum Estates as the first step in a €200 million five-star hotel resort and luxury villas scheme. Up until now the majority of the company's investments have been in its Hong Kong base and London. The owners of La Zagaleta Country Club in Benahavis have also shown their commitment to the area by buying Sotogrande's Valderrama golf course, including the Valderrama 2 project for an exclusive country club estate, while Chinese company Wanda has also shown an interest in investing in the Marbella area.
Hot on the back of this come reports that the Saudi based Cayan Group has announced their expansion into Europe with a joint venture to develop a project in the Costa del Sol, although the exact location has not yet been disclosed.
Diana Morales Properties has seen over the past few years how demand for luxury villas and apartments in Marbella has continued to grow, with demand for new build homes and prime areas particularly strong. Should you be interested in purchasing quality real estate in Marbella please contact us to discuss your requirements.