Few of us – including many of us who live here – think of Marbella as much more than a coastal resort town. And of course it is just that, a coastal resort town on a broad sweep of southern Spain's Mediterranean coastline. Yet there is more to this region than meets the eye…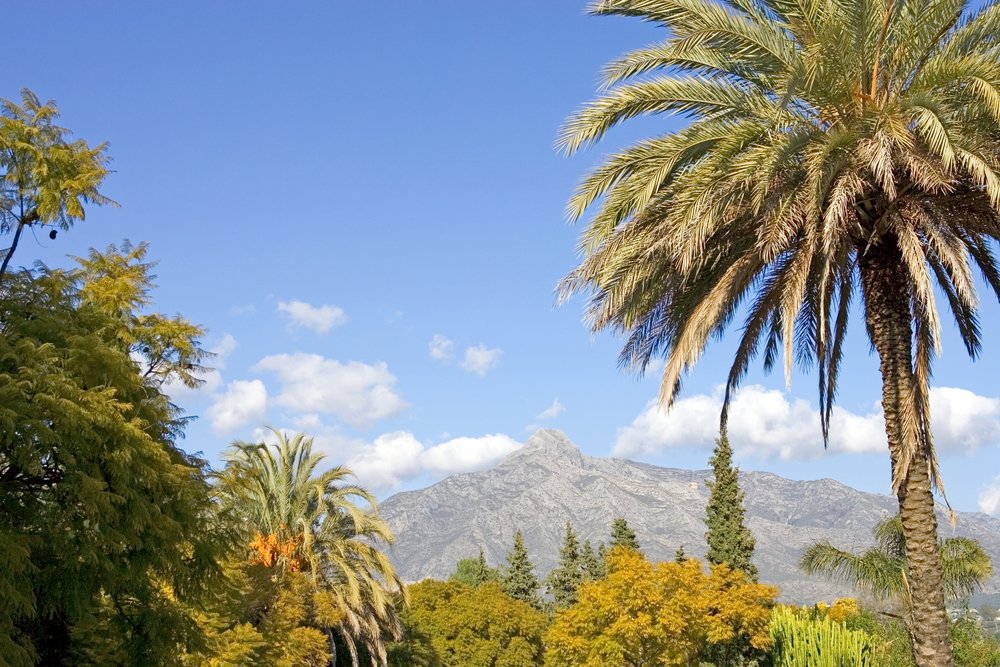 From anywhere along the coastal strip occupied by towns such as Marbella and Estepona you will see mountain ranges running roughly parallel to the shore. In some places they diminish to mere hills, but there are places where the mountainous sierras that separate the coastal region from the interior suddenly surge to produce majestic peaks. One such peak is La Concha, the towering mountain that overlooks Marbella and shields it from the soaring summer blasts and icy winter winds of the North.
La Concha, The Shell in Spanish, is so called because its shape resembles that of a huge seashell. Rising from almost sea level to 1,215 metres, it forms part of the Sierra de la Nieves (Snow Mountains) nature reserve that extends northwards from here and covers around 20,000 hectares of unspoiled and protected nature. Though parts of this reserve are hard to get to, the mountainous area immediately surrounding La Concha is a popular hiker's destination that features one of the best-used routes in Andalucía.
Hiking near Marbella
It takes minutes to reach the beach, under an hour to make it to the surf at Tarifa, and a little over two hours to stand on the ski slopes of the Sierra Nevada, but La Concha's hiking trails are less than half an hour removed from the town centre. Follow the signs to La Cañada, Marbella's large modern shopping complex, then head inland in the direction of the little white town of Ojen, just five minutes away. Skirting Ojen you'll come to a signpost on the left side of the road that reads Refugio de Juanar.
Follow a winding mountain road for another ten minutes and a good dirt road for 100 metres to a car park from which you'll have to continue on foot. Having reached the starting point, the Refugio de Juanar, there is a choice of four different routes.
Mirador del Corzo – a rather straightforward 500-metre stroll to a panoramic viewpoint for those who want to enjoy stunning vistas of the surroundings without walking too much
Mirador del Macho Montès – an only slightly more adventurous 1,3 kilometre trail through a pine grove that culminates in a viewpoint with wonderful views down to Marbella and the coast
The Juanar Mountain Peak Route – from here on things get more serious, as this route takes you to the first peak and an even more spectacular panorama of Marbella and surroundings will take moderately fit people about an hour each way
The La Concha Route – designed for serious hikers, this is a steeper trail that takes you to the top of the Juanar and then along the ridge to the top of La Concha Mountain. Count on 2.5 hours each way – and fantastic views, including Marbella, Puerto Banus and the large Istán reservoir on the northwest side of Marbella. On a clear day you'll be able to see the entire sweep of the coast to Gibraltar, with Africa sticking out beyond.