A luxury resort destination born out of the international jet-set of the fifties and sixties, Marbella is so desired because of the lifestyle made possible by its climate, location and cosmopolitan make-up.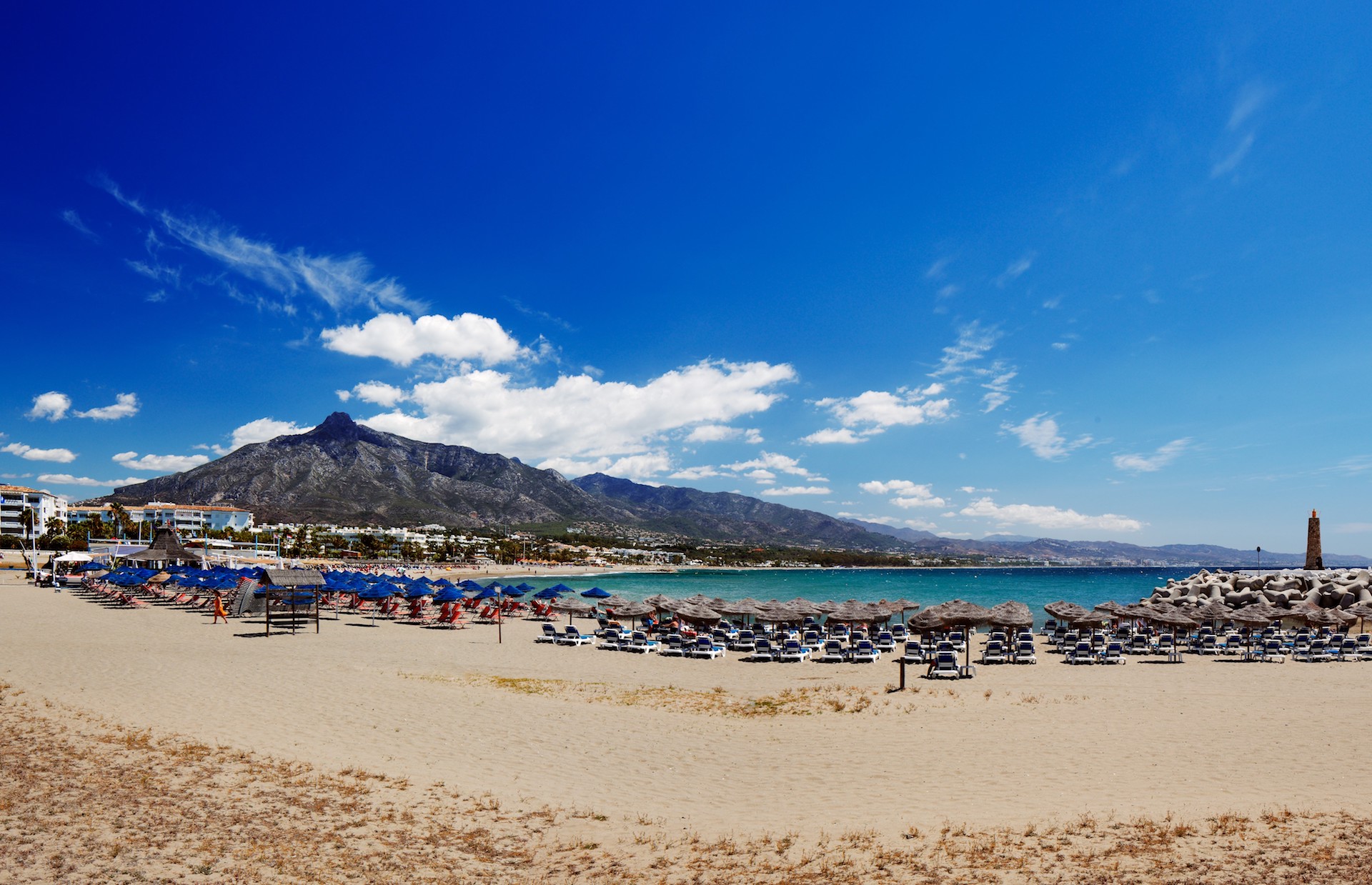 In the firmament of Europe there are such stars as Monaco, the Italian and French rivieras, Mallorca, Ibiza, the Costa Smeralda and Marbella. Each of these glamorous spots on the Mediterranean carries a special set of characteristics that make them uniquely appealing to visitors and residents of high net worth. What's more, while there are many more hotly desired beauty spots around the world, those centred upon the Mediterranean Sea in Europe retain a very rare sense of allure that is hard to equal.
What makes Marbella special is ultimately a location that, while just three hours from the main cities of Europe, offers the very best climate on the continent. This, combined with a natural setting of great beauty and diversity, produces the conditions for a lifestyle that equals the Californian ideal yet does so within the context of European history, culture and culinary delights. It is a seductive mix that first drew royalty, tycoons and actors to this part of Southern Spain in the early fifties – and continues to do so still.
Marbella
The erstwhile fishing village turned exclusive resort has since grown into a stylish town set upon a lovely stretch of Mediterranean coastline that sweeps languidly towards the meeting point of Gibraltar and Morocco – where the confluence of Europe and Africa is interrupted only by the joining of the Atlantic and Mediterranean. Behind this coastal plain stretches a curtain of sierras that shelter it from the harsher heat and cold of the interior, creating in the process the benevolent microclimate for which this region is so revered.
It is a setting made up of beaches, a sea glistening in the ever-present sun, deep blue skies, lush subtropical greenery and majestic mountains that extend further inland to reveal a world of verdant valleys, fast-flowing rivers, waterfalls and little white mountain villages clinging on to dizzying heights. This is the immediate world of Marbella, a pretty town with a main shopping boulevard and stylish beachside promenade, but also tranquil leafy squares and a delightful historical quarter just made for antique browsing, fine dining and café society.
Living areas
Follow the palm-fringed Golden Mile out of town, passing the millionaires row of mansions along the way, and you arrive at Puerto Banús, the famous marina area of Marbella. Known, besides it super yachts, fast cars and beautiful faces, for trendy beach clubs, eateries and nightspots, this upmarket area is also characterised by one of the greatest concentrations of luxury brands in Europe. From Hèrmes, Dior and Armani to Burberry and Hugo Boss, they are all here.
From this point exclusive residential zones, often following the contours of lush golf courses, extend along the coastline and into gently undulating valleys where you will encounter some of the most luxurious apartment and penthouse complexes, villas and even palatial mansions to be found in Europe. From modern to classical and colonial, the properties quite commonly feature such luxuries as indoor pools with private spa, state-of-the-art kitchens and wine cellars, home entertainment areas, luxuriant marble baths and poolside cabanas designed for entertaining – all of it run at the touch of a button.
Residents have the choice of beachside, valley areas ideal for family living, the excitement of Puerto Banús or downtown Marbella, or the highly exclusive gated hill club communities that nestle in the foothills of the sierras. Here lay El Madroñal, with its chic country estates, and La Zagaleta, one of Europe's most select residential communities. Set within a private domain of 900 hectares, the former hunting estate is now home to magnificent villas surrounded by nature, fairways and riding trails that lead past cascades and pine forest inhabited by deer.
Lifestyle
Above all, what makes Marbella stand out is a quality of life built on a wide diversity of lifestyle options. For those who seek pampering service and quality there are the five-star deluxe resorts with their luxurious beach clubs, spa, racquet clubs, fine dining and designer boutiques. Marbella and Puerto Banús also have an active, cosmopolitan social scene that ranges from the glamorous hedonistic spots of Puerto Banús to golf clubs and charity gala events.
Nature is never far away, with hiking and horse riding trails adding to the profusion of sports available in Europe's best climate. Just inland lays the true exoticism of Andalucía waiting to be discovered in villages and natural scenery so distinct from the rest of Europe, while culture and history abound in beautiful cities such as Seville, Cádiz, Jerez, Córdoba and Granada. To these can be added the regional capital of Málaga, an up-and-coming European centre of culture, art, dining and shopping less than an hour away from Marbella.
To complete the variety that marks Marbella there are its perfect summer and winter escapes, Tarifa and the Sierra Nevada. The former is a hippy chic surfer's paradise set upon golden beaches just an hour away, while the latter offers the best ski facilities this side of the Pyrenees – and the longest winter sports season in Europe. Indeed, the fact that you could ski in the morning and enjoy lunch on the beach just about sums up the Marbella lifestyle.