Every market is made up of distinct sub-markets based upon price, area, setting and property type. Marbella is no different, with frontline beach properties high in demand and those along the famed Golden Mile very hard to come by.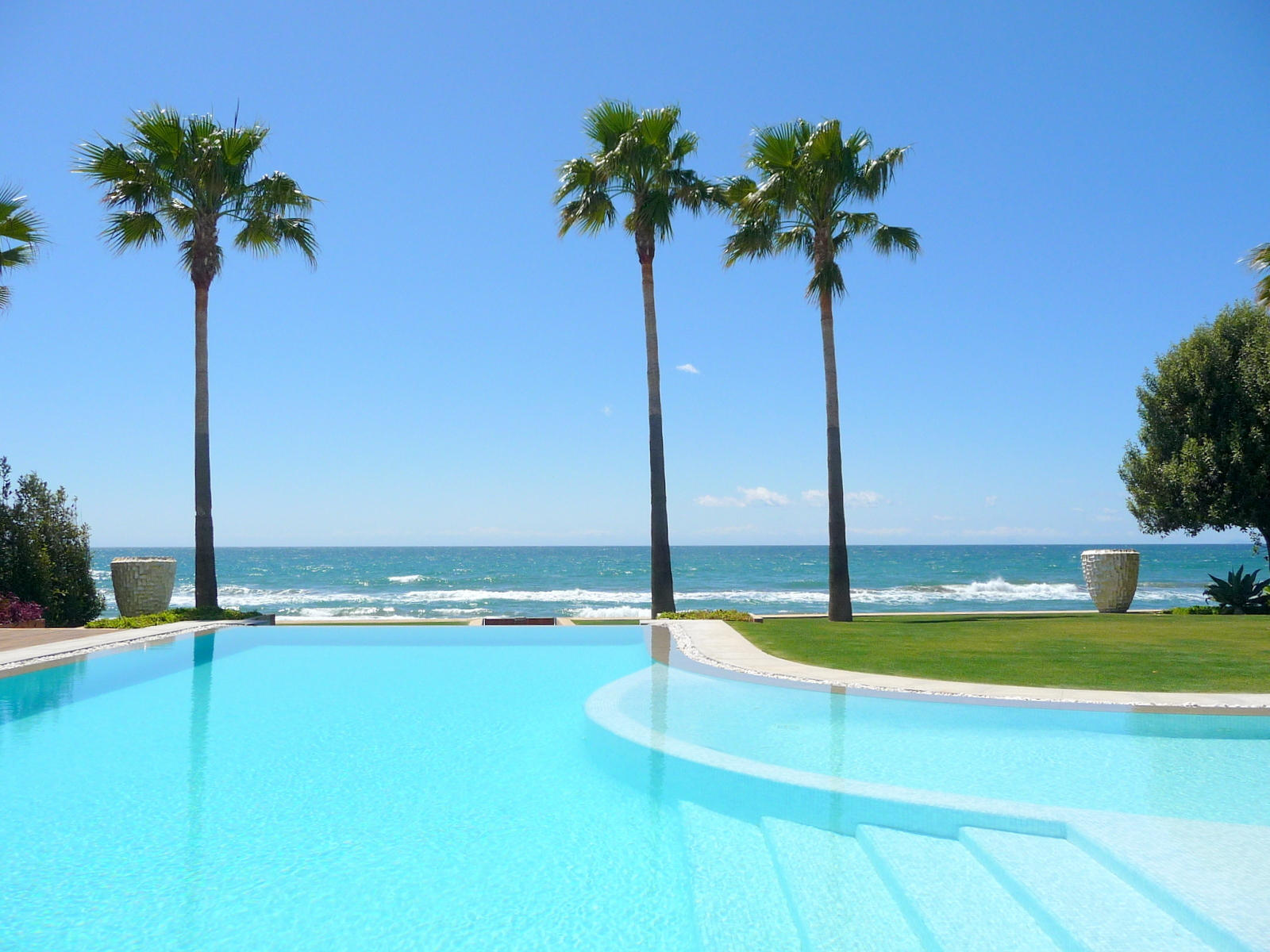 Marbella beachfront property is a prized commodity that has an enduring buying public from across Europe and beyond. Within this prime location category there is naturally a hierarchy too, and for most of the top-end buyers it doesn't get better than frontline beach Golden Mile villas and penthouses.
The area between the iconic Marbella Club Hotel and the dividing point between Marbella and Puerto Banús at the mouth of the Rio Verde, is regarded as the finest address on the Golden Mile, and therefore particularly sought after. The problem is that while beachfront properties in Marbella sells well, beachfront Marbella Golden Mile property is often snapped up before it reaches the open market.
Supply and demand of the beachfront properties in Marbella
These factors are quite nicely balanced in Marbella right now, so that on the whole we can speak of a market that is dynamic and growing steadily without showing signs of overheating or creating price bubbles. This is a desirable state of affairs that favours more solid longer-term growth, as well as the interests of both buyers and sellers. However in the most desirable parts of this luxurious resort town the situation is quite different.
"What today's buyer wants is quality, style, modern architecture and amenities, luxurious details and, of course, location," says Pia Arrieta of DM Properties │Knight Frank. "If you can combine this with a top frontline beach Golden Mile location you have a property that won't be on the market for long, and sometimes even be snapped up before."
An example is the El Ancon development of luxurious Golden Mile frontline beach apartments and villas that was already fully subscribed when launched recently. There was such a clamour to own one of these properties that they were all reserved within days of being released. Of course this is a rather unique situation, but it does highlight just how strong the international demand is for top Marbella beachfront homes.
You could speak of a shortage of such properties, especially as the homes in the area remain with their owners for many years and don't change hands that frequently. Ordinarily you would say there is a need for more new homes on the Golden Mile, but the scarcity of land in this established area of Marbella means renovation of older properties remains one of the best options.
If you would like to know more about acquiring a property on the Golden Mile, speak to Diana Morales Properties│Knight Frank. As Marbella's leading luxury real estate agent we can offer expert advice to match the properties on our books.