When it comes to choosing your dream villa in Marbella, the decision may seem overwhelming. If you have already decided that an elegant traditional style villa is not for you, the next decision must be: will it be a contemporary new-build villa in a gated community, or single villa on its own plot?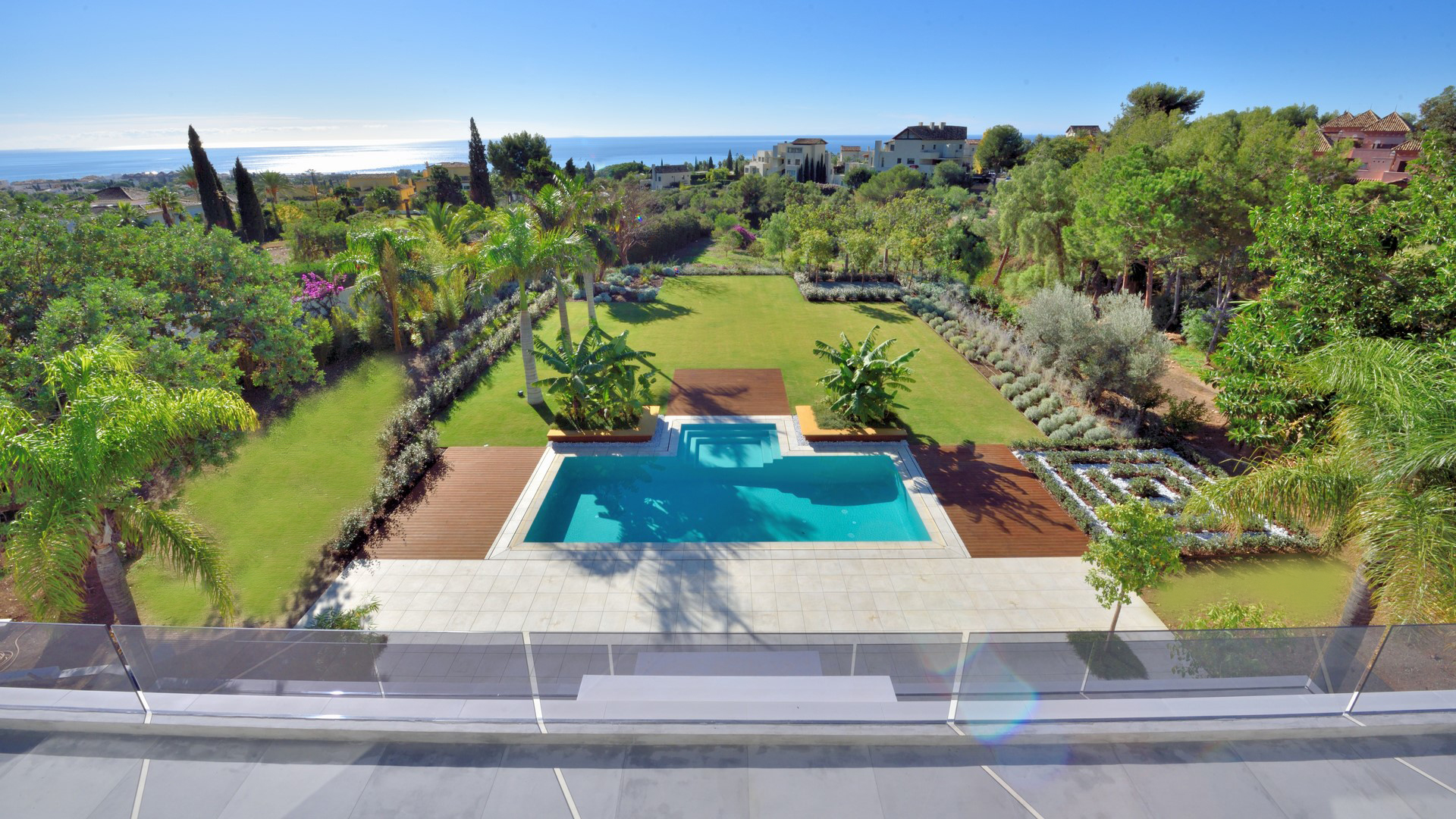 In recent years a taste for contemporary architectural design has taken root, fast becoming the most popular property style in the Marbella area. Fashioned in white with expansive floor-to-ceiling windows, these modern buildings boast technological developments to ensure comfort and ease in every aspect of life within. All benefit from domotics, or home automation. The most luxurious homes also change air temperature according to zone, can run a bath to a preselected temperature and beam video images to your telephone so you know who is at the front door, amongst a host of other features.
Is a gated community for me?
There are certain pros and cons to buying in a gated community. One of the obvious pros is security. In theory, no-one can enter the estate without authorisation, which is reassuring for home owners. Many luxury gated communities benefit from a twenty four hour guard at the front gate, as well as frequent security patrols, adding an extra level of reassuring security.
A home situated on a private estate means traffic is kept to a minimum, with no speeding commuters, for example, making roads safer for children to play, with noise and pollution kept to a minimum.
In time, the community will be just that – a community, with a clubhouse and often shared fitness and wellness facilities, providing welcome interaction with neighbours who can become friends.
Some of the most prestigious gated communities in our area include La Zagaleta, Cascada de Camoján, El Madroñal or Sierra Blanca.
…Or a single villa?
A villa on its own grounds is a wonderful luxury, and is ideal for those seeking privacy and seclusion when at home. Individuality and additional distance to neighbours are also a big plus, especially found in larger estates.
And why not aim for the best of both worlds…a large villa with an expansive plot with the added services of a gated community – whatever your personal preference, Diana Morales | Knight Frank has a property for you. Contact us so we can help you find your ideal home.