Knight Frank, international real estate experts, has just published its Marbella Insight 2018 report and it reveals that the Marbella property market is going from strength to strength.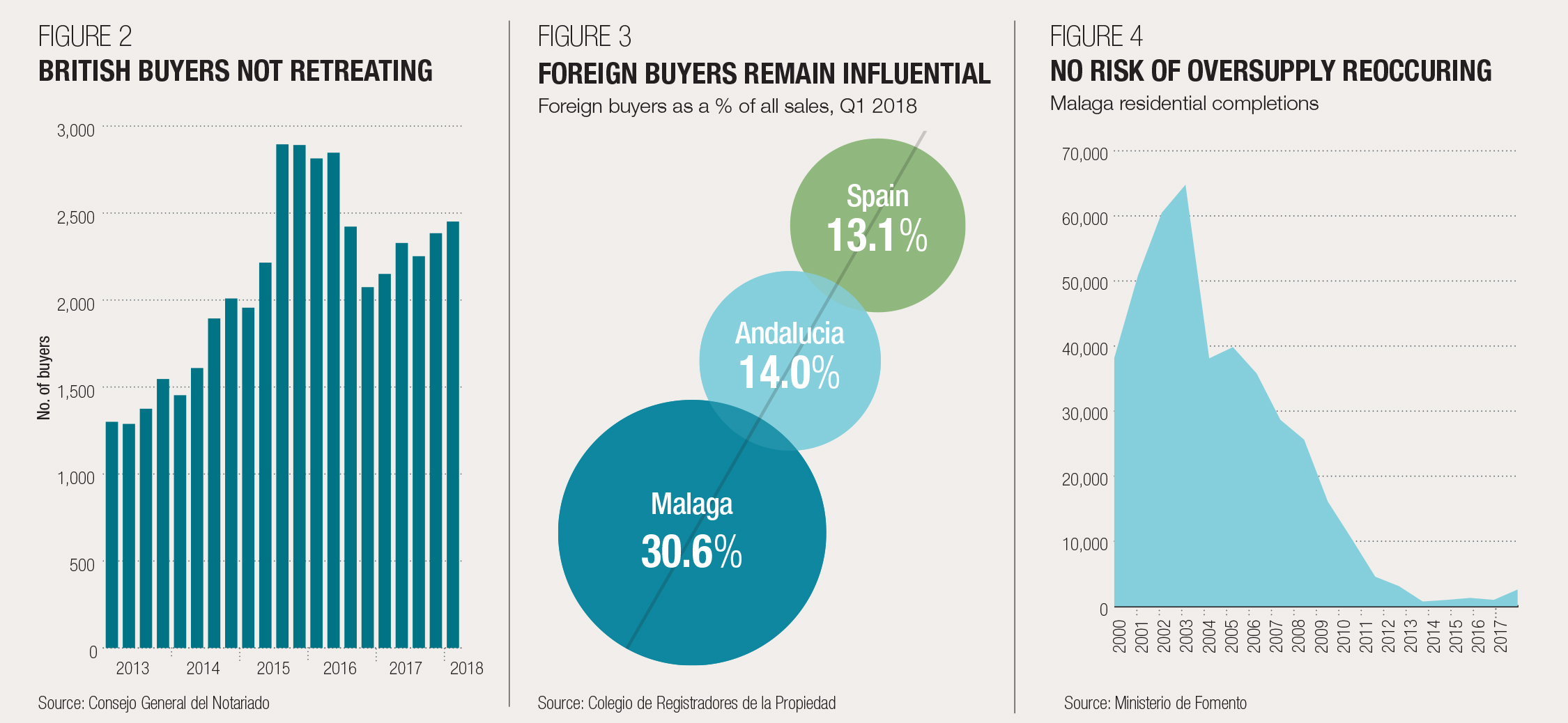 Prime property areas
Mark Harvey, head of Knight Frank's European sales team, disclosed that "the appetite has strengthened over the last 12 months, particularly at the prime and super-prime end of the market above €4 million." The properties he is referring to are most notably on the Marbella beachfront, the Golden Mile and La Zagaleta, but other areas where prime properties are part of an emerging market are in La Alquería, Atalaya, El Paraiso and the New Golden Mile, which is part of Estepona.
One of the reasons for the price rises in Marbella's prime property sector is the increasing lack of land to build on and this has resulted in double-digit growth. Off-plan developments in Nueva Andalucía and Lomas de Marbella Club are selling strongly and Mark Harvey suggests that a number of improvements in the quality of construction have played an important role in this.
British buyers still leading
Significantly, the report also indicates that 70% of purchases were made by cash buyers in the past twelve months with buyers from Germany, Scandinavia and the Benelux countries leading the way. British buyers are still flocking to Marbella despite Brexit uncertainties, and they claimed 14.7% of the overseas buyers' pie, and the biggest market share. Knight Frank also points out that if you look at the British share of the market solely in terms of Andalucía, then the market share is actually 26%. Mark Harvey commented on the British buyers' current and future position saying, "Assuming the withdrawal treaty is agreed, both sides have committed to a 21-month transition period which would postpone the full effects of Brexit until the end of 2020, providing expats with time to secure residency and lock in existing EU benefits." It is to be hoped that Marbella will benefit from this over the next couple of years.
Residential investment growth
Marbella has also held on to its position with residential investors thanks to a rental yield of 3%-4% and strong demand for both holiday lets and long-term rentals. The holiday rental sector has also been boosted by companies like Airbnb and HomeAway, which haven't imposed limits for the length of stay in the Andalucía region, whereas in Mallorca and Barcelona limits are set.
Finally, new investments, such as The Nobu Hotel and the soon-to-be launched W Hotel indicate an enduring appetite for Marbella among high-end tourists, with many also seeing it as a winter retreat and this too will further boost the property market in Marbella.
Read the full Knight Frank Marbella Insight 2018 report here.