Knight Frank is one of the most internationally prestigious sources of information and know-how in global property and related fields because it takes the time to research and study the market in detail. The most recent report outlines the worldwide capital investment flows, and the reason why some countries are more successful at attracting money than others.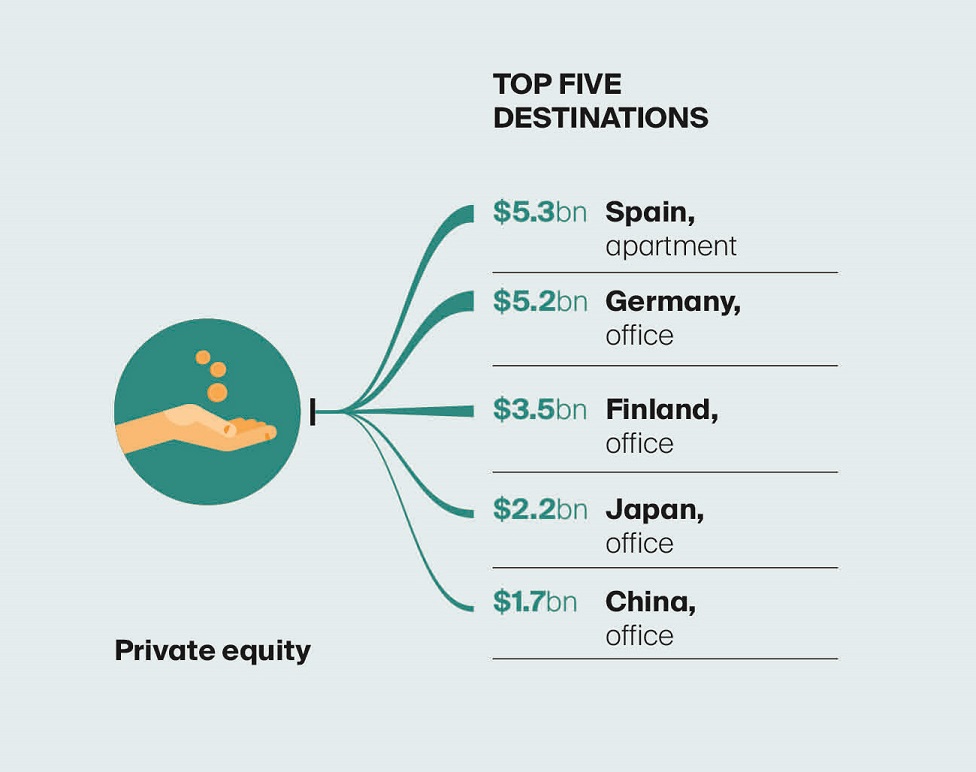 While volumes of investment are still highest in North America, where much of it are internal US flows, Europe also ranks highly but receives more and more of its inward cash from Asia, alongside traditional sources in the USA and within the continent itself. The latter reached $65 billion in 2017, but it is clear that the role of Asia, in particular, is growing on a global scale.
Eventually other parts of the world should also catch up in terms of attracting capital, but political insecurity in a significant section of the developing countries means that right now Europe and North America remain the main focus of asset hunting and investment. In other words, they continue to top the list as the most attractive markets for global investors.
The above is as true for real estate – one of the main forms of investment – as it is for other asset classes, with European, North American and Asian developers, private and institutional investors keen on different types of property in different countries. In the US and UK, for instance, the main focus is on office space and luxury urban residential, while retail, resort and residential real estate are doing well on the continent.
Cross-border investment of this kind has grown by 80% in the past five years, and cross-continental capital flows are rising even faster, so it is an increasingly global market place, but it is clear that some countries simply attract more capital than others, and the differences between them are not always that obvious. The UK has long since been such a country, with much of the emphasis centred upon London.
While it is a medium-sized market of medium level growth, people invest in the UK not so much to tap its market or produce there, but to acquire prestigious assets in a politically and legally safe country that is also business-friendly and very internationally linked, so London has also become a hub for businesspeople who want to base their global activities there. Today it is above all a pleasant, convenient spot for wealthy people to live and work from.
Such factors also apply to countries such as the US, Australia, Germany, France and Spain, while Monaco and Switzerland have long attracted money because of low tax regimes that are now, however, under siege. Developing countries often have huge populations and greater economic growth potential than developed ones, and therefore offer attractive opportunities for investors too, but they are famously volatile markets that have to be approached carefully, so spreading investment is the preferred way now.
Spain has been sharing in the strong capital inflows into Europe, punching above its weight to attract European, American, Middle Eastern and Chinese investors to its main cities and coastal areas, where they have acquired assets in retail, industrial, resort, commercial and residential real estate, and are acting both as developers, financers and ultimately buyers. Spain is relatively rare in that it offers a stable, secure market in a sunbelt area, along with a well-established tradition of foreign direct investment and the support structures of the European Union. This produces a high level of transparency and security coupled with good returns in a very desirable environment – making Spain and its shining jewels such as Marbella an enduring favourite with investors from around the world.
You can read Knight Frank's Active Capital Report here: