April in Paris for Christie's Affiliates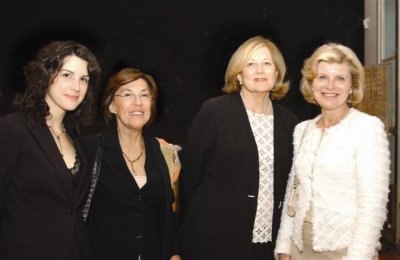 Diana Morales and daughter Pia, accompanied by Christie's Great Estates European top management from Dublin to Moscow and Hamburg to Rome, attended the Christie's European general conference held in Paris on April 24th, 2006.
The European Conference was presided over by Joachim Wrang-Widén, head of CGE business development in Europe, who shared his keen insight into the business opportunities inherent in the collaboration between the real estate brokerages and the auction houses, and also the networking and personal relationships among these brokerages, which enhances the personal service they extend to their clients.
Previous to Monday's business meeting, all thirty-seven delegates enjoyed the Sunday evening reunion, beginning with a tour of a luxury apartment overlooking the Place de l'Etoile, a spectacular property represented by Daniel Féau of Christies Paris, the host affiliate of the Conference.
Delegates continued to the auction house for the rest of the evening's events, which included a preview of the upcoming sale "Art d'Aprés Guerre et Contemporain", followed by a gala dinner party and the welcoming address given by François Curiel, Chairman of Christie's Europe, all of which provided a splendid send-off to the following day's Conference.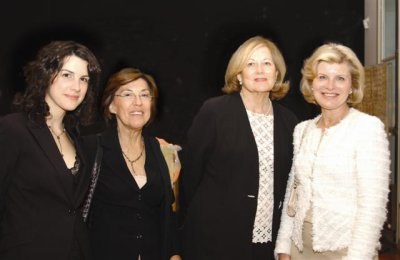 Photo from from left to right: Pia Arrieta (Diana Morales's daughter), Diana Morales, Sally Wilson (Meridiana), Marie-Hélène Lundgreen (Daniel Féau).