New Marbella Real Estate Report 2010 by Diana Morales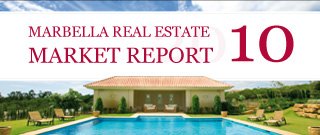 We are pleased to present you with our new Marbella Real Estate Market Report 2010.
Amid all the sometimes confusing and even contradictory talk of recession, property sector woes, interest rates, exchange rates, recovery, falling prices and segments that are holding their own, it can be difficult to get a clear picture of the current state of affairs – let alone predict near and mid-term trends for the property market.
In this report we briefly look at the mechanics of property markets and the events that lead up to the recession in an effort to understand the current situation better and where we are in the next cycle. As is often the case during times like these, there are ample opportunities to be had as well, though now is above all a time for sensible and informed buyers.
Read the full report here (also available in PDF format).
Diana Morales