As the property market begins to grow again and the economic pace on the Costa del Sol speeds up, construction becomes a part of the business landscape once more.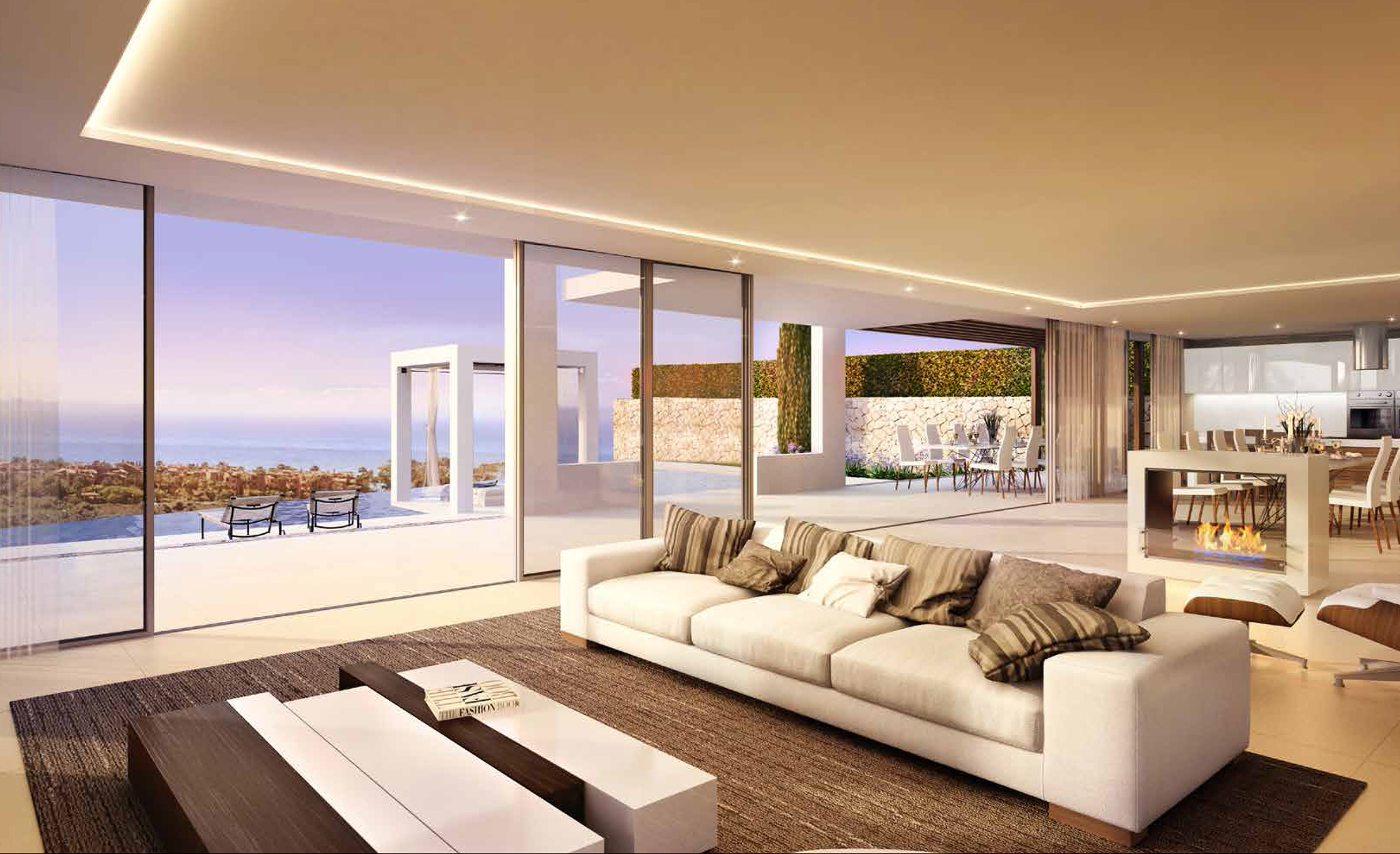 In so doing it revives competition for land in an area where several decades of rapid growth have consumed large amounts of land. Originally development spread out along the coastal margin from what was then the village of Marbella. Prime beachside locations were taken in this way, creating prestigious addresses such as the Golden Mile, Puerto Banús, Los Monteros and Guadalmina Baja in the process.
Next development moved inland, gradually filling the coastal strip and valleys such as Nueva Andalucía. Other examples include Guadalmina Alta, Elviria and El Paraiso, often following the meandering forms of the region's growing number of golf courses. As residential areas expanded and land became scarcer, development moved into the hills, taking the form of country clubs in areas such as El Madroñal, La Zagaleta, La Quinta and Sierra Blanca.
In time, luxurious zones developed in all these areas, providing a good variety of locations, vistas and lifestyle options that are in demand with people of varying interests and preferences. Golf, beach, marina and country settings are among the main choices available, but as we enter a new growth cycle the question arises as to where it will take place.
In-fill or expansion?
Land is becoming scarce in Marbella, yet as with all sweeping statements this is relative. Naturally there is still a decent amount of area for expansion, but competition for a relatively scarce resource is already beginning to drive Marbella land prices upwards. This, in turn, is affecting property developers, who will have to pass at least part of it on to consumers, resulting in rising prices for the new, modern properties so in vogue at the moment.
The strong demand for the latter is pushing values up anyway, but for new Marbella development the options are becoming more limited as time passes. As development continues, the process of outward expansion that began in the 1960s will increasingly push up against the foothills of the curtain of mountains that run more or less parallel to the coastline. There are already many hill developments in Nueva Andalucía, La Quinta, Sierra Blanca, Elviria and on the Ronda road, but further outward growth will add significantly to their number.
The areas that still offer scope for expansion, such as Nueva Alcántara, La Alquería, Los Flamingos, La Quinta, Santa Clara and Elviria, will be among the most dynamic in coming years, but just as Marbella experiences renewed growth part of the focus will begin to shift back to the core. It is a measure of a more mature, established market when this occurs, and in addition to the plentiful scope for land in-fill – the consolidation of a patchwork of empty plots in otherwise built-up areas – this can also include urban renewal in Marbella's town centre.
The latter offers a great deal of scope too, and while it may not yet take off during the current growth cycle a new generation of buyers and residents is likely to be drawn to the idea of luxurious modern downtown apartments that offer urban chic within steps of the beaches, golf courses and night spots of a trendy Mediterranean resort town.