Marbella's position as one of the most desirable places in Europe, let alone Spain, to buy a villa or apartment is not just a matter of luck and coincidence. Its place at the top of the list of sought after locations has been hard won through a combination of private and public initiatives to develop the town into a world class resort.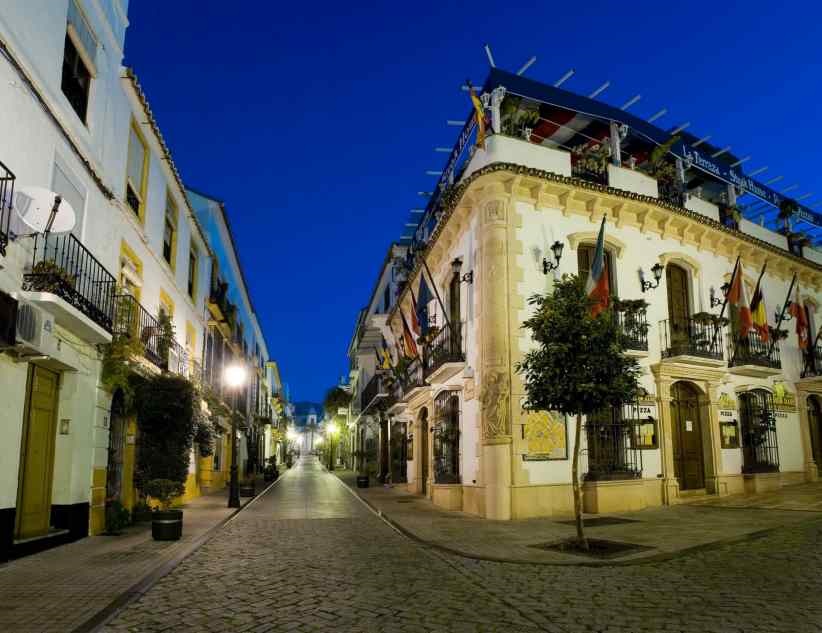 It has been achieved through private sector developers focusing on quality villas and apartments, in partnership with the local authorities who ensure public facilities and amenities are kept up to the highest standards.
Marbella's Old Town is a big attraction
As part of that commitment, Marbella Town Hall has invested millions in maintaining the town to an exceptionally high level and those efforts are continuing with the remodelling of Marbella's Casco Antiguo, or old town. Centred around the famous Plaza de los Naranjos (Orange Square), this area of winding and cobbled streets dating back to the 16th century is seen as hugely important to the town's tourism industry.
As such, keeping it in top condition is a high priority. Now the next stage in a rolling programme of improvement and remodelling works is set to start in the streets to the north of Plaza de los Naranjos. This area, according to the new Mayor José Bernal, has been overlooked by previous administrations and deserves to be seen as part of the Old Town.
Centring on Calles Lobatas, Aduar and Rafina, the works, which cost €1.8 million, will boost the tourism potential of the area by increasing the attractiveness of these streets, said the mayor. The entire drainage and sewage systems as well as electrical installations will be replaced and the street resurfaced to a much higher aesthetic standard than at present, in an operation that will take six months to complete.
Sought after destination for property investment
It is a visible sign of the efforts the local authorities are making to maintain Marbella's position as a high quality destination that attracts international investors. Other works being carried out at the moment include the remodelling of Antonio Banderas square in Puerto Banús, plus improvements to pavements and streets in Nueva Andalucía. The town hall has also recently taken over responsibility for the upkeep of streets and public gardens in some of the urbanisations of Marbella to ensure their maintenance to a high standard.
Diana Morales Properties is pleased to see the continuation of investment in the town, something which we know is one of the reasons people looking to invest in property in Marbella see as important in ensuring it continues to be a sought after area. If you are searching for a villa or apartment in Marbella, please contact us for a consultation.