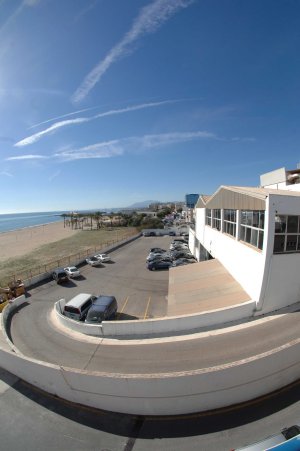 The area of La Ermita or 'industrial site' of Marbella may be nearing its end. The Marbella town hall plans to develop a residential, commercial and financial centre on that land, taking advantage of its location and potential real estate value.
The area, current home to the industrial site, occupies the front line beach area between the Banana Beach development and the western entrance of the fisherman's marina of La Bajadilla, and goes all the way up to the hills just below the A-7 highway by the La Cañada Shopping centre.
During the 30 years that the industrial site has been there, it has been a cause of discomfort among Marbella residents and of local government, who saw the great potential of the area and preferred seeing it put to better use.
It is "over 1,6 million square meters, of one of the so called 'areas of opportunity', that will completely change its appearance and that of the city. This development is included in the New Urban Plan (PGOU)", says the article of Diario Sur, that talks about the plans that the town hall has to move the current industrial site to the hills above La Cañada shopping centre and in its place develop a new urban downtown, to the standards of a city like Marbella. The area "will be home to apartment buildings, to green areas, to areas installations to cater to the increasing population of Marbella, and to an attractive Downtown: A mini city that will further benefit from the extension to the La Bajadilla Marina and in the long run benefit from the establishment of Marbella's main coastal and AVE railway station as well as the bus station. In other words, this will be a new city centre that will turn into Marbella's visiting card."
Read the full article in Spanish.