The best frontline golf areas in Marbella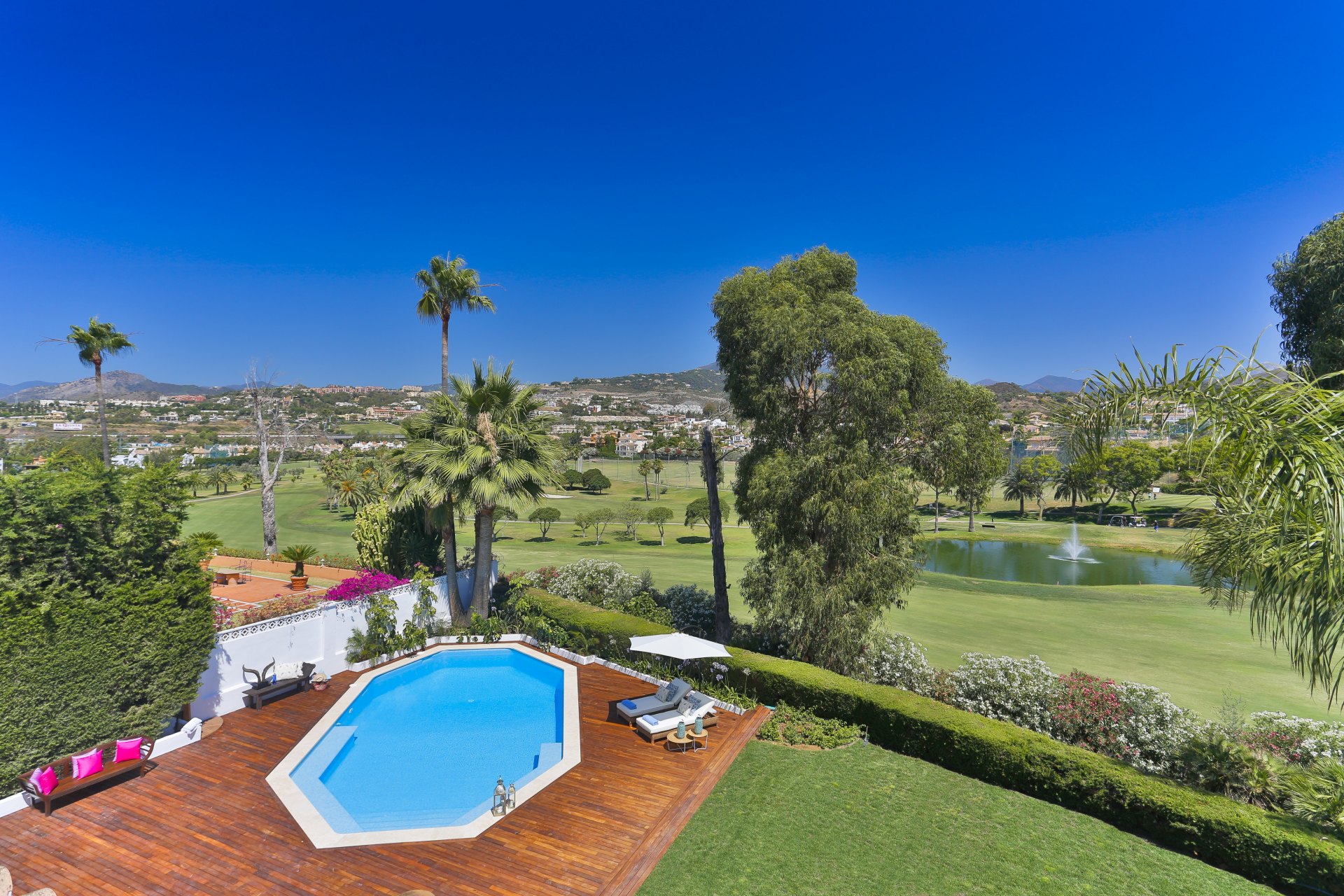 For many who come to enjoy the uniquely benevolent climate and sweet lifestyle of Marbella it is not in the first instance the beach but rather golf that draws the attention. Lovers of the game as well as those who simply love owning a home that looks out over the pristinely kept fairways – perhaps with a backdrop of mountain and/or sea views – keep this a highly popular property option in this sunny part of Europe.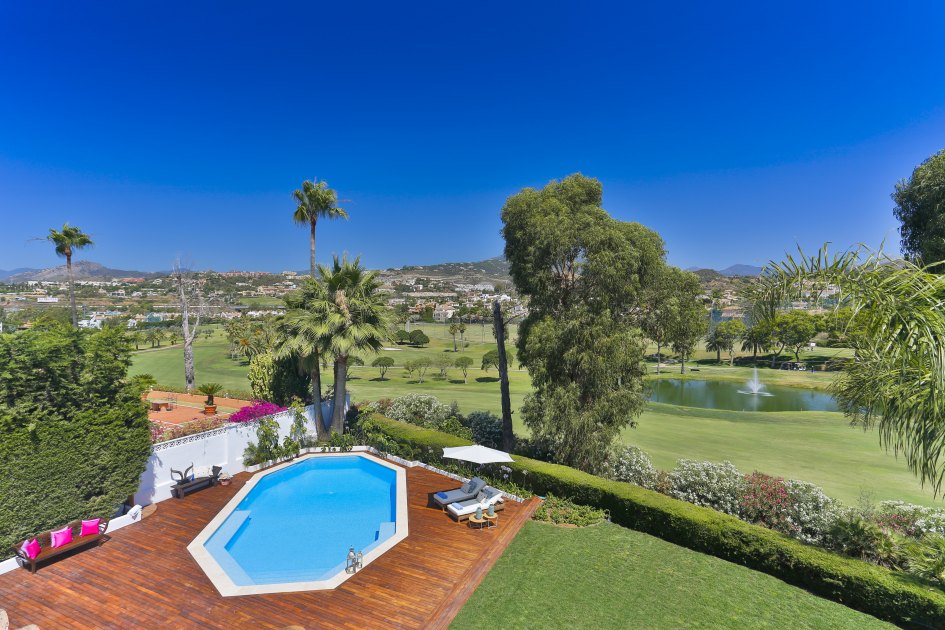 As specialists in luxury Marbella homes, DM Properties can offer the best selection of frontline golf villas and apartments in the most attractive areas. Here is a summary of the most popular luxury frontline golf locations.
Las Brisas
Situated at the heart of Nueva Andalucía's Golf Valley, Las Brisas is one of the most exclusive golf courses in Spain. Popular with players from across Europe, its championship course skirts beautiful subtropical vegetation bordered by luxurious villas. If you love golf, style and elegant homes that offer the very best of Marbella's outdoor lifestyle, this is the place to be.
La Quinta
Where Las Brisas is a peaceful residential area close to Puerto Banús, La Quinta is a hill club estate on the northwest edge of Nueva Andalucía. Here an attractive verdant golf course provides players and residents alike with a spectacular visual contrast to the foothills of the Serranía de Ronda, which rise all around. The area, which also features a luxury five-star spa hotel, combines architecturally styled villas with a small collection of spacious apartments and townhouses.
Guadalmina
The hilly terrain of La Quinta stands in contrast to the level coastal terrain of Guadalmina Baja, one of Marbella's classic upmarket addresses. In this well-established area large private villas stand on spacious plots, many with impressive views over the beautiful parkland golf course – the only one in Marbella that features a links section.
Río Real
For the ultimate combination of luxury and golf east of Marbella, Río Real offers upmarket villas and apartments overlooking one of the most attractive green fairways of all. This area is peaceful and select yet close to Marbella town, shopping, beaches and nature. The course forms the focal point for the luxury residential complexes that line it, including spacious attached homes that are closer to villas than townhouses.
La Zagaleta
If you want a truly exclusive – and private – golf property, then La Zagaleta is the logical choice. The lucky inhabitants of this select gated private country club not only enjoy some of the very finest golf views framed by gorgeous mountain and sea scenery, but they don't even have to share it with the public in this members-only environment. The large villas and mansions here are set on expansive grounds that form part of a natural paradise at a few kilometres from Marbella and its shoreline.
Diana Morales Properties has a selection of the very finest villas and apartments in these exclusive areas—please contact us and we can help you find the perfect home for your requirements.
Properties near golf courses in Marbella