Modern, comfortable and sustainable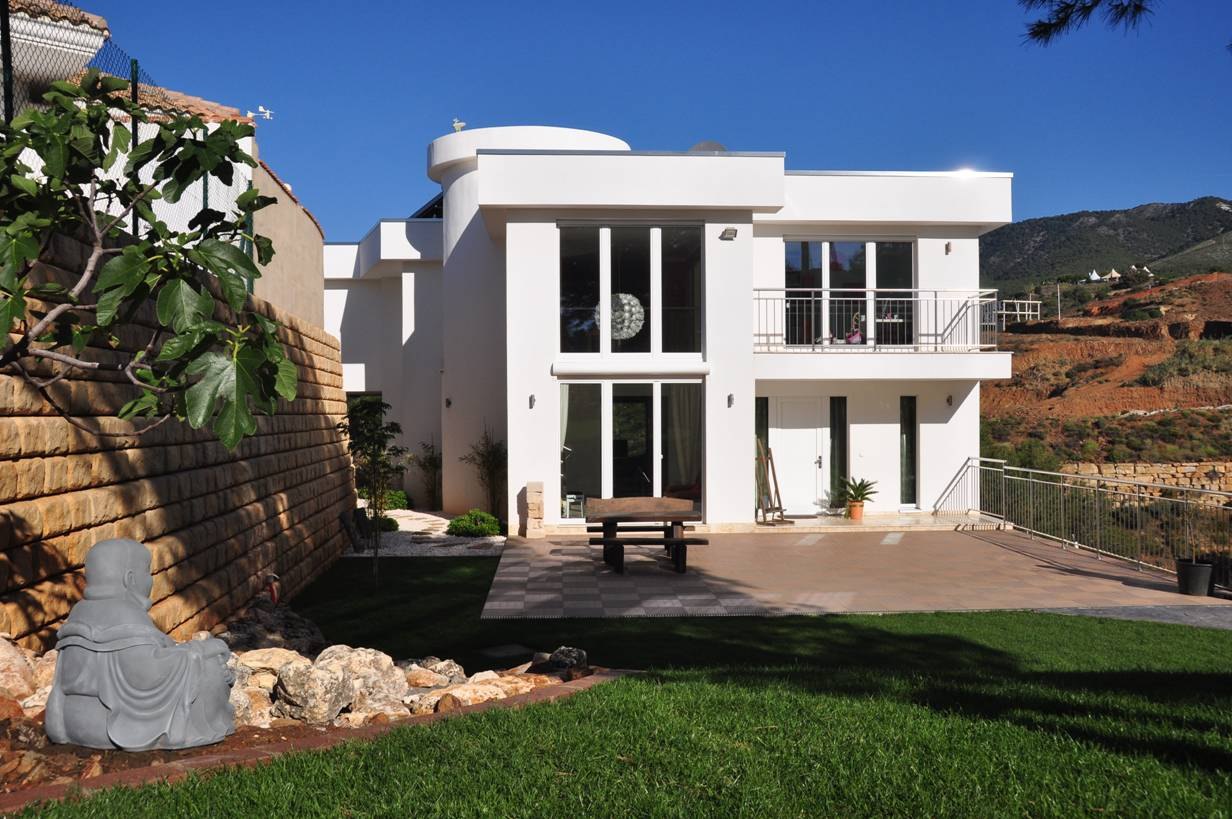 New concepts make it possible! A home that is comfortable, stylish and luxurious but also environmentally friendly seems too much to ask for, like having your cake and eating it. Too often in life we have to compromise and weigh one advantage off against another. The truth is, this is no longer the case. You don't have to sacrifice exclusivity and refinement if you also want your property to be environmentally clean.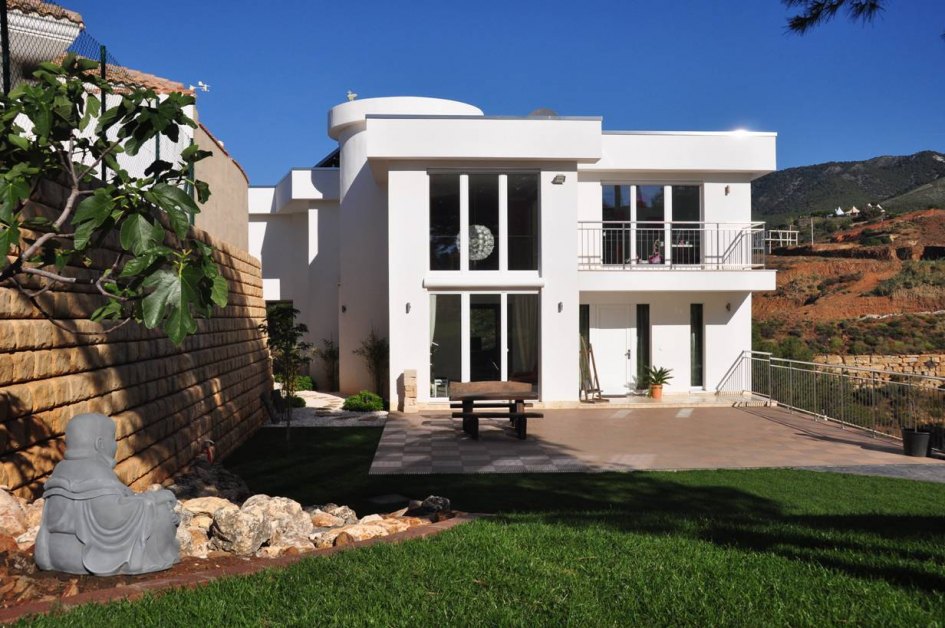 Modern materials, technologies and construction techniques are creating a new concept in house design that can incorporate all the above, making it a win-win situation. The Passive House, as it is called because it hardly needs active heating or cooling, can be a little more expensive to build – about 0 to 10 per cent more than a conventional property – but in exchange you live in a high quality home that is not only more comfortable and healthier, but also kinder to the environment and far more energy-efficient – and therefore much cheaper to run.
Energy
Saving energy is at the heart of an environmentally friendly property, for the goal is to produce as much own energy as the house consumes. In such a case the property is said to be nearly energy-neutral, and the Passive House institute, the German-based organisation that has become the international reference in the promotion and development of energy-efficient construction concepts, can issue an official certification to all properties that come within an accepted range of being energy-neutral.
"This is done in two ways," says Katrin Falck-Szenessy, a Passive House designer who recently constructed the first officially certified villa in Andalucía. "Firstly, by reducing energy loss, and secondly by producing renewable energy." Heat loss in winter and the usage of unnecessary air-conditioning in summer are the greatest forms of waste in conventional properties, damaging nature and the pockets of homeowners alike. "A Passive House uses the latest technologies to ensure proper insulation, using not damaging chemicals to achieve this but modern construction materials, quality airtight sealing and fresh air ventilation systems."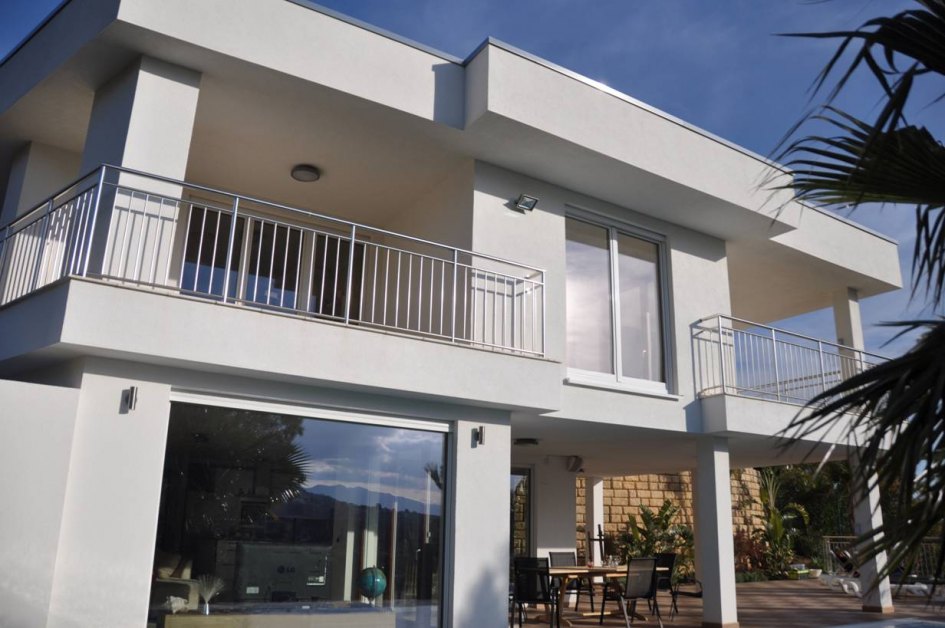 The result is a home that is comfortable, well built and free of unpleasant draughts and mould. What's more, by not just insulating walls and windows but also using automated systems such as curtains and blinds that close when a room is hit by the full force of the sun, you avoid both the loss of heat and overheating. "Using intelligent systems of this kind, combined with quality modern construction techniques, ensures a comfortable, constant temperature within the home throughout the day and the seasons. This takes away the need for intense heating and air conditioning, and results in huge energy savings."
The second part of the process is reducing dependence on damaging and costly forms of energy by making the house capable of producing its own energy. "We have such an abundance of free solar energy here that investing in solar panels makes perfect sense," says Katrin, whose villa close to Mijas can be near energy-neutral in terms of hot water, heating and electricity thanks to the efficient building envelope, the installation of thermal solar panels and geothermal heating and cooling systems. Everything is prepared to install photovoltaic panels as well. "We have a back-up grid supply, but are largely self-sufficient, which has brought the property in balance and saves us a lot of money on energy bills."
AK Arquitectos
Katrin, a German architect who worked as a consultant for Shell Solar advising manufacturers, designers and construction companies on the best ways of integrating solar systems into their projects, has teamed up with Argentinean-born architect Alejandro Ramos-Alvelo to establish AK Arquitectos. The architectural duo is one of the exciting new ones in the region because it is leading the way in developing a new concept that will enable homeowners on the Costa del Sol to make of and benefit from its most famous resource: sun.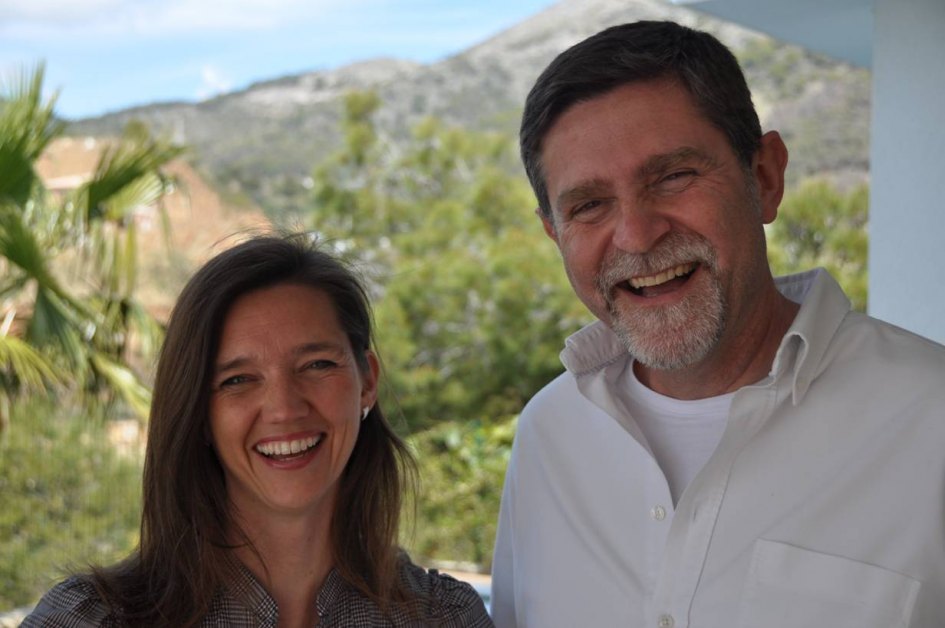 "Solar energy is not new here, but underutilised, and combined with the construction technologies and philosophy provided by the Passive House concept it has the capacity to revolutionise the design and construction industry in this region," says Alejandro, who emphasises that the more efficient way of doing things is not necessarily more expensive and certainly does not demand any compromise on style, design, size, amenities or luxury. "Quite frankly, saving money on running costs and keeping the environment clean as you build your dream home makes too much sense not to seriously consider it."
For more information, contact Katrin or Alejandro at AK Arquitectos
kf@ak-arquitectos.com, ara@ak-arquitectos.com
www.solyviento.com and alejandroramos-arquitecto.com