Living in Marbella property with terrace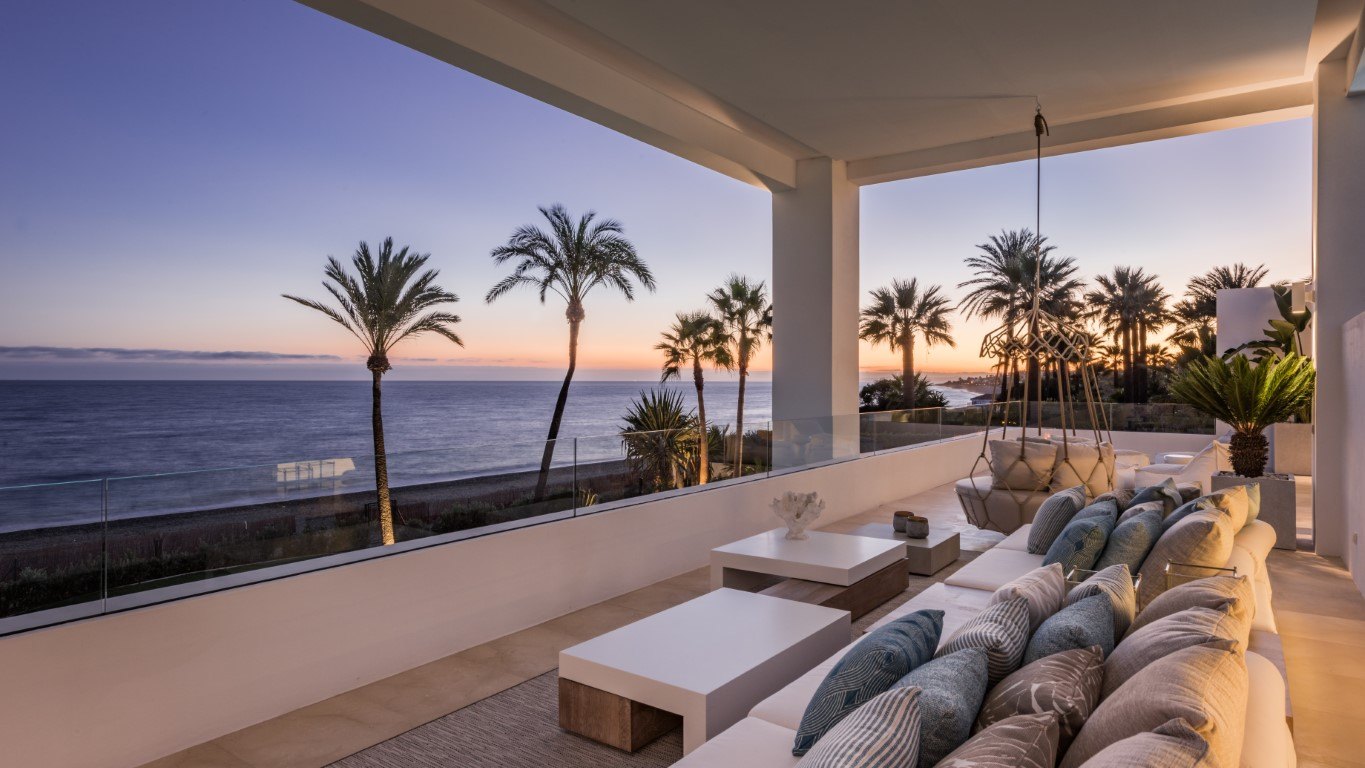 Not so long ago, an invitation to dinner meant arriving to a separate dining room bristling with stiff table cloths, glistening silverware and precision-cut crystal glass.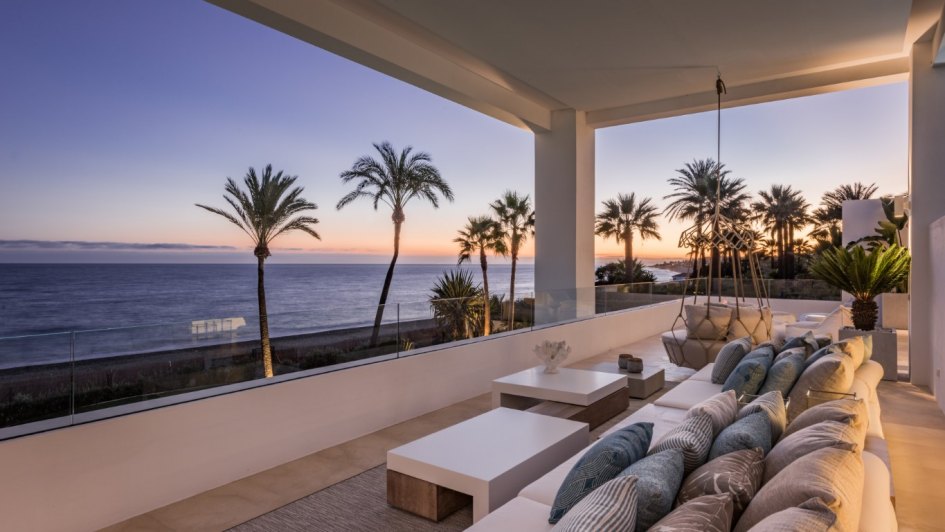 Times have moved on and with it the formality of dining culture. A shift towards open plan interior design has meant that the separate dining room has all but disappeared in most homes, whilst the popularity of TV chefs has democratised the cooking process. Many kitchens are now an integral part of a living/dining space, so whoever is cooking is included in the convivial social atmosphere, rather than being banished to a separate work space.
A recent manifestation of this informal way of entertaining is the blurring of lines between inside and out. Patios and terraces have become prime entertaining spaces as home owners satisfy their desire to connect with nature as well as make the most of every area of their home.
Modern homes in Marbella are seeing a trend towards outdoor living areas as entertaining spaces, with owners expecting the level of décor and fittings of the same standard as those indoors. New technology means that fabrics and materials resist weather and sun, and continue to look perfect throughout the seasons.
There are no longer seasonal limits to when this area can be enjoyed – with firepits and outdoor fireplaces becoming more commonplace, a cordial atmosphere can be created that is both warm and cosy. Portable heaters, while still in use, are increasingly replaced in higher end properties, with radiant heaters set into the roof for unobtrusive warming during the colder months, while there is also a growth in the use of misters for cooling during the warmer months.
Entertaining outdoors has also moved beyond a smoky barbeque surrounded by plastic tables and chairs. Sophisticated outdoor kitchens have become an essential feature of exclusive properties, with a full-size grill that acts as a centrepiece. A fridge, often a freezer as well as a drinks cooler, is becoming de rigueur as well, where an outdoor music system completes the feeling of a fully-purposed room outside the main house.
Not all of us have the space to create an outdoor entertaining area outside our home, yet at Diana Morales Properties we have a wide selection of properties to suit your needs and preferences. Contact us to discuss your requirements in more details.
Modern properties with terrace for sale in Marbella