Global wealth trends in 2019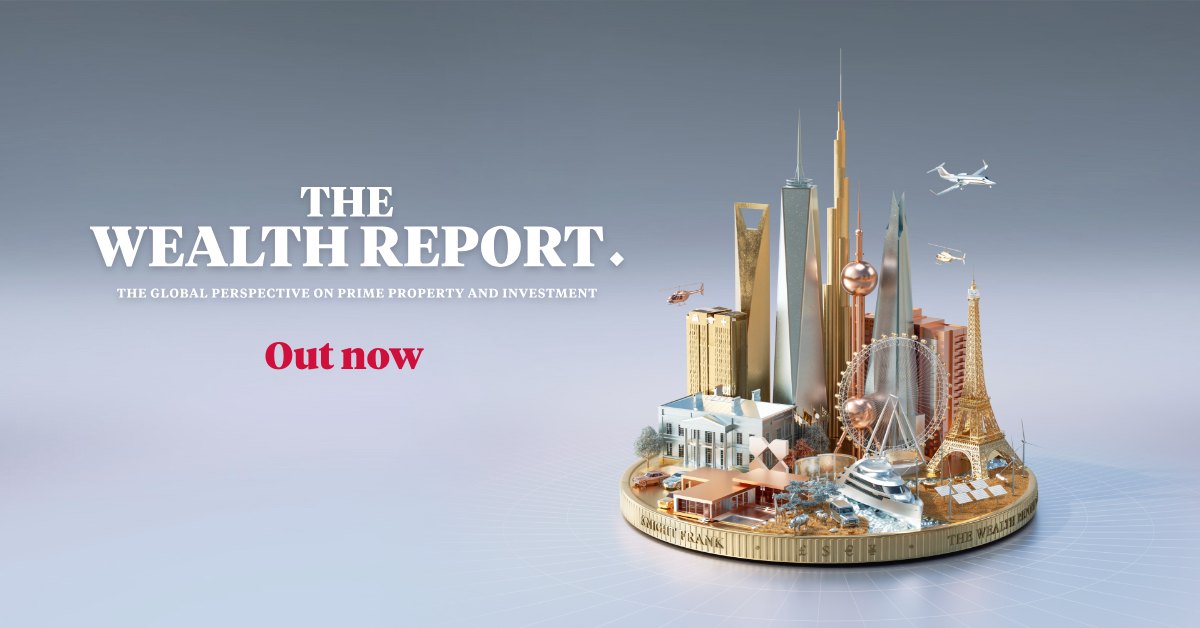 Now in its 13th year, The Wealth Report, produced by Knight Frank, is the definitive guide to prime property and investment. Kate Everett-Allen, Head of International Residential Research at Knight Frank, summarises the key findings from this year's report.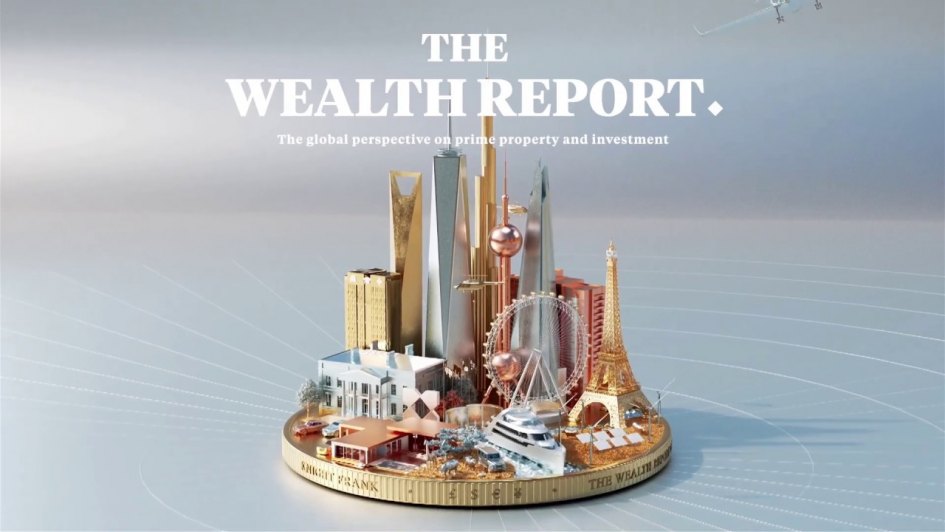 The Wealth Report in numbers
22% The rise in UHNWIs* globally in the next five years
20M The number of people globally in 2019 that have US$1 million or more in net assets
30% The percentage of global HNWIs* located in Europe in 2019
1.9% Average rise in prime prices in Europe in 2018
36% The percentage of UHNWIs* that hold a second passport
Key findings
Wealth trends: Asia's strong economic performance (it hosts eight of the top ten countries with the fastest growing UHNWI populations) means 2019 will be the year the number of US$ millionaires globally exceeds 20 million for the first time. India will lead five-year growth with 39%, followed by the Philippines (38%) and China(35%).
Weaker growth: Expect slower price growth in key luxury residential markets, with more markets seeing values fall this year. As values adjust, buyers will feel the balance of power shift in their favour.
Eurovision: European cities are still performing strongly in our Prime International Residential Index (PIRI), which tracks the movement in luxury residential prices across 100 of the world's most desirable cities and second home hotspots. Edinburgh, Berlin, Munich and Madrid all made the top ten rankings in 2018, each registering annual growth above 8%. Luxury prices in Marbella ended last year 3% higher. (You can read the 2019 Marbella Real Estate Market Report).
Future-gazing: Madrid, Berlin, Paris and Cape Town lead our prime price forecast for 2019. Increasingly popular investment hubs for European and global investors, with a growing presence from Chinese buyers, these markets offer healthy tenant demand, relative good value and an attractive lifestyle.
World's top cities: Hard Brexit, no Brexit, Brexit-lite: whatever the outcome, London will remain the leading global wealth centre in 2019. With the world's largest UHNWI population, the city sweeps the board in our annual City Wealth Index, pushing its only serious rival, New York, into second place.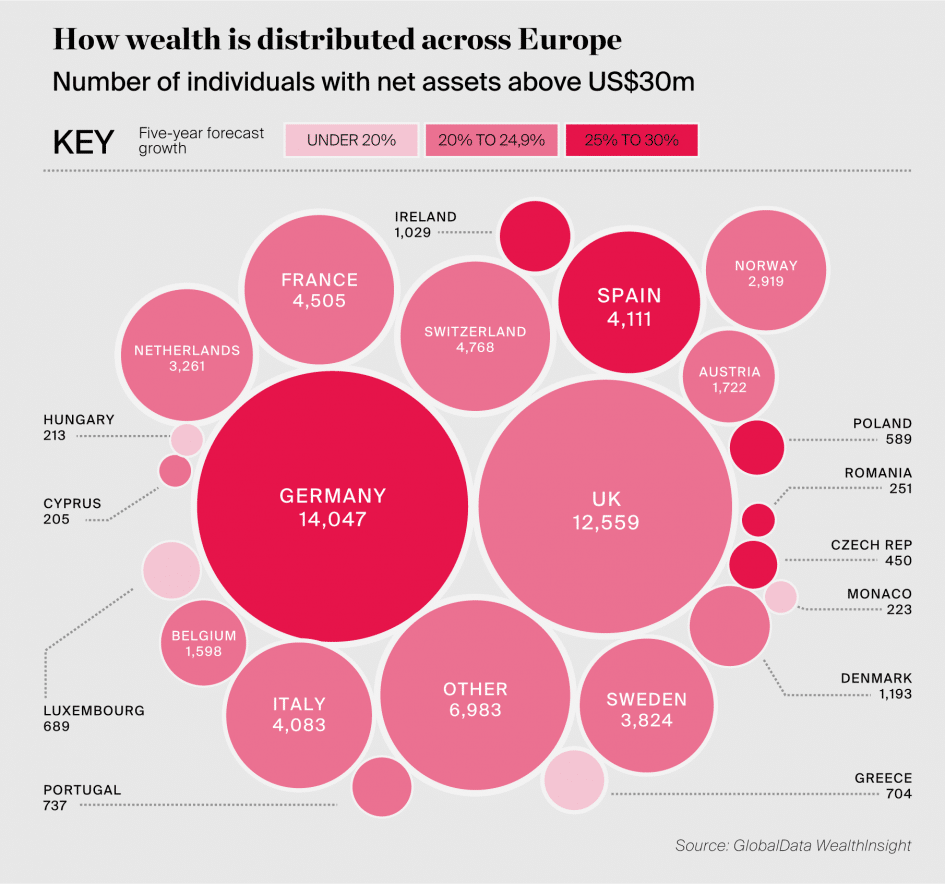 Push & Pull: As wealth increases, 2019 will see governments settle into two camps: the first will try to attract more of it; the second will seek to push it away. In the former camp sits Italy, where a new "non-dom" regime will kick fully into gear this year, resulting in a growing band of wealthy migrants enjoying la dolce vita in return for a fixed tax payment of €100,000 on their global income. Conversely, Singapore, Australia, New Zealand, Canada, the UK and others will make wealthy nonresidents jump through ever larger hoops to access their property markets.
Life post-QE: As property markets adjust to the end of quantitative easing and the rising cost of finance, property investors will adjust their real estate investment strategies, becoming increasingly focused on income, asset management and development opportunities.
Taxing issues: As some governments race to attract wealth, a backlash will grow with the OECD and the EU, among others, placing more countries under the microscope as efforts to combat tax evasion and avoidance increase.
Globally mobile: A record 26% of UHNWIs will begin to plan for emigration this year, and to help them a record number of countries will offer citizenship and residency through investment schemes, with Moldova and Montenegro the latest to offer themselves as wealth havens.
Objects of desire: Rare whisky leads the 2018 Knight Frank Luxury Investment Index which tracks the performance of investments of passions – from cars to wine and from jewellery to watches. We highlight some of the top sales in 2018, from David Hockney's Portrait of an Artist sold by Christies US$90 million to a 1962 Ferrari 250 GTO, sold by RM Sotheby's for US$48.4 million.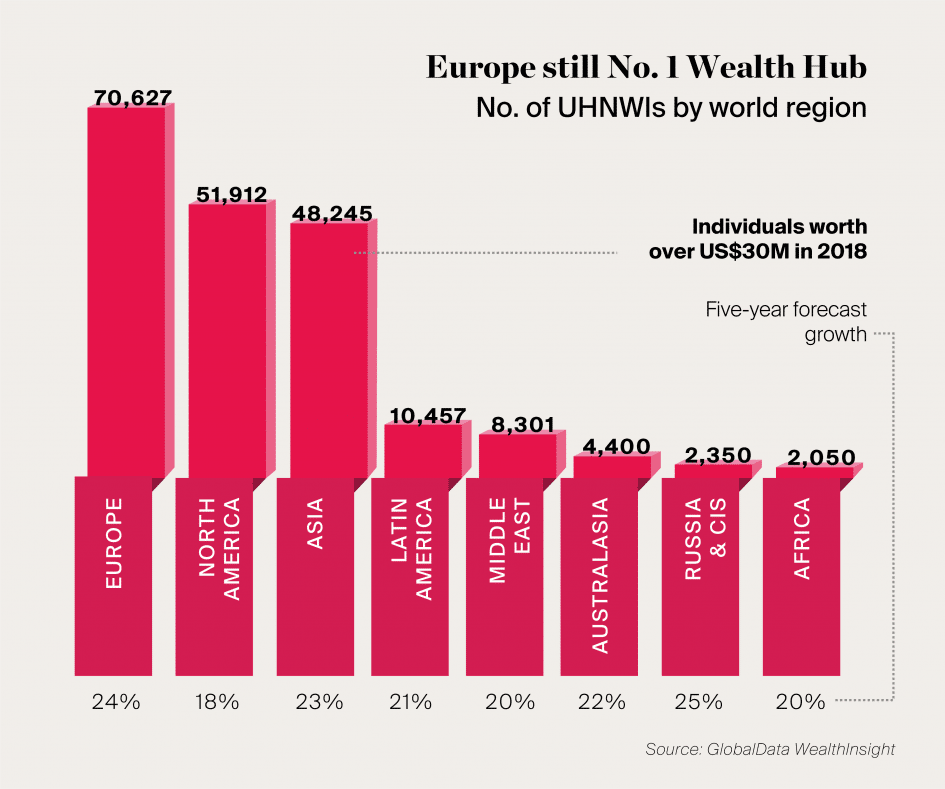 What I haven't mentioned… but also inside The Wealth Report:
Time for Plan B: An interview with Jochen Zeitz, one of the world's most successful and influential businessmen, he explains why business has a crucial role to play in saving the planet.
Ones to watch: We handpick five cities that we believe are ones to watch from an investment perspective due to innovation, wealth forecasts and economic growth.
Next neighbourhoods: Our global team of local insiders share the lowdown on the neighbourhoods they expect to outperform over the next five years.
Departure board: Where is the world's largest fleet of private jets and superyachts, who owns them and where do they travel? We delve into the data.
*Definitions
UHNWI: Ultra-high-net-worth individual – someone with a net worth of over US$30 million excluding their primary residence.
HNWI: High-net-worth individual – someone with a net worth of over US$1 million excluding their primary residence.
PRIME PROPERTY: The most desirable and most expensive property in a given location, generally defined as the top 5% of each market by value. Prime markets often have a significant international bias in terms of buyer profile.
Kate Everett-Allen