Charming Andalusian finca with a rich pedigree in Malaga province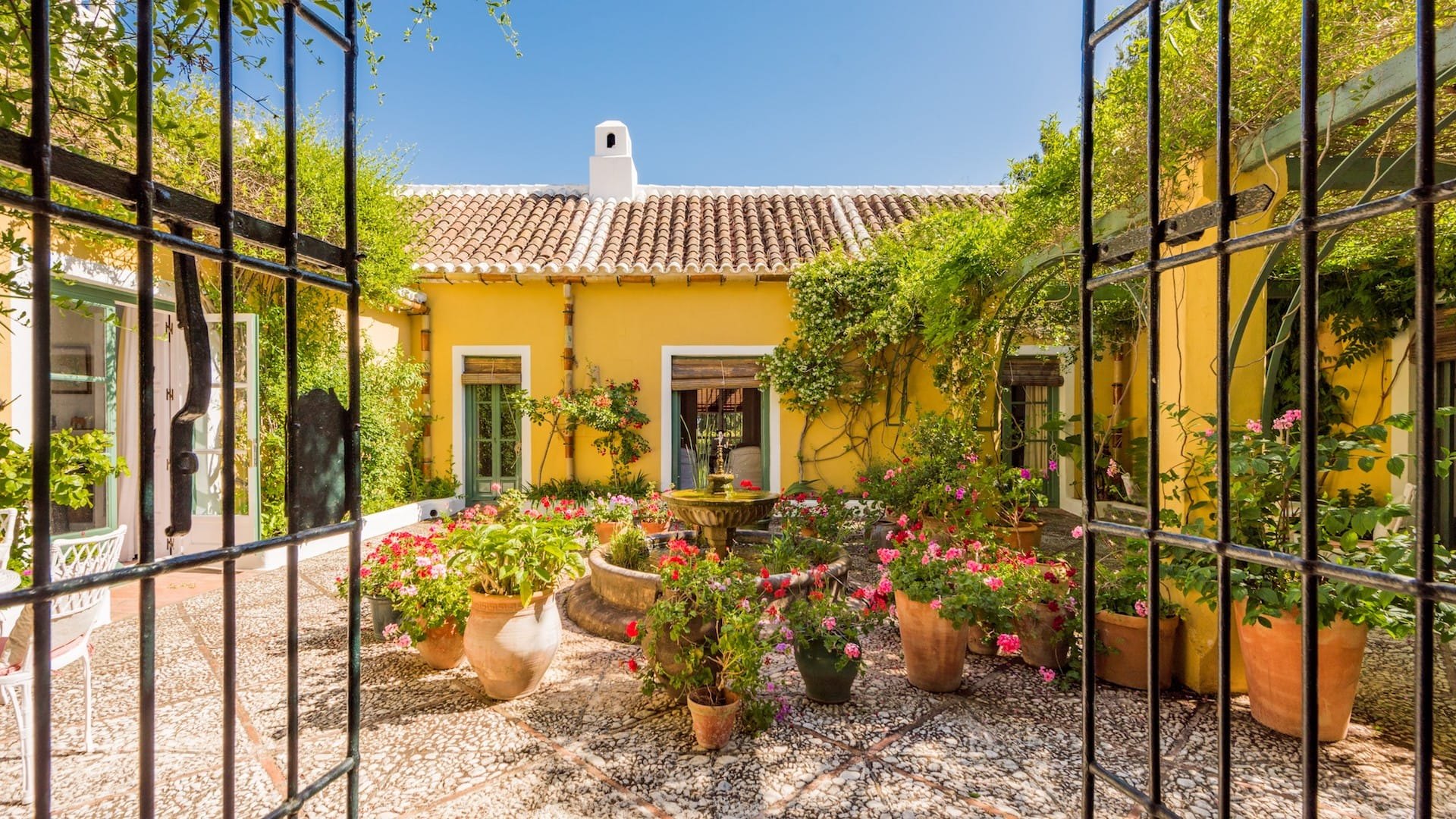 Modern villas have their advantages and their following, but one thing they don't have is an established pedigree. To be fair, many an older property can't boast this either, but some homes stand out for a rich tradition of hosting elegant events and glamorous parties attended by distinguished guests. In real estate, this amounts to a provenance that is the very embodiment of the luxury appeal and lifestyle that a place like Marbella exudes – and it doesn't come much more well-represented than this gorgeous eight-bathroom, six-bedroom villa tranquilly surrounded by nature near the village of Coín.
This small town is located a little inland, surrounded by open landscapes of hills, forested groves and country estates, and yet only half an hour from the beaches of Marbella and the cultural offering of Málaga. It is a convenient spot in which to create a private oasis of peace and beauty, and many exclusive residents have done just that, creating in the process the ideal setting in which to enjoy a gentle way of life while also entertaining in the very best style.
Andalusian idyll near Marbella
Beautifully tasteful and refined, the house offers a warm welcome combined with consummate good taste and luxurious amenities. Measuring over 700m2, with terraces of 152m2, it stands on several hectares of undulating land to provide a private domain close to all the Costa del Sol has to offer. The entry through the delightful courtyard warms the heart, followed by the cooling elegance of the stylish entrance into the villa itself, where unique Ronda doors and grills allow breezes to cool the home in the most natural, eco-friendly of ways.
Of course, this is a home with all comforts included, but it enjoys a pleasant micro climate overlooking the verdant mountain and green valley not far from Málaga. Such views can be enjoyed from the idyllically situated swimming pool and trellised terrace, where guests and residents alike can partake of a meal, relax or socialise. It is a world of greenery dotted with the bright tones of flowers; where you can choose from a variety of comfortable spots both indoors and out, and find yourself in a contemporary version of the ideal Mediterranean country home. Comfort, style and taste come together in a property that has seen its fair share of glamorous events and distinguished guests, many of whom have enjoyed the hospitality of the villa and stayed in one of the its elegant guest suites.
There, as elsewhere in the villa, the detail and workmanship are of the highest order, evoking the true spirit of Andalucía, but doing so in the very best comfort and style. If would like more information about this outstanding property, please contact us.