Andalusian wine estate home in Ronda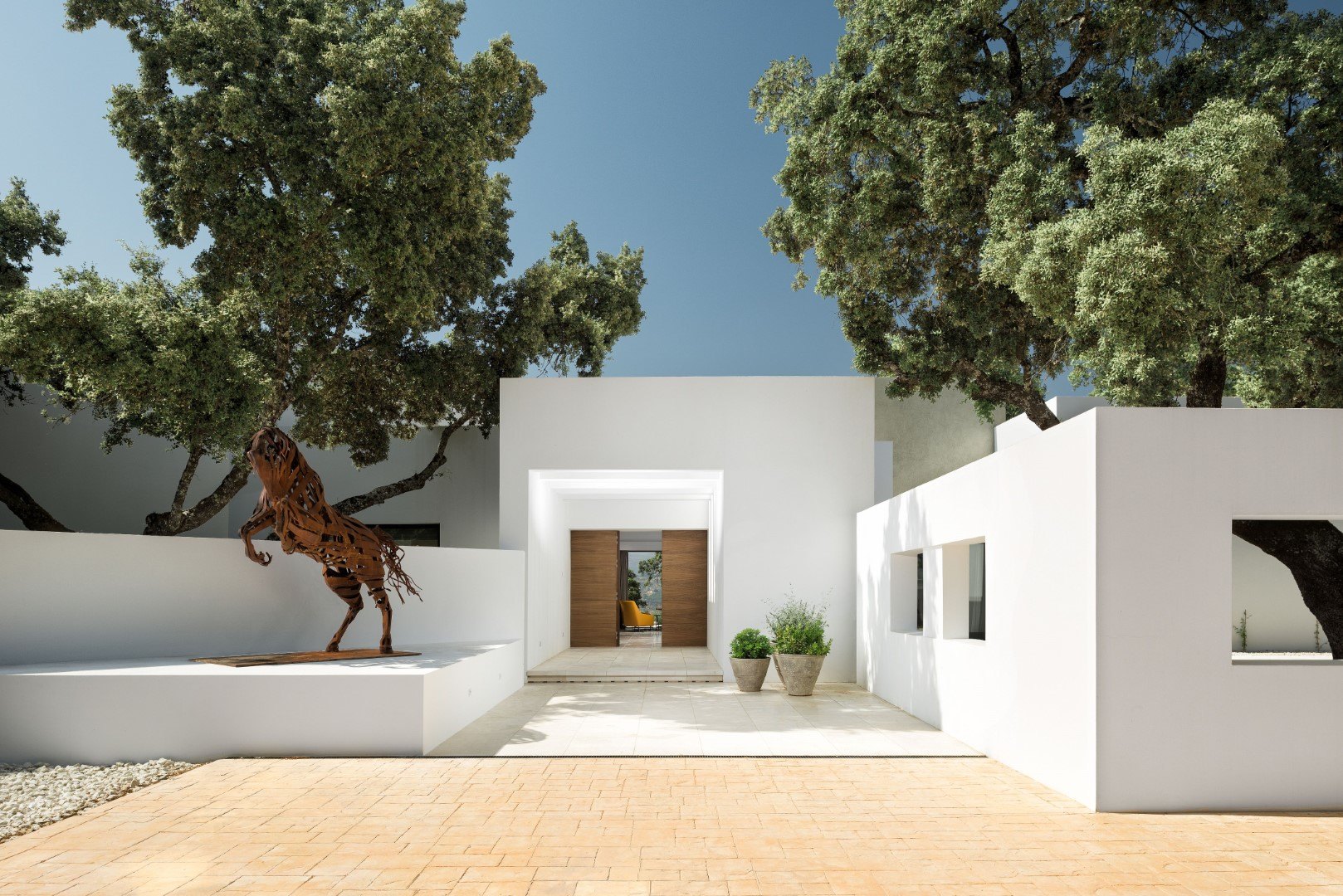 Modern architecture and the evocative impact of Andalusian design have seldom come together as impressively as in this contemporary country villa set upon a wine estate near Ronda.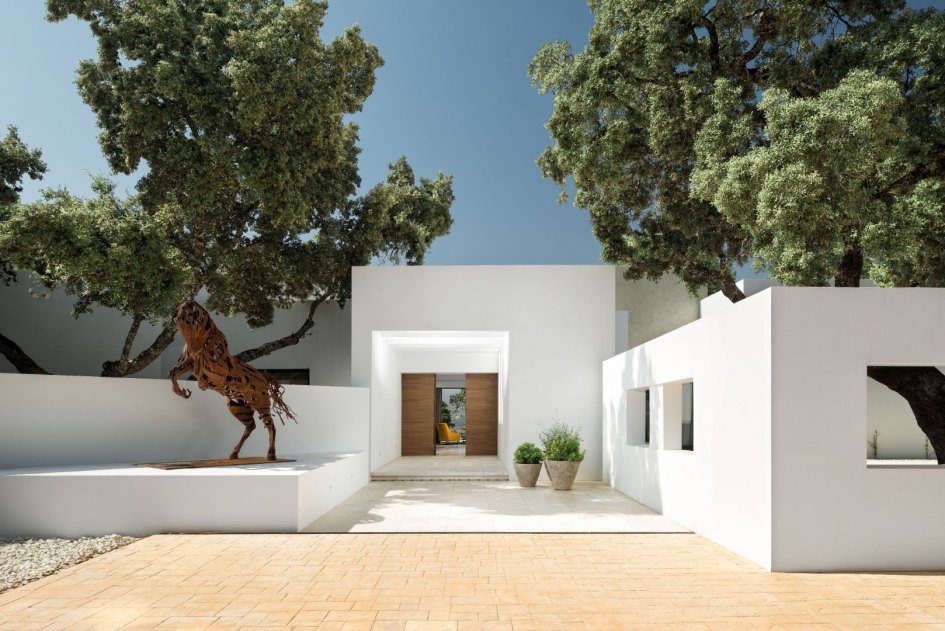 The landscape around Ronda is marked by wooded hills dressed in varied hues of green cork oak, pine groves and olive trees. Where the land evens out, vineyards, farmland and pastures add brighter shades, to which the spring showers add a profusion of wild flowers in March and April. This is a noble land on the cusp of the elegant historic country town of Ronda, with its many monuments and palaces, not far from Marbella and its bustling shoreline.
This stunning modern country property finds itself within the embrace of a green carpet of soft grass, fragrant rust-brown soil and cork oak and olive trees that add welcome shade in the summer months. The setting offers spectacular country, mountain and sea views, with imperial eagles soaring against clear blue skies overhead as you take in the refined natural ambience of the terrace areas or relax by the panoramic pool deck.
The modern hacienda style property is set within the 200-hectare La Melonera wine estate near Ronda, which produces high quality wines that consistently score high reviews. It produces an annual production of 500 privately labelled bottles from the villa's own vineyards that is tailored to the owner's taste – definitely a unique feature for a modern luxury villa near Marbella and the Costa del Sol.
An architectural gem in wine country
Designed by noted Marbella architect, Marcos Sainz, this is an outstanding property that blends the traditional textural plaster finish of Andalucía, which catches the sunlight so evocatively, with a modern geometry. Natural Mediterranean tiles and sloped rooflines merge with industrial iron and oxidised steel details in a home that captures the spirit of its environment while also being thoroughly modern and stylish.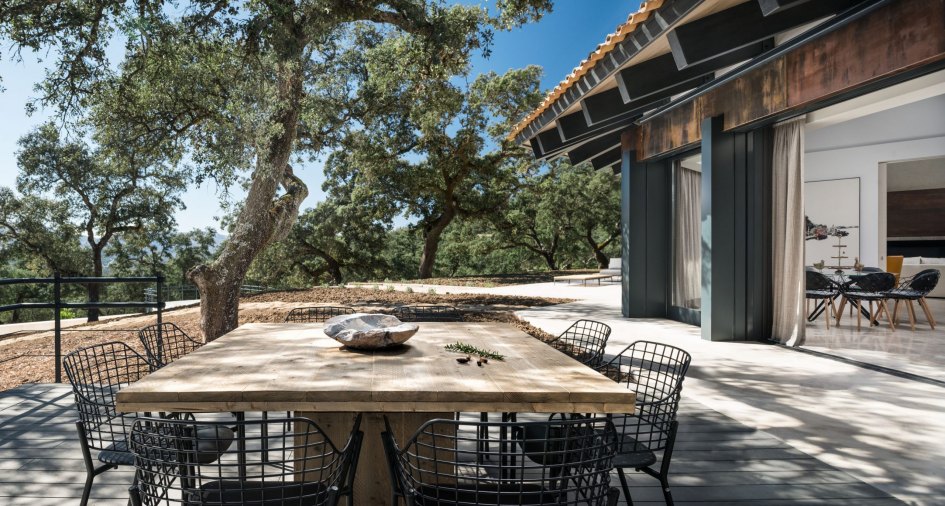 This is evident the moment you approach the entrance of this spacious four-bedroom villa, whose many engaging details and spaces blend into an architectural harmony of light, shades and forms. A home without equal in these parts, it brings together the best of country living and modern sophistication, with comfortable, stylish open-plan spaces, designer furnishings with a nod to rustic robustness, state-of-the-art amenities and a kitchen that matches the best anywhere.
The bedroom suites are warm and comfortable, welcoming you in with a melange of contemporary luxury and the inviting presence of natural materials and textures. The same is true of the bathrooms, which bring in imposing views of nature while evoking an Andalusian style touched by Ibiza-Mallorca inspiration.
Complete with swimming pool, sauna and water features, this is without doubt one of the most interesting properties on the greater Costa del Sol region – ideal for people who love nature and style.
Read this article and other relevant editorial content in our 2020 edition of Highlights, our company's flagship publication. View online here.
Michel Cruz