Sotogrande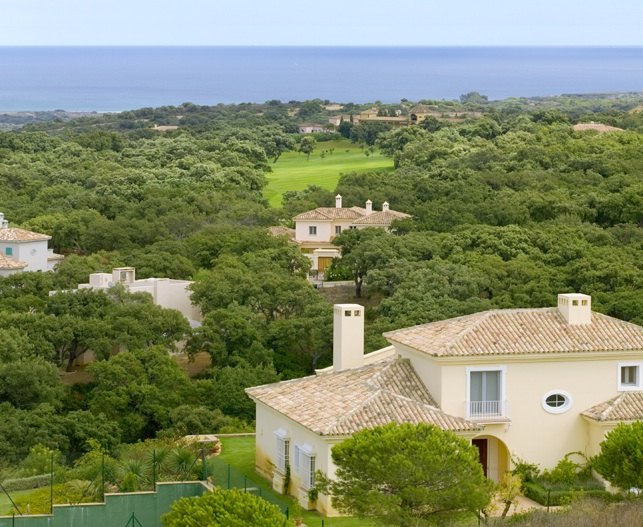 Situated on the western edge of the Costa del Sol, a half hour from Marbella, Sotogrande is a luxury resort area with a distinctly leafy, residential feel. The favoured gathering place and residence of many Spanish and international highfliers, this is a place where golf, polo and sailing come together. As such, it enjoys an ambience that is quite distinct from most of the Costa del Sol.
Sotogrande is unique in this region not only for its scale but also for the fact that its development has been guided by a single master plan. This rather more American approach of developing one large resort and residential area under the guidance of one blueprint is not a coincidence; Sotogrande is the brainchild of Colonel Joseph McMicking, whose dream it was to create an exclusive resort of international standing here. And exclusive it certainly is, but the fact that Sotogrande has become firmly established as the summer residence of choice for old money from both Spain and abroad is not only down to the quality of its properties and facilities. Just drive around and you will notice the benefits of proper planning on a big scale: the roads are wide and well up kept, there is plenty of parking, the entire resort is well-maintained and nicely landscaped, there are universal services such as infrastructure and security, and most of all, the various developments, amenities and residential areas are designed to be harmonious and complimentary.
This means that Sotogrande has an architectural and functional continuity that is not only pleasing to the eye but also entirely logical. Drive through the entrance arches and you know you're in Sotogrande. The fact that it lies on the western extreme of the Costa del Sol—already in the province of Cádiz—only seems to strengthen the impression that it is different.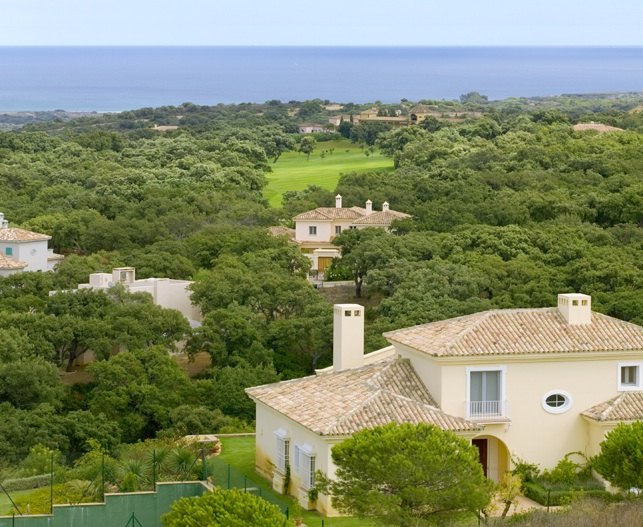 A sense of distinction
A resort that attracts so many of the Spanish and international well-to-do must have something special. As understated and laid-back as Puerto Banús is bold and in your face, Sotogrande has the distinct ambience of a place that attracts old money. Some might think this necessarily equates to stuffy and haughty, but that is not the vibe one picks up here.
For one thing, there are too many young people around – and why not, with open sea, an excellent marina, some of the best beaches of the Costa del Sol and a long list of sporting and social attractions in and around the resort, Sotogrande offers a lot of diversions. Of course you have to be into sun, sea, sport, food and socialising to enjoy it.
Indeed, for lovers of refined sports, Sotogrande is quite simply heaven. At one of the finest marinas around, visited by sumptuous yachts and scores of sporting craft of all sizes and descriptions, you can choose your water sport, be it windsurfing, water-skiing, scuba diving, sailing, power boating or jet skiing. Yet the tennis, squash and, of course, polo and horse riding facilities are also top-notch, not to mention the fact that this is a golfer's paradise valley.
With Valderrama—possibly the finest golf course on the European continent—just down the road, it could hardly be any different, but courses such as the Real Club de Golf Sotogrande, the Almenara Golf Club and the San Roque Golf Club are not far behind either. In all there are seven courses to choose from, and don't worry, that doesn't mean it is congested. To get an idea of the size of Sotogrande; it is cut midway by a motorway and doesn't even notice it. In fact, this is a place that is sufficiently big to offer you unspoiled nature and total seclusion as well as a hive of activity and liveliness.

Exclusive living in a natural setting
This diversity is also evident in the natural features found within the resort. These include forested hills, marshy wetlands, the Guadiaro River, which broadens almost to the size of a lake before merging with the Mediterranean Sea, and long stretches of tan-coloured beaches. For passive souls, who prefer to sit at a quayside café or restaurant, lie on the beach, take a boat ride or simply watch others play sport, this place offers a great many options.
Good restaurants, shops and night time spots are concentrated around the marina, an area that features attractive waterside apartments in what is the social hub of Sotogrande. Stretching outwards from here, along golf courses and the many green zones of the resort, are well-kept residential urbanisations where luxurious villas on spacious plots line peaceful leafy streets. The space, safety and focus on sport and outdoor activities explain why Sotogrande is favoured by people with children, for this is a great place to grow up.
Modern shopping centres, professional services, international schools and luxury spa resorts further complete a community where the international jet-set come together in spring for popular polo tournaments or sailing competitions and beach club fun in the summer. Sotogrande is marked out by its neatness, its space and sense of refinement in a setting where the bright blue Mediterranean expanse is framed and dominated by the unmistakable shapes of Gibraltar and the North African coast – close enough to touch.
Add the beaches of Tarifa, the lights of Marbella and the little country villages dotted behind the curtain of mountains inland from here and the variety of options within an hour's drive is truly amazing.