Villa Windfall: Modern Comfort in La Reserva de Alcuzcuz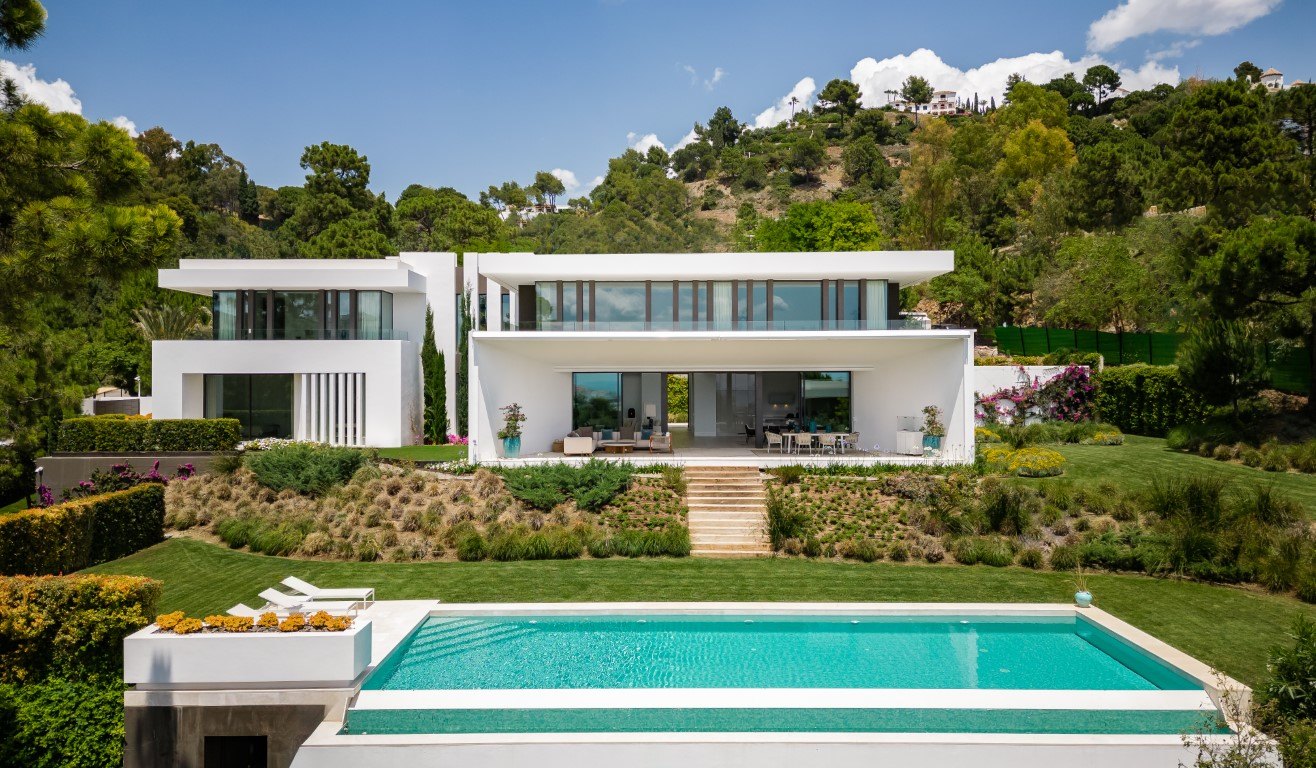 Welcome to Villa Windfall, a truly stunning contemporary gem nestled in the serene enclave of La Reserva de Alcuzcuz, Benahavís. This residence is not just a home; it's a testament to modern architectural design and the art of living in style and luxury.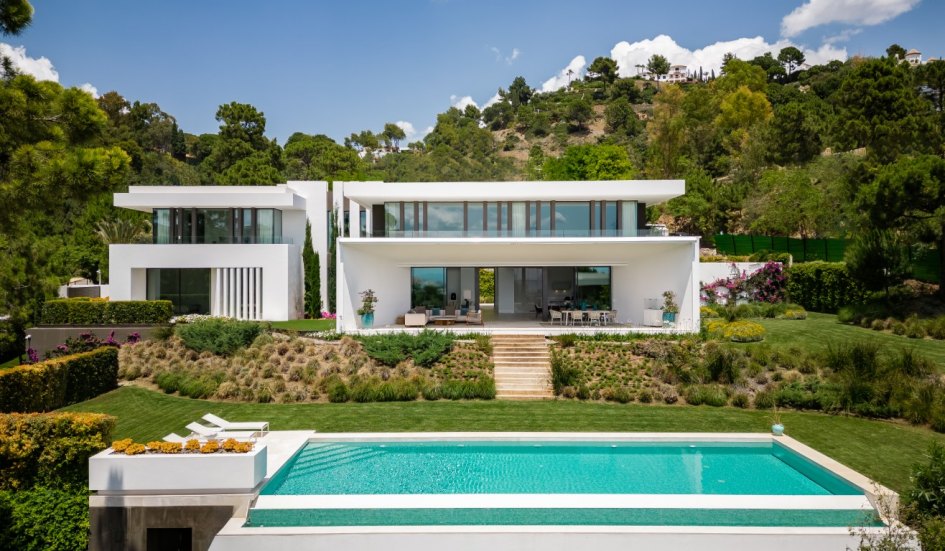 Prime Location & Surroundings
La Reserva de Alcuzcuz is a name synonymous with exclusivity and tranquillity. Villa Windfall's strategic placement within this locale offers residents the dual advantage of seclusion and accessibility. The vibrant yachting marina of Puerto Banús, elite golf courses, pristine beaches, and an exciting range of dining options, from Michelin-starred establishments to quaint Spanish 'chiringuitos', are all within a stone's throw.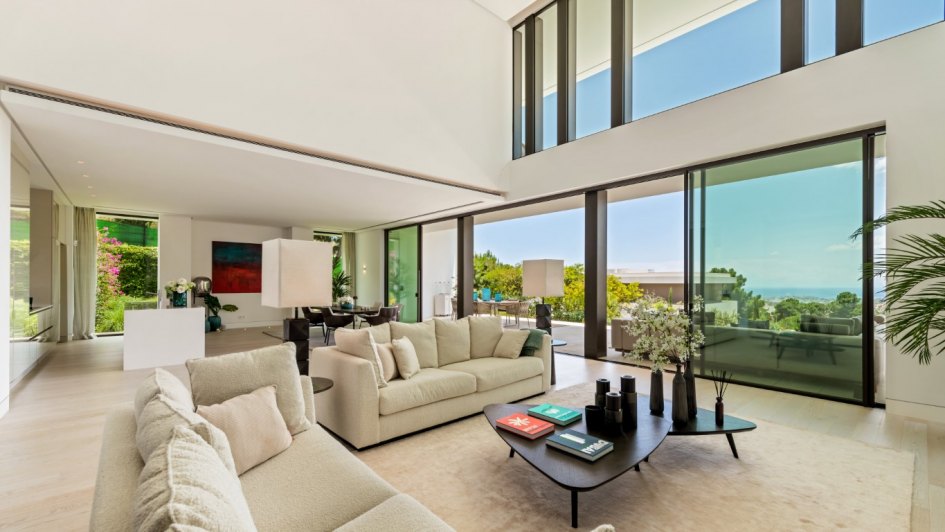 Architectural Masterclass
Spanning a generous 1,164m2 across three levels, Villa Windfall has been masterfully designed by Diego Tobal of Tobal Arquitectos. The moment you step through the grand entrance, the panoramic views from the wall of oversized windows captivate, seamlessly connecting the indoors with the breathtaking beauty of the Andalusian landscape to the sea on the horizon.
Stepping into the heart of the home, the open-plan living room and white high-gloss kitchen are accentuated by soaring double-height ceilings that create an impressive ambience of boundless space.
Along with the spectacular living, dining and kitchen areas, the ground floor also comprises two expansive ensuite bedrooms that open onto beautifully shady terraces.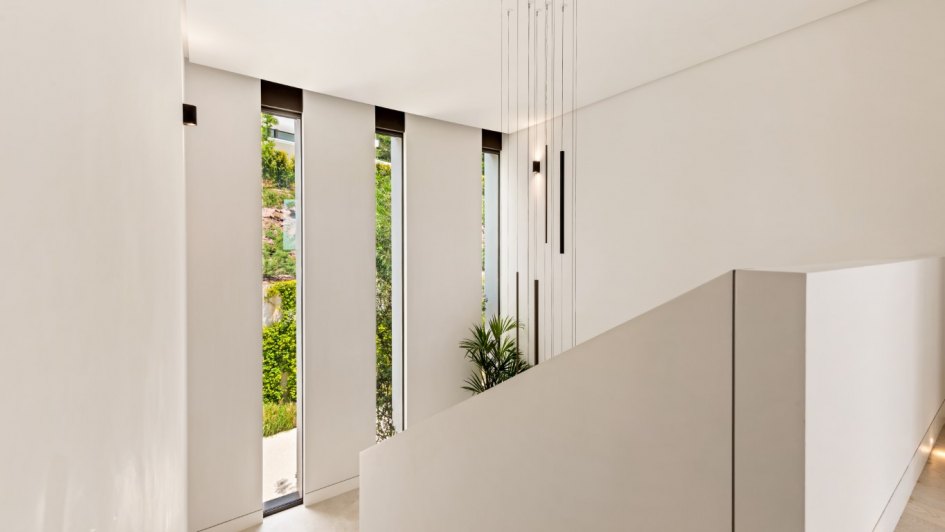 Outdoor Splendour
Villa Windfall's exterior is a harmonious blend of design and functionality. The meticulously landscaped terraces, leafy gardens, and a private heated swimming pool are a testament to this. The innovative addition of an electric, remote-controlled pool deck ensures the outdoor space is versatile, catering to both relaxation, and entertainment to impress even the most jaded of guests.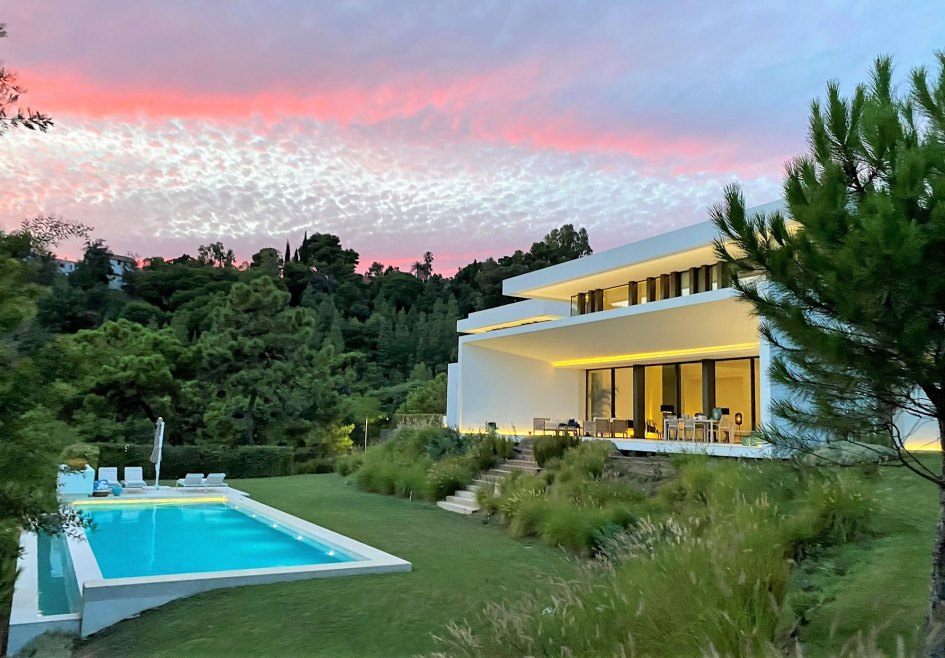 State-of-the-Art Amenities
Parking is a breeze with ample space for 4-6 vehicles. Modern comforts such as efficient air conditioning, underfloor heating, and a sleek fireplace ensure year-round comfort. The bathrooms, with fittings by the renowned Villeroy & Boch, are a statement in luxury. Sustainability is at the core of Villa Windfall's design ethos, with features like energy-saving lighting, solar energy systems, and an automatic garden irrigation system underlining this commitment.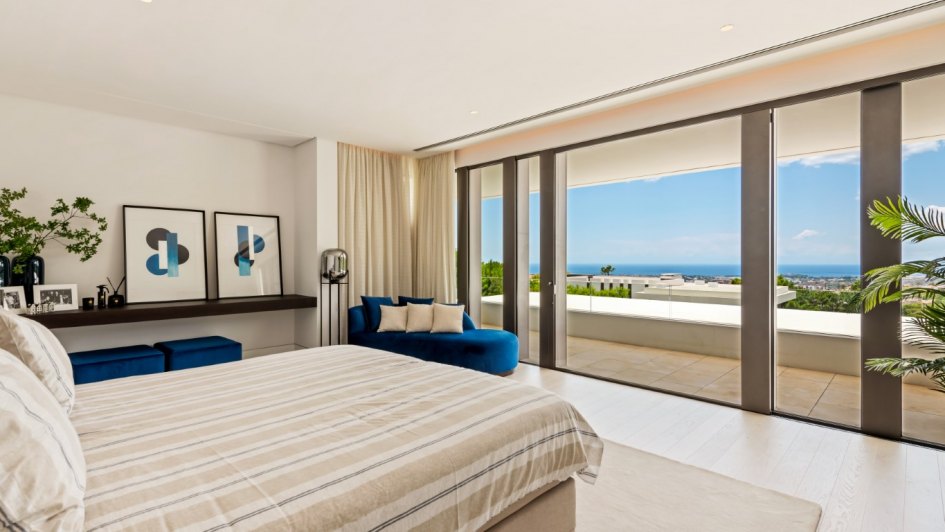 In a Nutshell: Villa Windfall
Located in the secure confines of La Reserva de Alcuzcuz.
Panoramic sea views that captivate and inspire.
Proximity to Puerto Banús, elite golf courses, and pristine beaches.
Modern amenities: Efficient air conditioning, underfloor heating, and contemporary fixtures.
Bathrooms designed by Villeroy & Boch.
A commitment to sustainability with solar energy and energy-efficient lighting.
Advanced security measures, including surveillance cameras and perimeter sensors.
High-speed optical fibre internet ensures uninterrupted connectivity.
Generous parking space for multiple vehicles.
Villa Windfall: A Benchmark in Modern Luxury
Villa Windfall is more than just a residence; it's a lifestyle choice for those who value architectural innovation, luxury, and sustainability. Every corner, every detail, and every amenity has been meticulously crafted to meet the highest standards. In the heart of La Reserva de Alcuzcuz, Villa Windfall stands as a beacon of modern luxury living.