Muelle Uno, marina chic in Málaga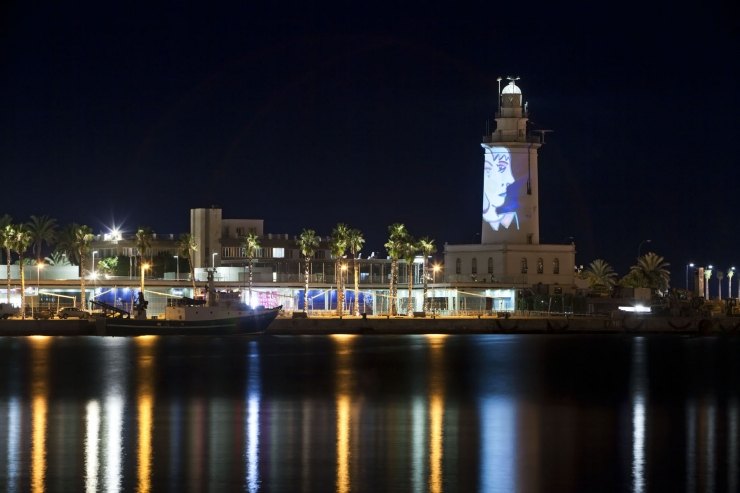 Combining the best in a shopping centre and a seaside promenade on the Costa del Sol, Muelle Uno offers a fun, relaxed and also rather refined environment in which to shop, snack, relax, socialise or lunch by the waterside.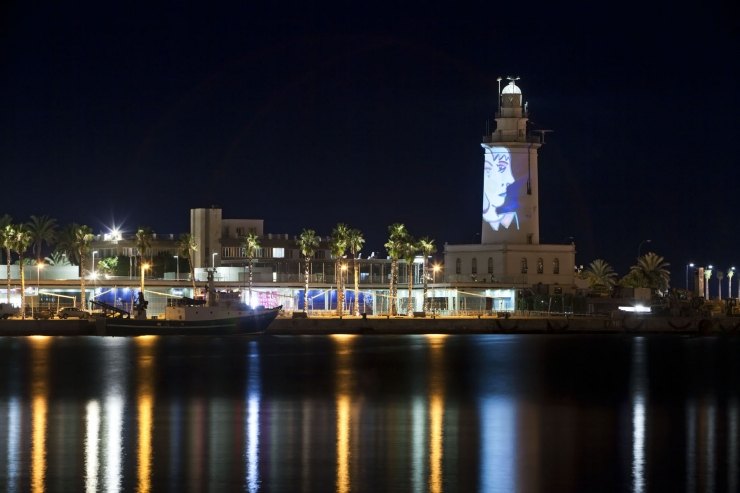 Built along the edge of an erstwhile quay, at the point where Málaga's harbour almost touches the lively city centre, Muelle Uno is a beautifully designed venue that incorporates retail shops, restaurants, lounge bars and also cultural spaces within a single complex. The architecture has a very pleasing minimalism that is almost modern Scandinavian in feel, and though the centre offers generous underground parking, public piazza and green areas, as well as exhibition and conferencing facilities, it appears to simply blend into the existing cityscape rather than rising up in the conventional form.
This sense of understated stylistic refinement is carried through into the shopping and recreational areas themselves, where shop frontage and types of commercial outlet are strictly controlled by a management company that has offices on-site and has included a whole kiddie's play school complete with trained children's minders. As a result, you will find neither garish neon lights competing with one another, nor supermarkets, large chains or bars in the typical sense of the word.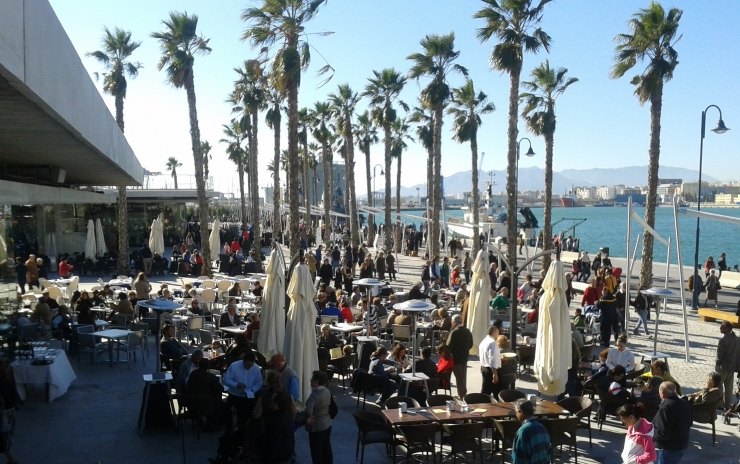 This is because late-night drinking is discouraged in what is, after all, a public space accessible to the public. Instead, Muelle Uno is all about providing a good choice of venues in a wide range of price categories. Eateries vary from fine dining restaurants to informal and economical venues, but all are trendy, as are the lounge and tapas bars that form a laid-back spot from which to watch sailing boats bob in the water, with the 'real' harbour and the familiar forms of Málaga city centre looming up behind.
A regular programme of events adds extra life and dynamism to what is fast becoming one of the most popular spots in town, and they include anything from children's' entertainment, art exhibition, live music and cultural festivities to product launches, arts & crafts markets, food and vintage fairs with displays of fantastic classic cars organised in collaboration with the Museo Automovilístico de Málaga.
Though created primarily for local residents and visitors, Muelle Uno is so close to the arrivals terminal of incoming passenger ships that it is a stylish first 'port of call' for disembarking cruise ship passengers heading off into the city. In its short existence, Muelle Uno's reputation has spread to the point where it is now drawing visitors from Marbella and beyond, so why not go and see what all the fuss is about.