Capture the charm of Marbella Old Town at Christmas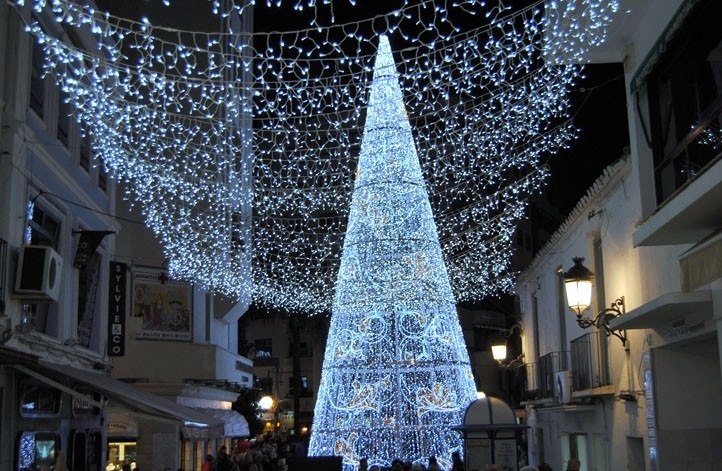 Walking through the historic quarter of Marbella is a pleasure at any time of the year, but in December it becomes a truly special place to be regardless of the time of day. Wandering in here on a sunny winter's morning opens up a maze of hitherto unseen images and impressions, from the detail of beautifully worked stucco facades and solid wooden doors to intricate little gateways and patios that offer a tantalising glimpse into a hidden world.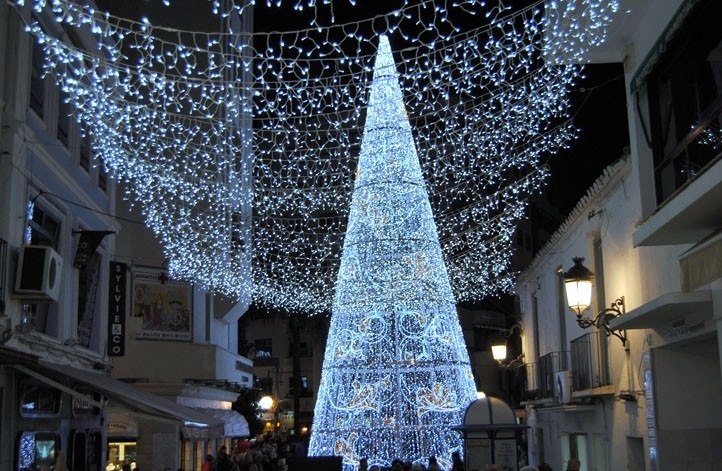 Orange trees stand against a deep blue sky in little squares where fountains trickle pleasingly and people go about their business. One thing you notice is that everyone walks more slowly and seems more contented here, and automatically you do the same. This tight-knit village within a town, with its shops, cafés, restaurants and art galleries, evokes a sense of wonderment that is more pronounced as Christmas draws near.
Lovers of architecture, history and above all charm are drawn here, so if you want to get into the Christmas spirit all it takes is a stroll through the mostly car-free streets, a coffee at a Spanish café or some tapas in a quaint little bar tucked into an alleyway. Evenings are even more evocative, as lights come on and the shops, confectionaries and bakeries emit a warm, welcoming light complete with enticing displays.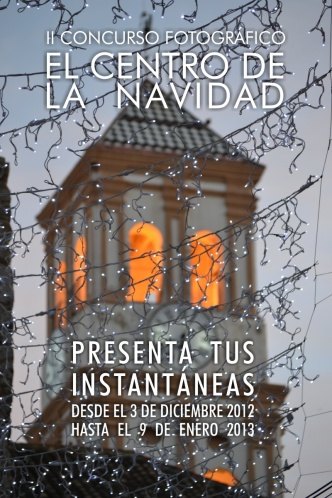 Above the streets hang beautiful Christmas lights that stretch away in the distance to create dazzling arrays of light and colour. If you can wander through all this and be untouched your name is definitely Ebenezer Scrooge! For those who don't answer to this description the Marbella Town Hall is organising a photographic competition entitled 'El Centro de la Navidad', the Centre of Christmas, now in its second edition.
Aimed at professionals, amateurs and enthusiasts alike, the competition is as much about drawing people's attention to the visual and ambient delights of Marbella's Old Town as it is about photographic excellence. The competition is divided into adult (15 years and up) and youth categories, and what the judges want to see captured are the everyday ambience and scenes of life in the old quarter during the Festive Season.
Both digital and analogue cameras can be used, and each participant is allowed to enter up to five images. Printed photos should follow the 15x20cm format and all images need to have a title, a pseudonym and be delivered in a closed envelope. Entries will be accepted up to 9th January 2013 at the offices of the Distrito Centro at number 4 Calle Salinas. Please visit the competition page for more information and the posting of results. Good luck!