Marbella's outdoor lifestyle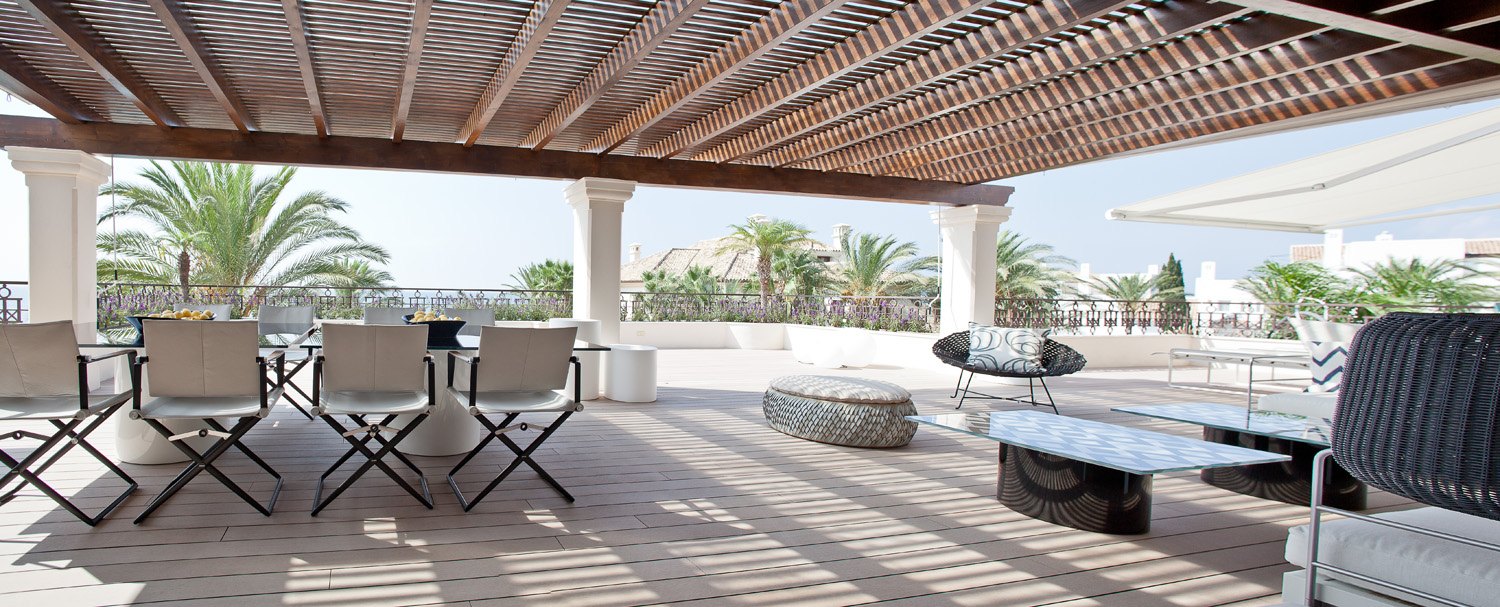 In adapting to their sunny climate the Spanish people have over the centuries developed what can rightly be called an outdoor lifestyle. In the old days it involved the 'paseo', when virtually the entire population of a town, village or city would empty out on to the streets for a wander through squares, a chat, coffee at a café or even some light flirting.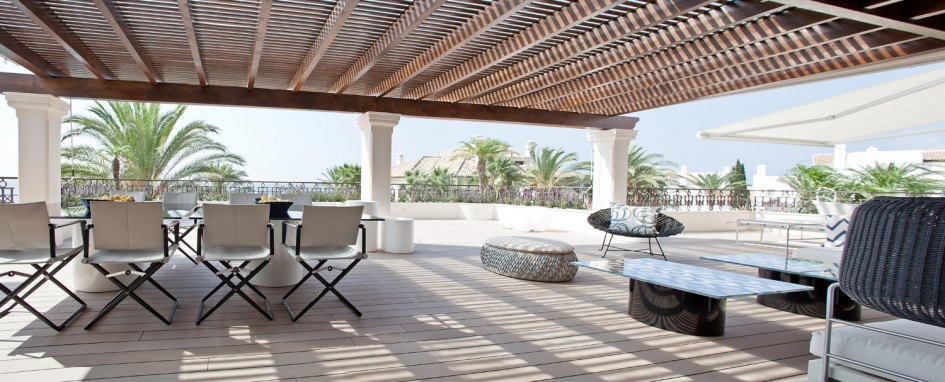 Times have moved on since then, and now people spend even more time outdoors, playing sport, soaking up the sun on the country's famous beaches, going for strolls or enjoying the fantastic café society. Nowhere is this more so than in Marbella, where Spanish traditions merge with a cosmopolitan population to produce a lifestyle shaped by the long summer season and benevolent winters.
Famous outdoor activities of the area are golf, tennis, padel tennis, outdoor dining, socialising and worshipping the sunny lifestyle at stylish beach clubs, but here you don't even have to go out to enjoy an al fresco way of life. Most properties in Marbella are designed with views, sun and outdoor pleasures in mind, and the best ones skilfully merge stylish interiors with attractive terraces, gardens and pool decks.
Homes for glamorous outdoor lifestyles
Villas in Marbella will therefore usually feature a large, elegant covered terrace where the living and dining rooms see themselves extended to outdoor lounging and dining areas where families spend a significant part of the summer months. They may even incorporate a BBQ area and sometimes space for a pool table or other recreational facilities, though in recent years these are more typically placed in attractive cabana bars.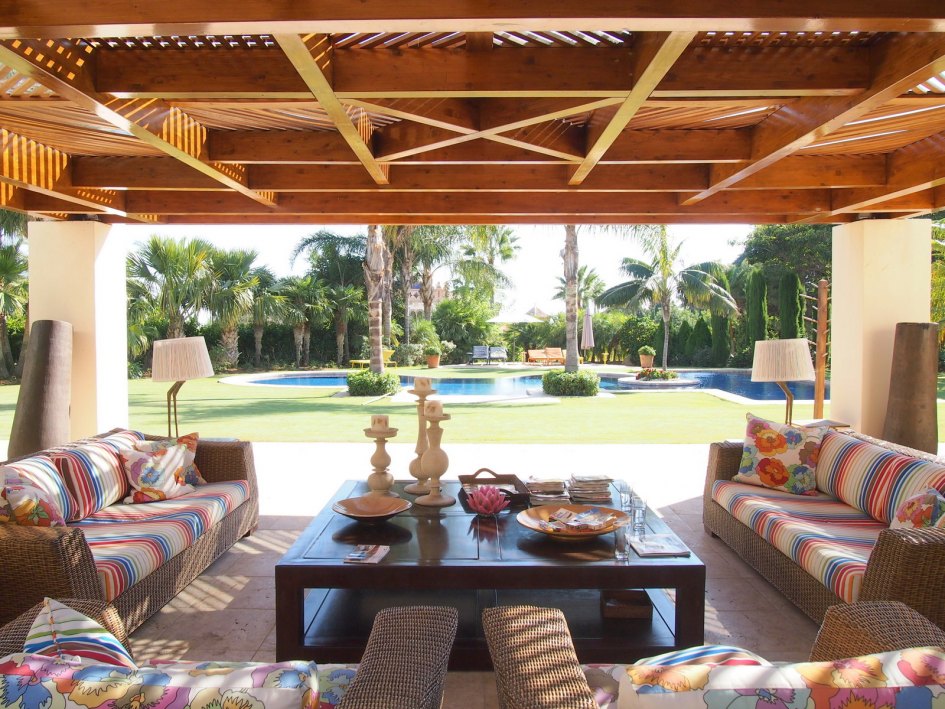 Positioned alongside or near modern infinity edge pools surrounded by attractive wooden decking, the cabana bars can feature kitchen/bars, dining and chill-out areas, changing rooms and shower rooms, flat screen televisions, audio systems and games, all adding to such possible outdoor attractions as Jacuzzis, tennis courts, putting greens, croquet lawns and even fish ponds – all with fantastic views of the Costa del Sol surroundings and the sea.
Apartments and penthouses in Marbella are naturally not outdone, having the added advantage of often spectacular vistas across the coastline and Mediterranean to Gibraltar and North Africa. The finest are designed around those views, with panoramic living rooms and main bedroom suites, large south-facing terraces and sometimes even expansive penthouse roof terraces that take in spectacular 360-degree panoramas.
In such glamorous environments you will not infrequently come across lounge and dining areas, chill-out zones, sunbathing areas, roof gardens, Jacuzzis and even swimming pools. Some will include an outdoor bar made for socialising and taking in the magnificent Costa del Sol sunsets, while others are cosy, private refuges in which to relax and regard the world around you from a very personal perspective. In their multitude of shapes, styles and orientations, the outdoor spaces of Marbella homes offer a fantastic variety of ways in which to enjoy its uniquely outdoor way of life.