Marbella Real Estate – Marbella Property Price Guidelines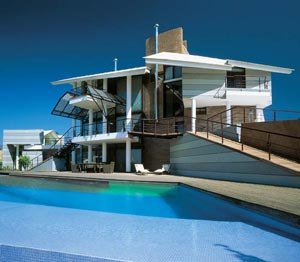 What Can You Get For Your Money in 2004
Our property portfolio starts at around 200.000+ euros. This will buy you a small 2-bedroom apartment in a well located complex in the Marbella area, or something a little bigger in more remote areas. For a three bedroom townhouse, you'll be starting at around 300.000 up to about 700.000 euros depending on qualities and address.
Detached villas can start at around 500.000 to about 1.2 million euros, and then you start to hit the higher end of the market. Entry price level for so-called important properties will vary depending on the area. As a general indication we can say that in the Marbella area 600.000 euros for a penthouse and 1.500.000 for a villa should buy you something very nice to say the least.
These prices are relative to the size of the apartment or villa, and in the case of the latter it depends mainly on the size of the land. We may have a super-deluxe apartment with 2 bedrooms, 2 bathrooms, garage, large terraces and top class facilities in one of the new upmarket developments at 500.000 euros or a well-sized superdeluxe villa in a new golf development and on a plot of 1500m2 for under 1.5 million euros.
It may be interesting to note that luxury apartments and penthouses in first class developments are by comparison more expensive than some luxury villas. A super luxury penthouse in an upmarket, beachfront development may reach a price comparable to an 800 square meter home on a 2000 square meter plot in one the most sought-after locations such as Sierra Blanca.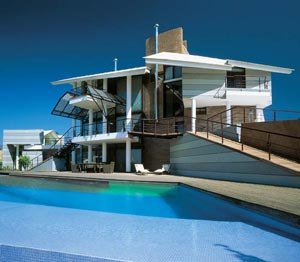 In the last 4 years the demand for luxury houses has certainly increased. Price fluctuations are very much dictated by the general status of the property market. However, we may point out that in time of "crisis" the best homes in the best locations have suffered less, as the demand for those properties is more stable. At the upper end of the market the sellers tend to be less motivated or urged to sell and therefore it is rare to see drastic drops in price. However when the demand weakens "time on the market" is longer and the discount may be greater. In other words it takes more time to sell those properties and there is more room for price adjustments if the seller is seriously interested in selling.
What Can Affect A Price
Prime location, proximity to amenities, quality of design and construction materials, excellent swimming pool, beautifully landscaped gardens and if in a development, facilities such as a gym, tennis courts, on-site management services, manned security, and views to the sea. It is worth stressing the importance of good design to satisfy a more demanding clientela. Standard materials such as Spanish marble are now used in different shapes and sizes with clever, modern design concepts.
Architects and designers advise and supervise finishes and details such as mouldings, concealed lighting, special paint, designer kitchens and bathrooms, fireplaces, quality woodwork, surround sound systems, choice of imported stones, marbles and tiles, electric fixtures, heating and air-con systems, insulation, and last but certainly not least, the new trend in "domotics" intelligent systems. None of this should be taken for granted when choosing your residence or investment. For more information call us on (0034) 952 765138.
Article published in the fourth edition of 'Costa del Sol Highlights' showcasing the finest properties in Marbella and on the Costa del Sol, Spain.