Marbella is so synonymous with golf, marinas and luxury homes that you sometimes overlook the fact that its beaches are among its main attractions. The variety of beach scenes, settings and ambiences add to the appeal, providing a beach experience for many different occasions and preferences.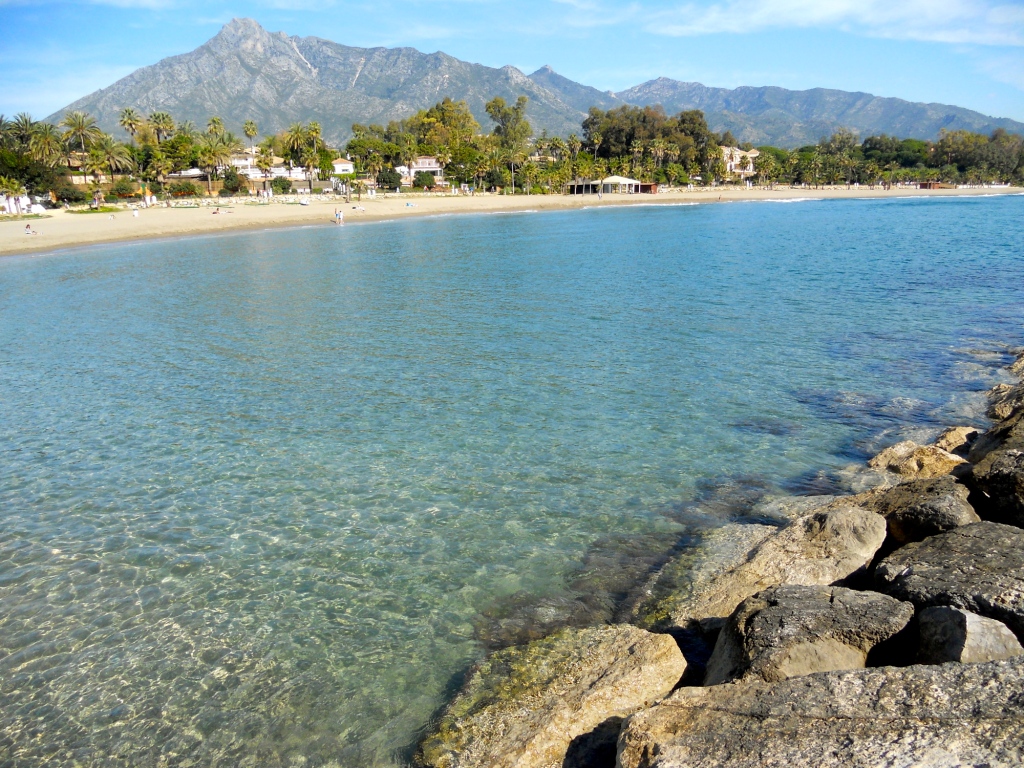 Perhaps the most exclusive of all is the Golden Mile, a stretch of beach between Puerto Banús and Marbella town that has the feel of a private beach. Though no such thing officially exists in Spain, the luxurious villas and mansions that line this peaceful stretch of coastline have the illusion of having it all to themselves.
People stroll along the beach or visit the stylish beach chiringuitos, whilst small groups sunbathe as jet skis ferry between the sand and yachts bobbing in the water. At night, the scene gradually changes and well-dressed visitors descend upon beach clubs such as Suite del Mar, part of the famous Hotel Puente Romano, for dinner, dancing and lounge-style relaxation on or near the beach. The entertainment is enlivened with fire-jugglers and other performers as you see the lights of Marbella across the bay.
A completely different atmosphere is to be found east of Marbella, where some of the best stretches of beach in the area are to be found. Known for its fine sand, good surf and majestic dunes, this area is punctuated only with the occasional beach bar or seafood restaurant, and enjoys a very fresh and natural feel.
Naturally the classic beachside experiences are to be had in Marbella and Puerto Banús themselves, where the seaside remains a focus of attention throughout the year. In Marbella, the Paseo Marítimo – or beachside promenade – draws year-round strollers, joggers, cyclists and roller-bladers. Extending along the Marbella seaside all the way to Puerto Banús and beyond, it is a coastal avenue under the palms that is close to all forms of motorised vehicles.
Ranging from quite touristy to rather exclusive, this part of Marbella enjoys an open and relaxed atmosphere with the beach and sea on one side, and a long line of restaurants, cafés, bars, shops, boutiques, ice cream parlours, resort hotels and also parks on the other. Those in the know go to the area near the marina, which besides quayside lounge bars, cafés, bistros and nightlife venues also features a very stylish and panoramic restaurant belonging to the Marbella yacht club itself.
The fact that these are just three among a long list of diverse beach experiences is an indication of the many options available to sunbathers, strollers and lovers of water sports and beachside socialising.