The Paradox of Property Paradigms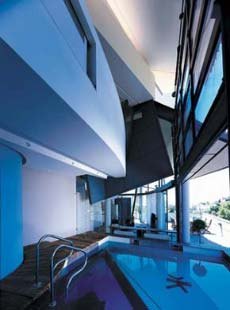 People are really beginning to exemplify the new Centurion you know, we're starting to look the part. At the turn of the century we all thought we could envision how 2000 years on Planet Earth ought to look, but Leia from Star Wars didn't exactly bear a resemblance to a terrestrial princess, and cyber-space felt as far-fetched as Hal in Space Odyssey. Nowadays the 20th Century is definitely a thing of the past, at least in Marbella.

Digital technology has taken the place of chemical know-how, mobile phones take your picture, gas pumps talk back at you and last but not least, the demand for hi-tech intelligence has taken the place of live-in staff!
No question about it. We're moving on... Or are we? The fact is that we now invest huge sums of money in remote control gadgets that allow us to set the ambiance in our homes from far away, depending on our mood or the weather, we communicate with our loved ones on the other side of the world via internet, and we turn out succulent microwave dishes in a flash. But, do these paradigms really make life better?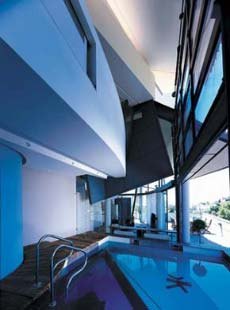 Some of the most incredible homes in the world are found in Marbella. Standards of quality are constantly being raised to satisfy a more demanding, sophisticated and well-travelled clientele. The extra special features of their homes have to be over and above the indispensable qualities sought-after in more reasonable (albeit prime) properties.
Apart from excellent location, proximity to amenities, quality of design and construction, first-rate building materials and, if in a development, shared facilities such as tennis, gyms, health spas, security and management services, standard elements of construction have risen to include: good insulation, under-floor heating, air conditioning, good aluminium and wood frames, heated swimming pools, alarm systems and double glazing. Now that these have become the norm in mid-market construction, elite standards are having to be pushed up as well. In other words, homes in this category have to be both luxurious and 'intelligent'.
To achieve this, top-of-the-market builders and promoters must employ the best architects, interior designers and landscapers available, who work together from the inception of a project to ensure a home is well-designed and built to superior standards with an array of modern installations and services. Nowadays, not only ovens and irrigation systems can be programmed to work in our absence but we can also open shutters, curtains, set the alarm, regulate the heating and even turn on the hi-fi from afar. Luxury and technology walk hand in hand. "Domotics" is the new jargon in real estate for these magic intelligent systems.
My next step would be to give you some fine examples of "intelligent" properties I have on my books! As a matter of fact, I have many in mind, but I might prefer to offer a discriminating client something quite different.
A residence that is absolutely beautiful, but that doesn't even have air-conditioning, let alone modern technological innovations! Come to think of it, it was built over 15 years ago and has never been refurbished. It's a spacious, secluded, colonial-style home characterised by its simplicity! What it does have is magnificent architecture and masterful utilization of space. Most rooms are interconnected generating a cool breeze throughout the residence. There is heating under the beautiful terracotta floors and other unique, hand crafted materials of the finest quality in the bathrooms and kitchen.
High ceilings and arched glass and wooden doors open to vine-covered terraces. There is a typical Andalusian dining terrace with pebbled flooring and a fountain where a long table seats twenty people. Access is down an unpaved gravel lane bordered with old trees. The property is surrounded by a gently sloping green, with wild islands of vegetation, and the entire residence is enclosed in a wall of wilderness. Its unpretentious, rustic style does not forsake space or height, and its romantic corners arouse inspiration. It is located on an irreplaceable plot of two acres on a golf course, though completely sheltered from the curious, and close to prime beaches. It radiates a lifestyle of leisure, tradition and refinement, ideal for somebody seeking utter privacy and tranquillity. ...And it's a contradiction of everything I have said so far!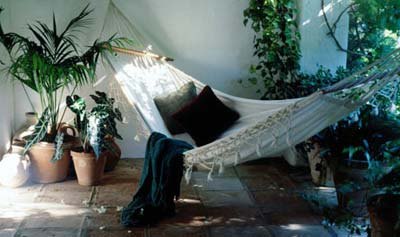 All of these virtues cannot be replaced by technology, but they certainly can be enhanced by it! Perhaps a real sign of refinement is not needing any of the up-to-the-minute paraphernalia the market has to offer. Simplicity is often more expensive than one would expect, and it provides a rare commodity: time and space to think! Better yet, tomorrow's perfect home will salvage past sophistication, and combine it with today's technological luxuries.
Article published in the fourth edition of 'Costa del Sol Highlights' showcasing the finest properties in Marbella and on the Costa del Sol, Spain.