Zagaleta Villa made for the ultimate lifestyle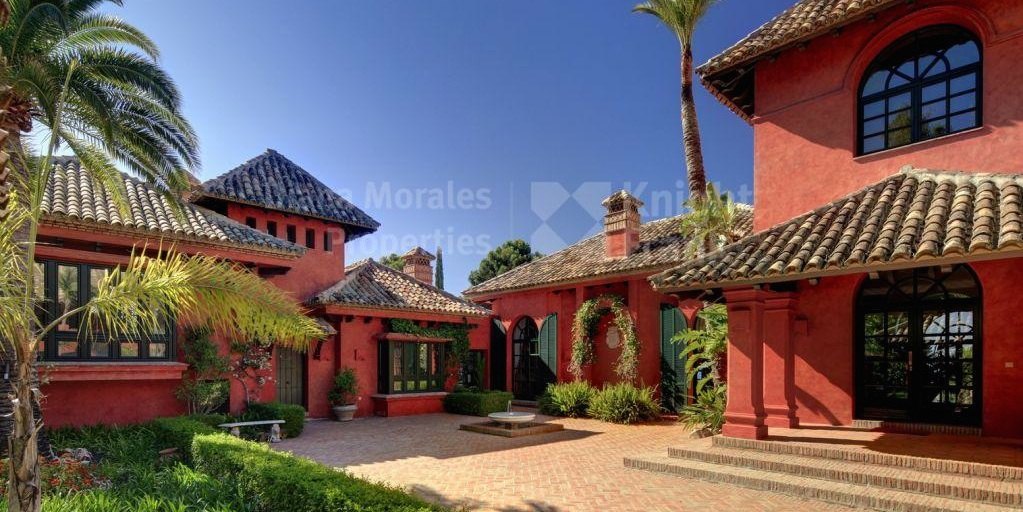 The setting
From its slightly elevated position on the pine-covered slopes of the La Zagaleta estate, this stylish villa looks south towards an open expanse of Mediterranean Sea, taking in views across Marbella's coastal region along the way.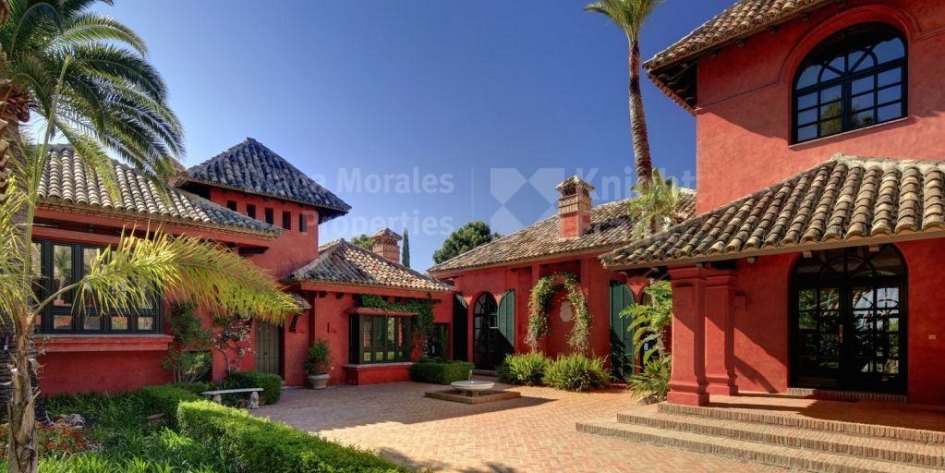 Here, ensconced within open nature the property finds itself embraced by lush greenery, sharing a beautiful valley with just a small number of other villas. "It offers the optimal combination of peace, privacy and security without being isolated or devoid of a sense of community," says the owner, who chose this spot for its open window on natural splendour.
Together, the properties in this valley occupy the prime spot in La Zagaleta, endowed not just with scenic beauty but also with what can be considered the ideal orientation and views to be had in thus exclusive country estate. "That is why this part of La Zagaleta was the first to be chosen by homeowners." In spite of this his is not an old villa, nor even a recently refurbished one, but instead represents a rare combination of top location and contemporary home.
The villa
A private road leads up a gentle slope towards a cobblestone forecourt that fronts a spacious garage. From here the low-slung geometry of the villa looms up appealingly among intense greenery and Marbella's deep blue skies. The rich terracotta tone of the house blends in well, and the villa's famous architect has succeeded in producing a complimentary vivacity of hues.
It is a vivaciousness that contrasts with the sense of peace and tranquillity as you step into a spacious courtyard ringed by the main house and its guest wing. In this serene setting the play of water from a fountain adds to the ambience as you step into an elegant hallway that leads to the living areas and private quarters. From here, stairs lead up to a delightful room with magnificent views over the surrounding valley and the sea. Currently used as an office, it is suited to a variety of uses, including reading room, studio, gym or games room.
Just below is a large private suite with its own garden access and terrace from which a different perspective of the stunning vistas is to be had. A suite in the true sense, it incorporates a large dressing area, an opulent marble bathroom and a bedroom with doors that open on to a stylish private living room complete with cosy fireplace.
The spacious living area has tall vaulted ceilings and looks out over a manicured garden whose lawn slopes down gently to the swimming pool amid flowering plants. From this spot, surrounded by intense greenery, the views across the verdant valley are arguably the best of all, creating a privileged setting in which to relax or entertain. The covered terrace that flows along the facia of the living room also extends to the dining area, where its elegant outdoor lounge becomes an al fresco dining venue within the shade and fragrance of trees.
The formal dining room, which links the lounge to the state-of-the-art German kitchen, is equally endowed with views that form an imposing backdrop to the elegant interior. Beyond the kitchen is a professional laundry that links up with the garage, none of which are without natural light. This is also true of the guest wing that forms a large independent living area in its own right, complete with two separate apartments with luxury marble bathrooms, spacious bedrooms and terraces of their own. The apartments also share a tastefully appointed living area and kitchen, completing a property made not just to impress and enjoy in total comfort, but set within a beautiful, panoramic spot close to all of Marbella's amenities that offers the ultimate in quality of life.