EREN, the European luxury property agents' network holds its bi-annual meeting at Porto Cervo, Sardinia

Once again, the European Real Estate Network - EREN - of which Diana Morales Properties is a founding member and exclusive representative for the Costa del Sol, celebrated its bi-annual meeting in the beautiful region of Costa Esmeralda, Sardinia during the 21, 22, and 23 of May.

Continuing with the agenda that was outlined in the previous meeting in Estoril Portugal, in October 2009, the new EREN web site www.europeanrealestate.org was presented, with changes that make property searches within Europe more easy, as well as a more attractive visual presentation and improvement in the web's navigation.
EREN members agreed to new initiatives with regards to the incorporation of new members into the network, chosen among several agencies because of their dedication to luxury real estate and highly professional services.
EREN will continue to increase and improve the services it provides to its member agencies which includes being part of the luxury magazine Villae International and of marketing programmes as well as presenting their properties through other EREN members, all of them, leading agents in their respective regions. For EREN buyers, this facilitates access to a wide selection and variety of properties and for sellers it offers the possibility of marketing their properties in a larger number of countries and therefore reach a higher number of possible buyers.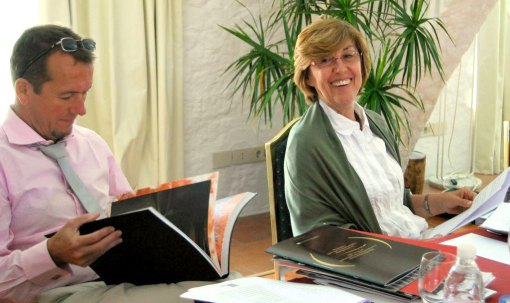 Participant agents informed on their respective markets. Diana Morales mentioned her Marbella Real Estate Market Report, which is produced every year and underlined the excellent property opportunities to be had in the Marbella area.
European Real Estate Network (EREN), was created in 2005 by 20 prestigious real estate firms, (including Diana Morales) as a response to the need of establishing a pan-European network of agencies with same working ethics and which would allow us to access European markets which we would not have access to otherwise. It is now made up of members from Spain, Italy, France, Portugal, Denmark, Switzerland, Austria, Holland and Greece.