Marbella has a new touristic website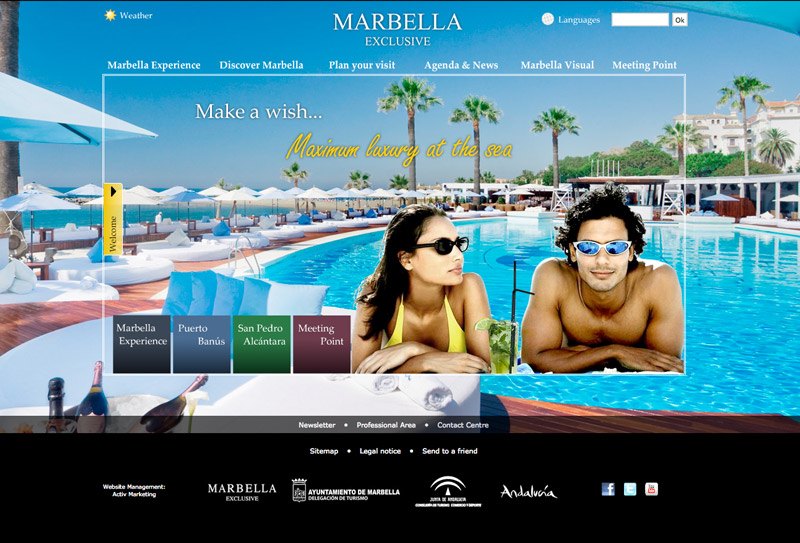 According to council member and head of Tourism Department, Jose Luis Hernandez, in the presentation of the new website that took place in the Hotel Don Carlos, the aim of the site is to help any tourist or visitor to plan his/her holidays beforehand and learn about the diverse tourist offer that the municipality and the region have. The new web with  great visual and interactive impact will be an excellent tool to present the social, cultural, sports and leisure activities and it will also facilitate the search and booking of hotel rooms, golf courses and other services.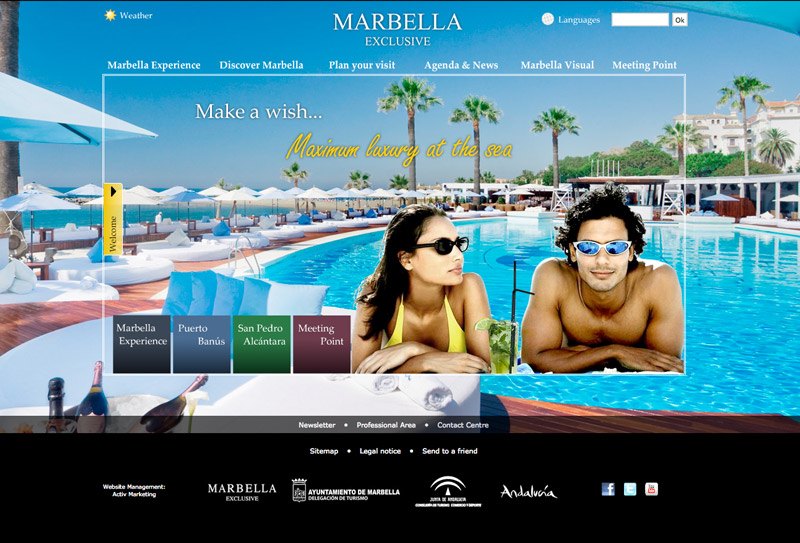 Initially about 3,000 companies will be listed in the new website www.marbellaexclusive.com that has just been launched by the Marbella Townhall. "It opens a window to the world", according to the words of Mayoress Muñoz, and "it allows the user to have first hand knowledge of places of interest and touristic attractions  within the municipality". The new Web is organized in 15 categories that include hotels, golf courses, health, culture, gastronomy, nature, beaches, and transport and communication among others. It is estimated that  the it will receive between 300,000 and 400,000 annual visits and that it will  increase the business potential and scope of companies in the municipality.
Numerous photos of great quality feature landscapes,  historical buildings and monuments, the old town (casco antiguo), fairs and festivities among which the exceptional photos of Marbella Easter celebration stand out.