CHRISTIE'S sales soar in Dubai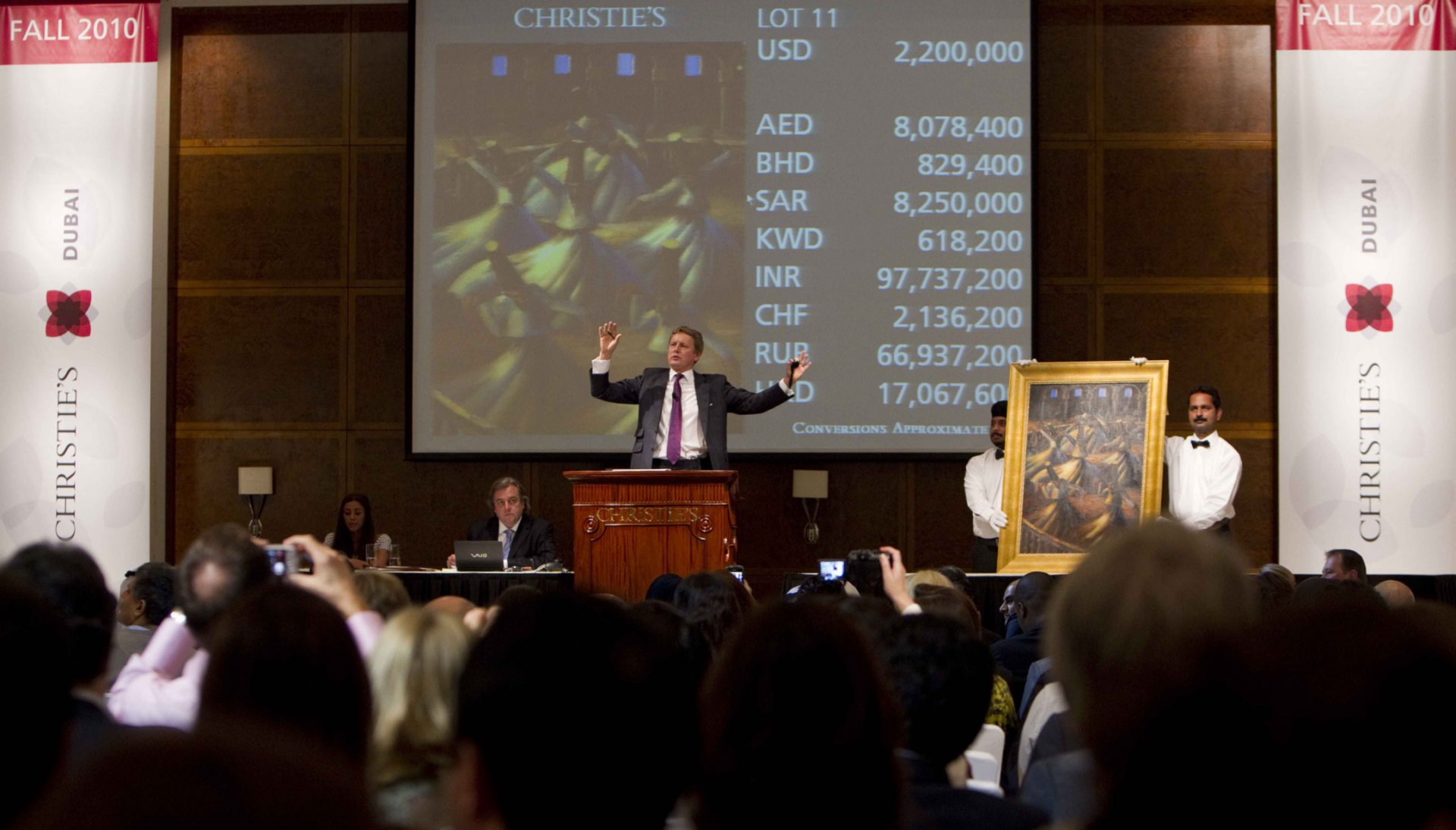 CHRISTIE'S, achieves a record year in its Dubai sales of contemporary Middle Eastern Art.
Dubai, night of the 27th October – Christie's, the world's leading art business, and mother company of Christie's Great Estates of which Diana Morales Properties is the exclusive affiliate for the Costa del Sol, announced that the night of the 27th October, the sale of International Modern and Contemporary Art in Dubai made $14,043,000, more than doubling the pre-sale estimate of $6.7 million and confirming Christie's market leadership in the region.
Jussi Pylkkänen, President of Christie's Middle East and Europe, said: "A packed saleroom, a team of 20 Christie's staff manning the telephones and internet bidding from around the world, helped to make tonight's auction both successful and hugely memorable. The sale achieved $7.3 million over our pre-sale expectations and saw record numbers of clients registering to bid, with nearly 200 registrants from 23 countries.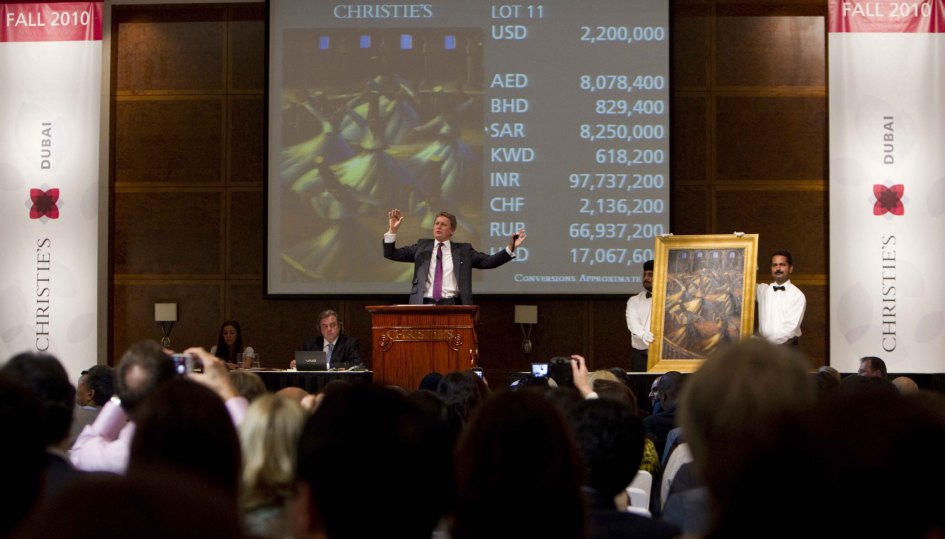 The evening's highlight was the sale of masterpieces of Egyptian art collected by one of the greatest patrons of Middle Eastern art, Dr. Mohammed Said Farsi, which achieved $6,731,750. The Whirling Dervishes, 1929, a spectacular early work by Mahmoud Said sold for $2,546,500, making it the most expensive Middle Eastern painting ever sold, against a pre-sale estimate of $300,000 to $400,000.  Pylkkänen says "We were delighted to see Mahmoud Said's Whirling Dervishes sell for a world record ... Following the trend of the Frieze art sales in London two weeks ago, tonight's auction here in Dubai had a tremendous spring in its step." 
The work surpassed the recently established world auction record for the artist by $100,000 (previous record: Christies Dubai, April 2010 for Les Chadoufs at $2.4 million). The final part of the Farsi collection to come to auction, a group of 40 works by Egyptian artists, will be offered at Christie's in Paris on 9 November, 2010. The sale concludes a record year for Christie's in contemporary Middle Eastern art, with an increase of 117 percent over 2009. 
The close ties between Christie's and its real estate division Christie's Great Estates, of which Diana Morales Properties is the exclusive affiliate for the Costa del Sol area, allow us to offer our clients the services offered by Christie's, among which you can find collection management, valuations and heritage and taxation services for works of Art and collections. Additionally we are able reach Christie's clients through the Christie's Great Estates Bespoke Marketing Programme, a tailor-made marketing programme available to unique properties. Please contact us should you require more information on the Christie's services for your works of Art or on the Christie's Great Estates' Bespoke Marketing Programme. To read more about Christie's latest announcements please visit their web site at www.christies.com