Marbella to rival Puerto Banús and Monaco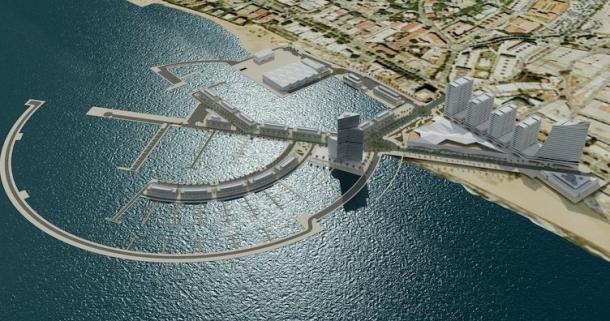 Marbella's long-held dream of having its own glamorous marina looks set to be realised. What's more, after many years in which the vision of oceangoing cruise liners parked off a Marbella beach seemed destined to remain a mirage, they are very much part of the new package.
A big boost
Negotiations had been going on for months, but this week the Marbella Town Hall and Regional Andalusian Government announced the project had taken a decisive step forwards with the awarding of the 40-year concession on the port to a consortium led by Nasir Bin Abdullah & Sons. The proposal of Qatari sheikh Abdullah Ben Nasser Al-Thani, who is also the owner of Málaga FC football club, beat a local consortium largely because it could offer more solid economic guarantees, not least of which is the fact that his proposal is self-financed.
Though the Junta de Andalucía speaks of an investment of €84 million whilst sources at the sheikh's consortium indicate a total sum of over €400 million, it is clear that the redevelopment of the small La Bajadilla harbour on the eastside of Marbella into what is intended to become "the best private port in the Mediterranean" will benefit Marbella tremendously.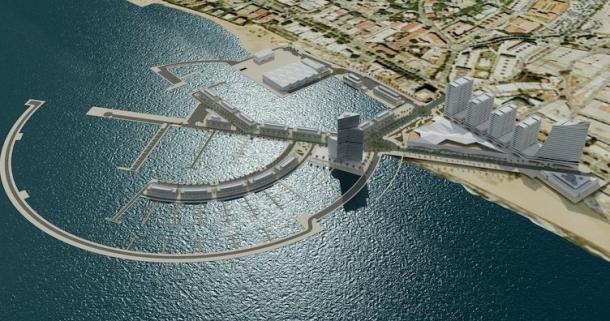 Cruise ships
Essentially the plan involves a 200-metre long central pier surrounded and protected by a circular dyke with a circumference of 911 metres. The new port will feature a total of 1220 moorings, as well as harbouring several cruise ships at a time. On the 155,000 square metres of land created there will arise a shopping centre, a luxury hotel and an underground car park with a capacity of 450 places. An updated version of the existing fishing port, meanwhile, will also be incorporated within the new complex.
More than simply amplifying the capacity of the existing yacht harbour and adding an important docking and disembarkation point for cruise ship visitors, Marbella's new port will also become a point of attraction in itself, rivalling Puerto Banús and announcing its arrival among such Mediterranean classics such as Monaco and Porto Cervo.
The definitive project plans will have to be submitted within the next six months, and once begun construction is expected to take four years. Though it may take five years or more for the new port become operational, the development project will in itself provide a very valuable boost to employment and business in the area. As it is located on the eastern side of the town it is likely to have a minimal impact on existing tourism, and is likely to herald the further redevelopment of the eastern seaboard of Marbella, along with its industrial estate.
A great opportunity
The new port will create new facilities and bring new visitors to Marbella, but the impact will extend far beyond this alone. Many see it as the catalyst for the next stage in Marbella's development; one in which the town itself, and in particular its sea fronting areas, will be redeveloped, rejuvenated and given a boost. It is evidence of the evolution of Marbella into a mature resort town, but also an exciting opportunity to update, upgrade and create a very clear identity for the future.