Marbella Modern Villas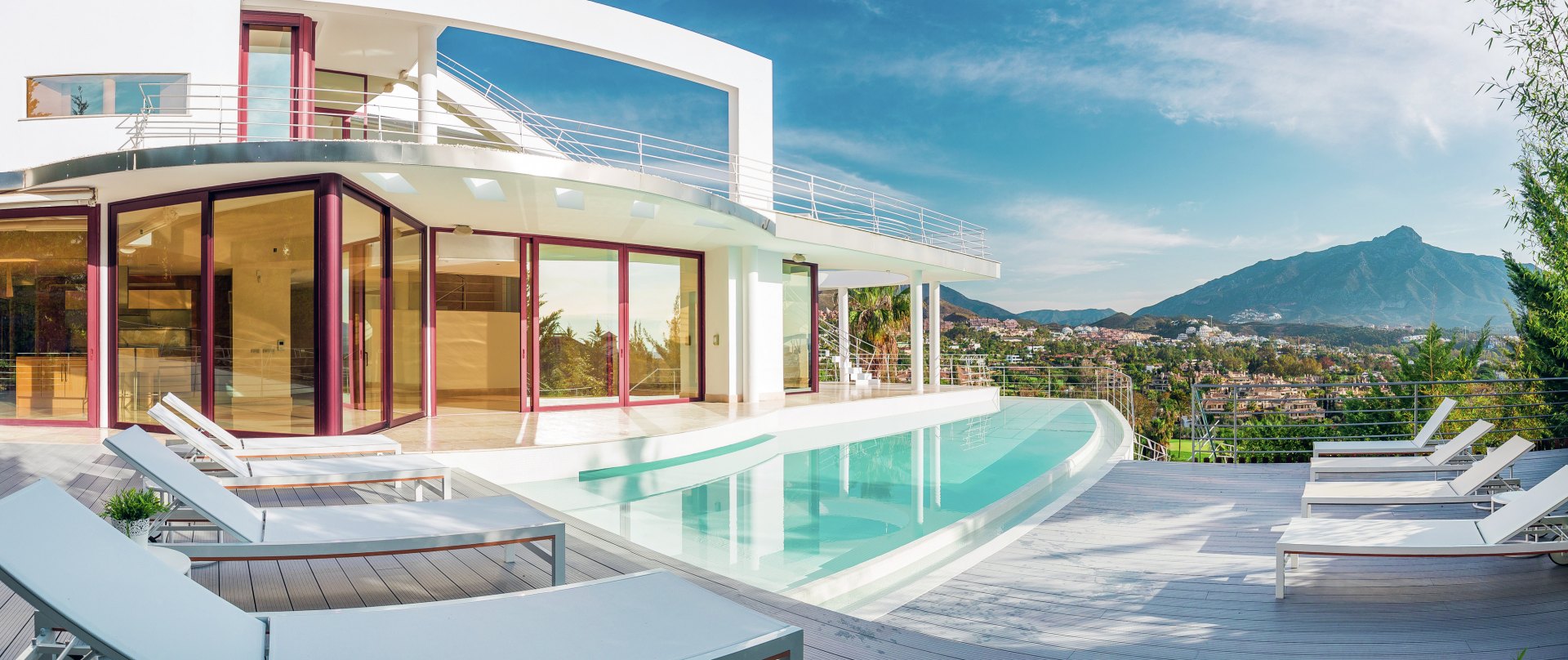 Essentially, Marbella's style is an amalgam of ancient, modern, local and indeed international influences, and in this it is of course no different from other parts of the world. In an area defined by a benevolent climate, the prevailing style is above all shaped by the enjoyment of a lifestyle that brings the outdoors in and makes outdoor areas as stylish and comfortable as possible. As the demand for modern and even very avant-garde homes increases, the look and shape of villas in the area is once again becoming increasingly individualistic and bespoke.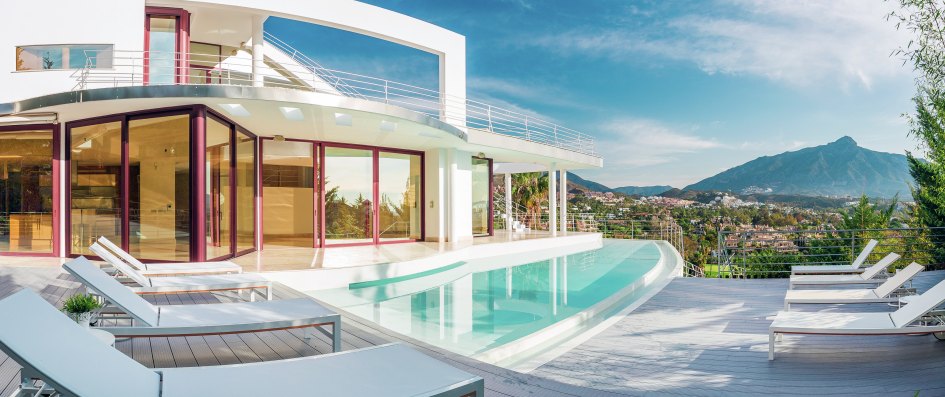 The emphasis on technology and the challenge to meet eco- friendly goals is creating a new kind of architecture and the movement back towards sleek white homes with large window frontage and irregular forms is creating exteriors that finally match the cool designer kitchens, bathrooms and living spaces of the interior realm.
We are delighted to offer you below a selection of modern villas for sale in Marbella.
Please do not hesitate to contact us for further information or to arrange a viewing.