When it was 'discovered' as an idyllic spot on the European map back in the 1950s, and subsequently became the darling of well-to-do visitors from around the world, Marbella was little more than a humble fishing village on Spain's southern Mediterranean coast. The good fortune of being located in a particularly attractive part of this sunny coastline has gradually transformed Marbella into the lively modern resort town it is today.
Now above all famous for its glamorous port: Puerto Banús, its luxury resort hotels, exclusive suburban areas and the finest concentrations of golf courses in the world, Marbella has also become a centre for spa retreats and first class shopping, with wellness centres and luxury brands in evidence everywhere. The town's centre is lined with leafy avenues, modern architecture and an impressive array of shops, restaurants and cafés, with luxurious residential areas fanning outwards into the hills, where villas front golf courses in private country club estates.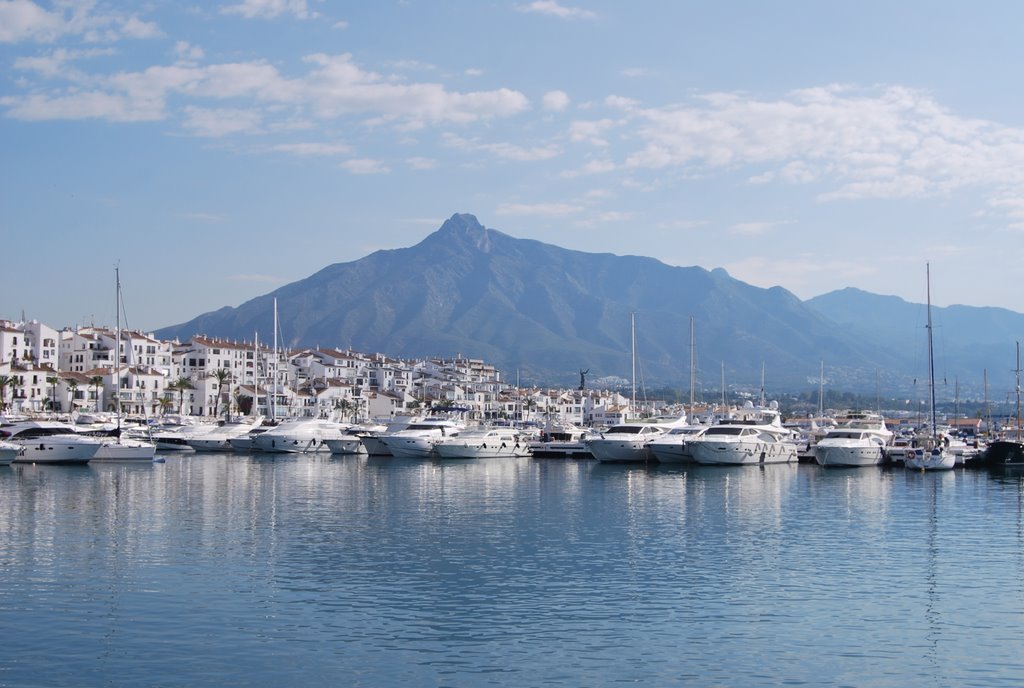 It is here that residents play golf, go off to work, attend fitness classes or take their children to international colleges. The community is a year-round one, but it is in summer that activity reaches a peak and the place buzzes with a lively beach scene, trendy outdoor and indoor nightclubs, gourmet restaurants and even international concerts and tennis competitions.
In spite of all the changes that have shaped this modern Marbella there remains a strong link to the Andalusian roots of this place; not just in the annual feria festivities, the flamenco scene and traditions such as bullfighting, but also in the charming old town quarter, where the traditional spirit of southern Spain still lingers.
'Old' Marbella
Tucked away behind modern buildings that face the main street you could easily miss Marbella's old town, but to do so would deprive you of the chance to discover another side to this famous town. Indeed, the atmosphere among the quaint old white-plastered houses that line a labyrinth of spotless pedestrian alleyways and intimate little squares sums up the classic charm of this part of Spain. Sleepy and gentle by day, this tight-knit district of attractive shops, cafés and bistros becomes a jovial, lively place on summer nights, when locals and visitors fill the restaurants and stylish little bars of the area.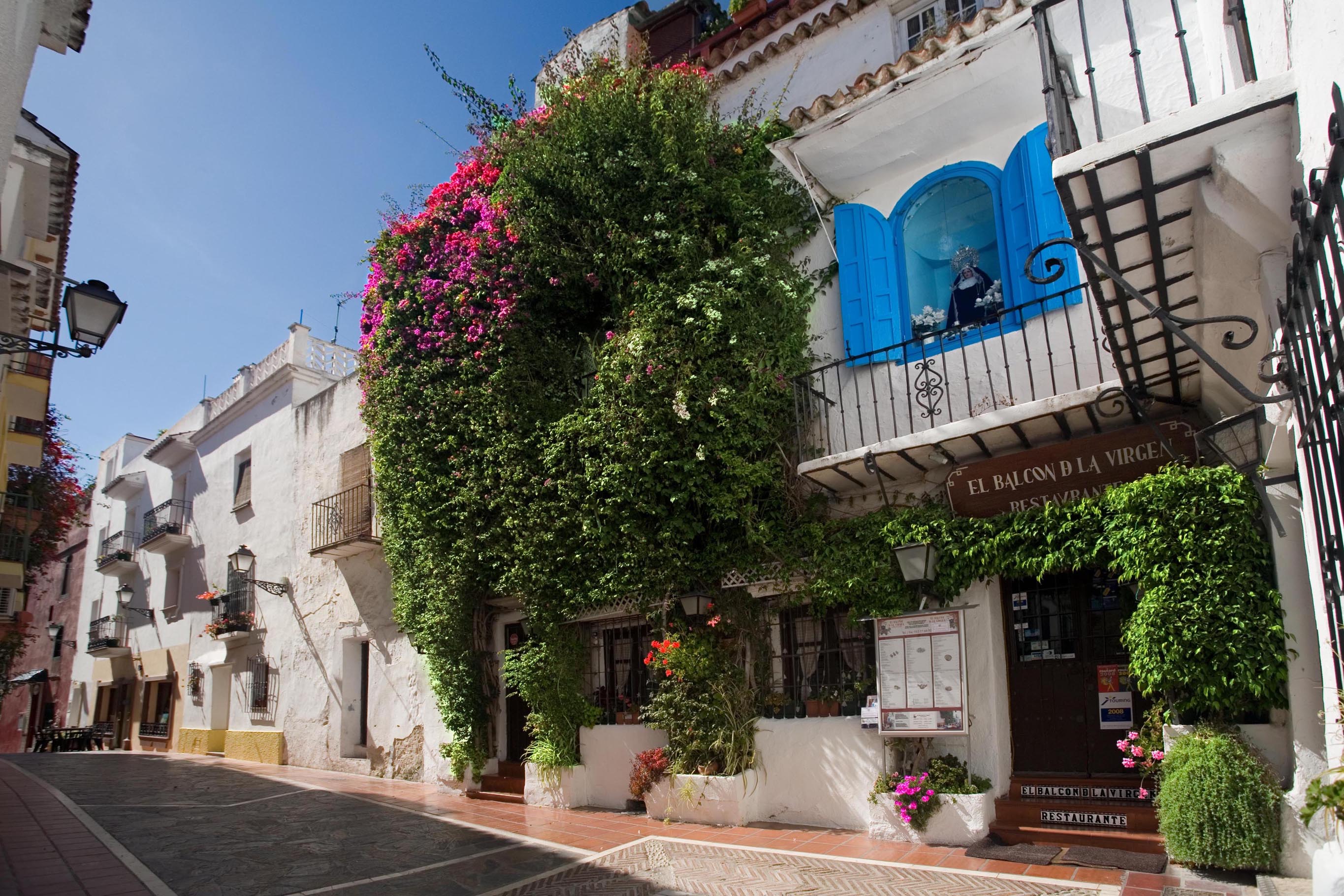 Not as rowdy as other nightspots, it balances fun and decorum rather well – a place suited more to a sociable night out than hardcore club-goers. Some like the atmosphere so much they have bought and refurbished old houses here, a touch of gentrification that has been added to by elegant shops and boutique hotels, but at its heart this remains a truly Andalusian area, where the smells of cooking intertwine with neighbours chatting, and many an old house finds itself propped up against a centuries old church or ancient town wall. This is a part of Marbella not to be missed.