Puerto Banús
The guide written by experts for those looking to buy prime property or invest in Puerto Banús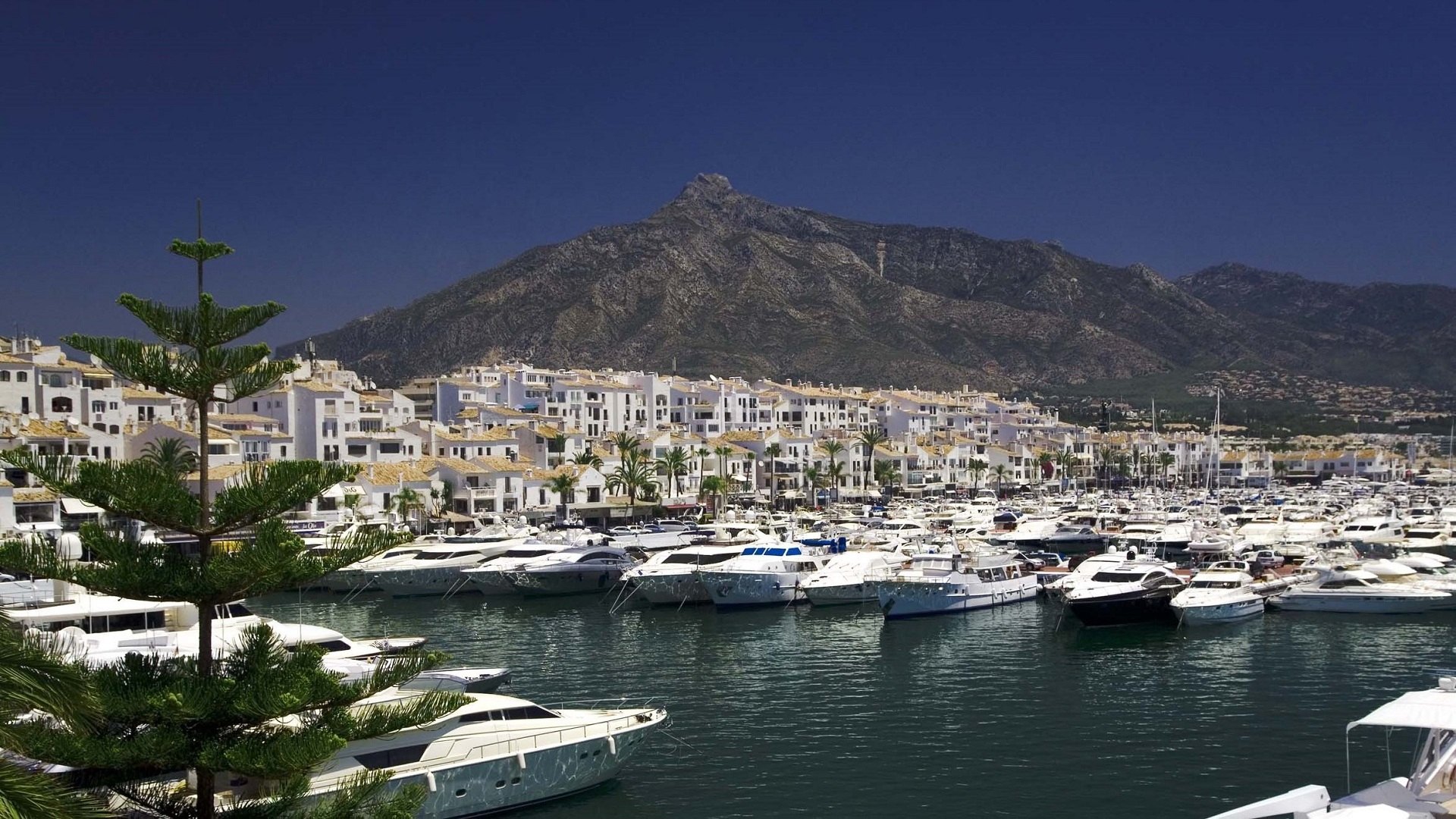 Puerto Banús, International appeal
Puerto José Banús, more commonly known as Puerto Banús, is a marina located in the area of Nueva Andalucía, 6,5 kilometres west of Marbella town and connected to it by the equally famous Golden Mile. Puerto Banús features a Mediterranean style 'village' surrounding a yacht harbour dominated by luxurious boats and floating palaces.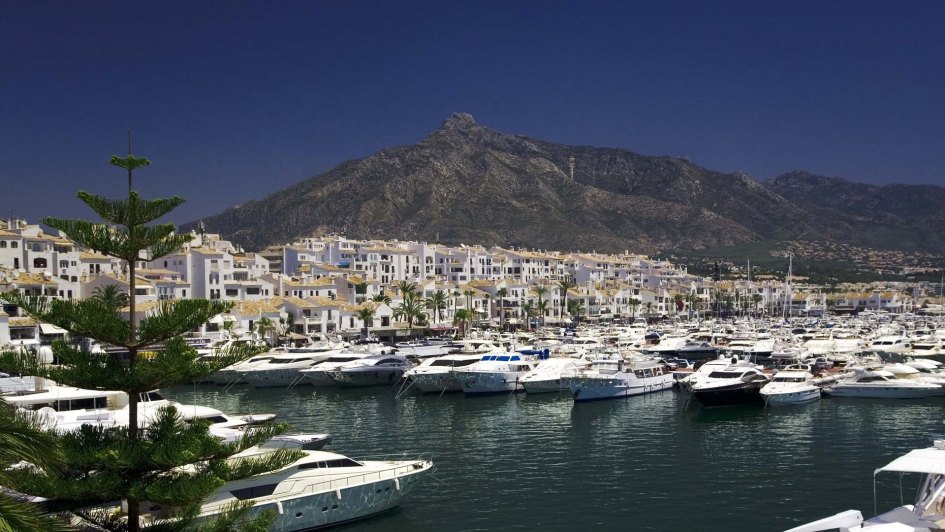 It was built in May 1970 by José Banús, a prominent property developer in Madrid who led the project of the marina that would take his name, and contracted the Swiss architect Noldi Schreck and his young Mexican assistant Marcos Sáinz to create the iconic design. It has since become one of the largest entertainment centres in the Costa del Sol, with 5 million annual visitors, and is popular with international celebrities. Developed around a coastal village in the Mediterranean architectural style, Puerto Banús contains high-end shopping malls, restaurants and bars around the marina.
Here you will find trendy eateries, cafés and nightclubs, as well as luxury restaurants and top designer outlets by prestigious brands such as Gucci, Dior, Versace, Loewe, Carolina Herrera, Valentino, Jimmy Choo, Louis Vuitton, Hermès, Dolce & Gabbana and Bvlgari.
Set back from here, surrounding the Antonio Banderas Square, are more luxurious apartment complexes, shops, restaurants and malls, including the excellent El Corte Inglés department store where you will find everything you need under one roof.
Ever since it first opened in May 1970, the glamorous marina complex of Puerto Banús has had a special place in people's minds and imaginations. This began with the opening ceremony itself, an elegant affair where 1,700 guests including the likes of the Aga Khan, Roman Polanski, royalty, aristocracy, film stars and Prince Rainier and Princess Grace of Monaco were entertained by Julio Iglesias and served a gastronomic feast on the shores of the Mediterranean.
A series of very exclusive residential complexes flank this central part of Puerto Banús, with some of the very best located in the area just west of the marina.
Among them are Playas del Duque, Malibu, Ventura del Mar, Oasis de Banus, Los Granados, Laguna de Banus and Gray D'Albion where residents enjoy sumptuous luxury and style in a prime beachfront location. Properties in Puerto Banus enjoy gated communities with security and often concierge service, gorgeous private gardens with swimming pools, and in many cases also gym and spa facilities.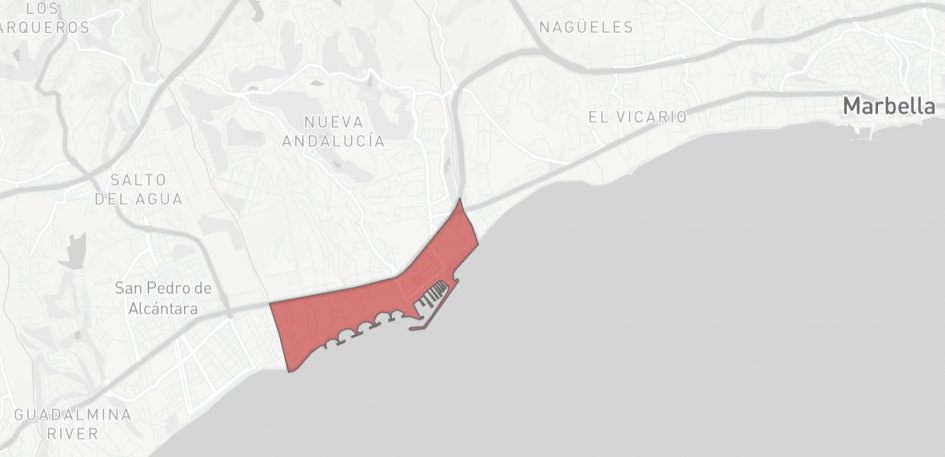 Puerto Banus boasts a property style and location that is ideal for those who enjoy a fast-paced, glamorous holiday home close to all amenities, and also those who like to be close to the action year-round.
Puerto Banús: Frequently asked questions
Dealing with buyers and sellers of property in Puerto Banús for so many years has allowed our team to absorb a vast amount of information and knowledge about the Behanavis area. This is just a selection of the common questions we receive. Please if you have any questions or issues relating to the Puerto Banús area or the Puerto Banús property market, please do not hesitate to get in touch and we will be happy to update this guide for future reference
What is Puerto Banus?
Puerto Banus is a Mediterranean style 'village' surrounding an exclusive sailing and leisure port, which is what it is most famous for.
What is there to do in Puerto Banus?
Puerto Banus offers a really lovely setting for a stroll along the marina to look at the spectacular yachts and the parked supercars. The marina is lined with international luxury designer boutiques as well as fine dining, and coffee shops/bars. Walk along the marina towards the west towards the lighthouse and you can enjoy the stunning view of the whole marina against the backdrop of the La Concha Mountain, one of Marbella's most iconic postcard views. While not strictly within Puerto Banus, just up the road north of Puerto Banus is the bullring and Centro Plaza, a small commercial centre with a variety of coffee shops and restaurants and which hosts a vibrant market on Saturdays. Here you can find all sorts of products, from clothes, to rugs, fruits and vegetables, flowers, antiques, souvenirs within a busy atmosphere. A nice plan for Saturday mornings is to visit the market and then walk down to Puerto Banus for lunch and a stroll along the marina.
Located within the Antonio Banderas square is a small children's amusement park with jumping beds, inflatable castle, ball park, merry-go-round and arcade. It is open all year and is a fun activity for children.
How much does it cost to get into Puerto Banus?
There is no fee to get into Puerto Banus, so the cost is limited to parking, as there are limited parking spaces in the area surrounding the marina or the large central square behind it. To access the Marina itself, through barriers, you need an access card which is given to property owners and businesses located within.
Are there any beaches in Puerto Banus?
Yes, on either side of the yachting marina there are beaches, to the east there is Playa Puerto Banus which is lined by beach restaurants known as chiringuitos as well as offering water sport activities. On the other side of Puerto Banus is Playa Nueva Andalucia, home to the world-famous 9,000 square metre Ocean Club.
What shops can I find in Puerto Banus?
Puerto Banus is known for its top designer boutiques by prestigious brands such as Gucci, Dior, Carolina Herrera, Ralph Lauren, Versace, Valentino, Loewe, Dolce & Gabbana, Hermès, Jimmy Choo, Louis Vuitton, Michael Kors and Bvlgari among many others, which line the small streets around the marina. Set back from here, surrounding Antonio Banderas Square, is the excellent El Corte Inglés department store where you will find everything you need under one roof and Marina Banus with brands like Zara, Calzedonia, H&M, Massimo Dutti, Oysho, Women´secret, Princess London, Pinto Paris and Parfois.
Is there a casino in Puerto Banus?
The Casino Marbella is located under the H10 Andalucia Plaza Hotel just a 5-minute taxi ride from Puerto Banus. Aside from the slot machines you can play poker, Black Jack, or try your luck at the American Roulette.
What amenities are available in Puerto Banus?
Within a ten-minute radius from Puente Banus includes most of the services and amenities you could wish for, including shopping, restaurants, golf courses, water sports, fitness & healthcare, yacht charter, supercars and luxury vehicles rental, international schools, etc.
What healthcare facilities are available in Puerto Banus?
All the modern healthcare facilities of Marbella are very close to Puerto Banus. The Costa del Sol hospital (public hospital) is located 10-20 minutes by car depending on time of day and year. The Ochoa Clinic, Quiron Hospital and Clínica Premium in Marbella centre are also at about the same driving time, maybe a few more minutes if the traffic is heavy in the city centre. Within the area of Puerto Banus itself is the Orpea Nursing Home & Serviced Apartments as well as the headquarters of Helicopteros Sanitarios, a well known home doctor medical service. HC Marbella International Hospital is 1,5 km from Puerto Banús.
Is Puerto Banus suitable for families?
Whilst it is true that Puerto Banus itself is better known as being a popular nightlife venue, many of the building complexes and urbanisations either side of the marina are not only safe and secure, but are perfect for families due to the lush gardens and communal pools, and childrens playgrounds, exceptional location and ease of access to the many private schools and services within easy reach.
Are there any good restaurants in Puerto Banus?
In the area around the marina as well as the large square behind it (Plaza Antonio Banderas) there is a plethora of trendy eateries, cafés and nightclubs, as well as luxury restaurants offering cuisines from all over the world. The most well known restaurants within the Marina are Pizzería Picasso, Los Bandidos, La Pappardella or Don Leone, considered Puerto Banus classics. Inimitable, La Bocana, Meksian, La Habana Lounge and Pasta Factory are the top 5 restaurants on Tripadvisor.
Where are the nearest golf courses in Puerto Banus?
Just above Puerto Banus, in Nueva Andalucia is Marbella's so-called Golf Valley comprising Real Club de Golf Las Brisas, Los Naranjos and Aloha Golf Club. Santa Clara Golf, Marbella Golf & Country Club, Santa María Golf and Río Real Golf are located east of Marbella. Real Club de Golf Guadalmina, La Quinta Golf, Flamingos Golf, Atalaya Golf & Country Club, El Paraíso and Finca Cortesín are in the west side of Marbella.
Are there any 5-star hotels in Puerto Banus?
In Puerto Banus itself there is the 5-star Gran Hotel Guadalpin Banus, as well as several 4 star options like Benabola Hotel & Suites, Melia Marbella Banus, Hard Rock Hotel Marbella and BlueBay Banus among many others. A short drive away on the Golden Mile you have the prestigious Marbella Club Hotel and Puente Romano Beach resort. About 15 minutes from Puerto Banus in Los Flamingos there is the luxurious Anantara Villa Padierna Palace, where Michelle Obama stayed during her visit to Marbella.
Where is the nearest shopping centre in Puerto Banus?
Aside from the large El Corte Ingles department store, Marina Banus and the ample choice of designer boutiques in Puerto Banus itself, the massive La Cañada shopping centre is just a 10-15 minute drive away: fashion, accessories, sports, technological goods, cinema, leisure, decoration, etc.
How far is Marbella City Centre from Puerto Banus?
Marbella City Centre is 7km away, just a 10 to 15-minute drive from Puerto Banus, depending on the time of year and day.
How long does it take to get to the airport from Puerto Banus?
Malaga-Costa del Sol Airport is roughly a 40-45-minute drive from Puerto Banus without traffic depending on whether you take the AP-7 toll road or the A7 coast road.
Where are the nearest private schools in Puerto Banus?
Aloha College, one of Spain's best English language private international schools is in Nueva Andalucia, just 5-10 minutes drive from Puerto Banus depending on time of day and year. Within a short drive, there are other private schools such as Swans International School, Laude International College, British School of Marbella, Calpe College International School, École Française Internationale Marbella and Saint George's School.
Properties for sale in Puerto Banus
Puerto Banus comprises a relatively small area so the property choice in Puerto Banus is limited to apartments. If we widen the area west (to the East, Puerto Banus borders the Golden Mile) a couple of kilometres we can include even more luxury complexes and villas which are still considered to be within the "Puerto Banus" area of influence.
In general terms, within Puerto Banus and greater Puerto Banus areas, apartment prices start at around 175,000€ for a 50m2 apartment to in excess of 4 million Euros for a frontline beach, 4 bedroom, 250m2 apartment.
Within the marina itself, there are apartments, ideal for a pied a terre in Marbella's busiest nightlife venue. Here you can find a 2 bedroom apartment with an interior living space of 80m2 for 350,000€ and a variety of sizes, views and prices up to circa 2.9million Euros for a frontline marina 100m2 apartment.
Across the main avenue north of the marina, complexes such as Marina Banus, Jardines de Puerto or Terrazas de Banus, offer a little more tranquillity with the added benefit of communal gardens and pool, at the doorstep of the Corte Ingles department store. Prices here start from 265.000€ for a 2 bedroom, 70m2 apartment.
Immediately outside the marina, to the east, the most renowned luxury complex is Los Granados, comprising 2 buildings, overlooking the beach, with fantastic communal gardens and swimming pools as well as 24 hour security. All ground floor apartments and penthouses additionally have their own private pools. Penthouses rarely come on the market but when they do they can reach prices starting at around 3.3 million Euros for a 4 bedroom property of 230m2 plus terraces with a private pool.
Behind Los Granados, just a few steps away from the port, we find one of the most charming urbanisations in the city, La Alcazaba: a wonderful development, designed by renowned Bolivian born architect Melvin Villaroel, which boasts Mediterranean architecture and wonderful gardens for which Villaroel was famously known and with a unique and singular charm. The complex has an outdoor and indoor swimming pool, gymnasium, 24 hour security, concierge service, and also has a restaurant. Here we find properties ranging from 60 m2 studios to 5 bedroom apartments of up to 400m2. Currently there are units from 800.000 euros, and penthouses for 2.000.000 euros.
Immediately west of Puerto Banus' main entrance is Gray d'Albion, with its Moorish architecture and beautiful tropical gardens with communal swimming pool, fountains and waterfalls, and also direct access to the promenade and beach. The apartments are spacious; a 2 bedroom apartment has around 200m2 of interior spaces plus terraces, and there are some penthouses with more than 600m2 of interior spaces plus terraces. Prices start at around 3.000.000 euros.
Also to the west of Puerto Banus marina you will find Playas del Duque, a fantastic urbanisation with extensive communal gardens, 24 hour security, direct access to the beach and 5 swimming pools, three of them within the original (first) phase of the complex. Here, a 2 bedroom apartment of approximately 100m2 built will cost 450.000 euros, and a front line renovated penthouse would be in the region of 3.000.000 euros.
Further west, past Playas del Duque and Villa Marina, is the area called "Las Mimosa". This area comprises several apartment complexes, villas and the 4* Guadalpin Banus Hotel. One of the area's most known complexes is Casa Nova, on the beachfront, which stands out not only for its location, but also for the 24-hour security and services it offers to its owners such as a gym and spa area (sauna and jacuzzi). Here you can find very spacious apartments which rarely come on the market: A frontline beach 2 bedroom apartment will be in the region of 2.500.000 euros upwards, and a 5 bedroom duplex apartment with 638 m2 (462m2 internal) for 4.800.000 euros.
Next to Casa Nova is another of the town's most popular urbanisations, Laguna de Banus. Famous for the size of its flats (from 280m2 for a two-bedroom to units of almost 700m2), this frontline beach complex boasts 24-hour security, indoor and outdoor swimming pools, gym, spa, direct access to the beach and concierge service while enjoying a distance of 800mts to Puerto Banus' shops, restaurants and services. Asking prices here can vary between 2.500.000 million up to 6.000.000 euros.
Ventura del mar, one of the most coveted and secure front line sea urbanisations, located at 1.4Km from Puerto Banus. It offers 24h gated security with manned presence. The stunning community is immaculately kept and features mature subtropical gardens and a fantastic pool area perfect for making the most of the mild climate of Marbella. The community has a gym and direct access to the beachfront promenade directly in front of the community, ideal for biking or walking and stretches for several kilometres in either direction, passing a wide selection of beach restaurants and shops along the way. The price for a 2 bedroom apartment can be in the region of 680.000 euros and around 3.000.000 euros for a 4 bedroom penthouse.
Just a stone's throw from Ventura del Mar is one of Marbella's most iconic urbanisations, Malibu at 1.3KM from Puerto Banus. Built on the same plot that was once home to Sean Connery, this complex was built in 2005, yet still stands out for its contemporary architecture. It has 24 hour security, 2 outdoor swimming pools (1 salt water), indoor swimming pool, gym, jacuzzi and sauna.
Behind the Malibu complex, we find an urbanisation called Bahia de Banus. Built in 2003, it is in high demand due to its short distance to the beach (approximately 100 metres) and Puerto Banus, 1.5km away. The complex has 24 hour security, communal swimming pool, and there are units for sale with 2 bedrooms and 200m2 built for 790.000 euros, and duplex penthouses of 350m2 for 1.600.000 euros.
Within this larger area of "Las Mimosas" there are also independent villas as well as some semi-detached homes such as those of Lorea Playa or La Pepina. Prices for an independent villa can start at 3.000.000€.
It is worth noting that Urbanisations such as Medina Gardens, Embrujo de Banus, Embrujo Playa, Playas del Rocio, Villa Marina, Las Mimosas, etc. are still in great demand due to their location and are still in demand by those clients who are looking for a property from which they can enjoy all the charm of Puerto Banus without having to use their car.
Property experts in Puerto Banús
Established in Marbella in 1989, DM Properties - Knight Frank are your local experts for buying and selling property in Puerto Banús. If you want to learn more on any subject related to the area and surrounding locations, as well as the real estate market in Puerto Banús, please do not hesitate to get in touch. Our Puerto Banús property experts, such us Gerardo Caballero or David Wisbar, will do their best to answer any questions you may have.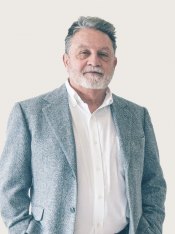 Gerardo CaballeroProperty Consultant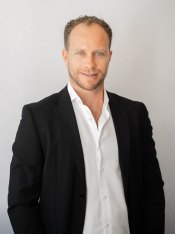 David WisbarProperty Consultant
Properties in Puerto Banús
Areas in Puerto Banús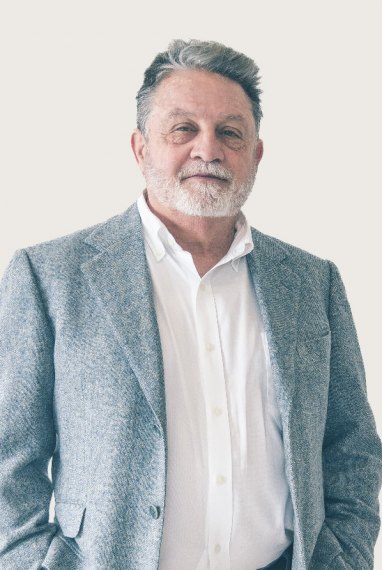 Gerardo Caballero Property Consultant

Can we help?
Call now, ask via whatsapp or fill the contact form and we will get back to you asap.