Latest Highlights Marbella property magazine is out now!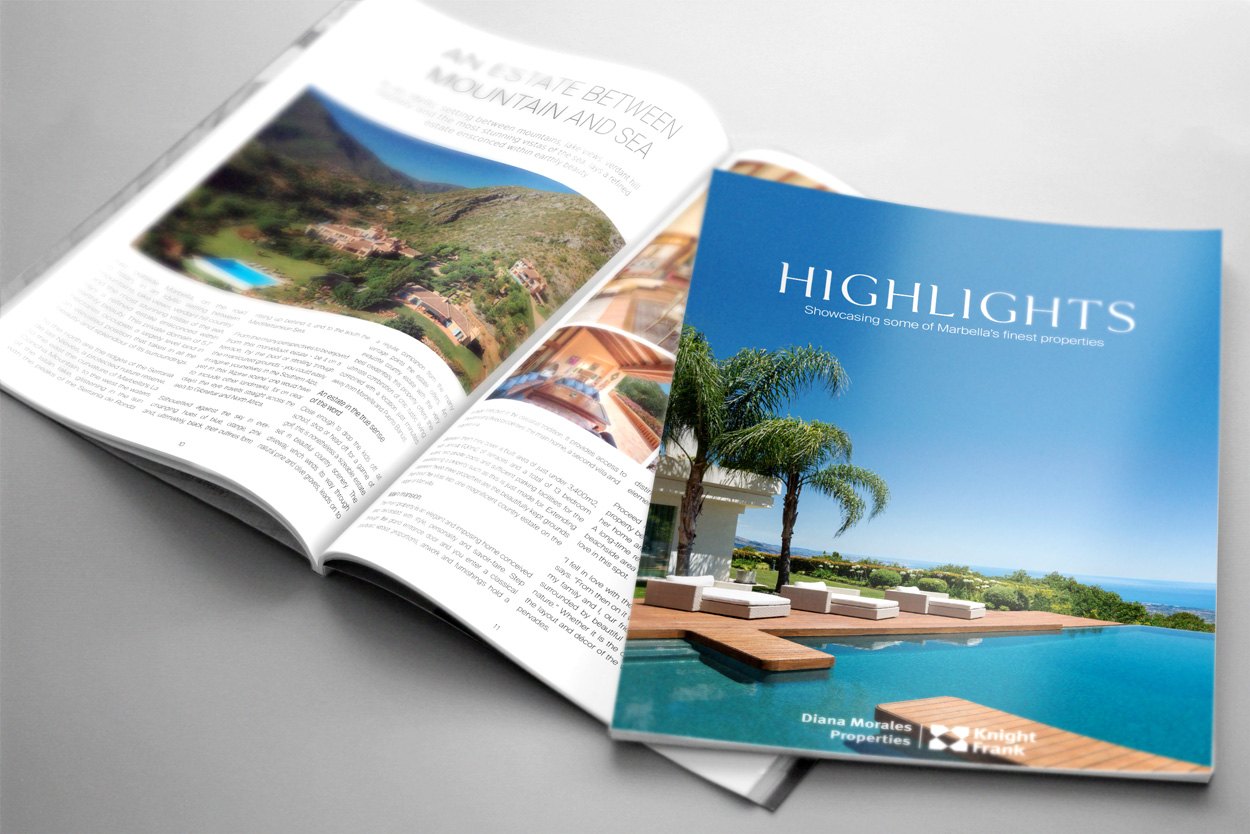 DM Properties is pleased to announce the publication of the latest edition of its own glossy magazine—Highlights Marbella.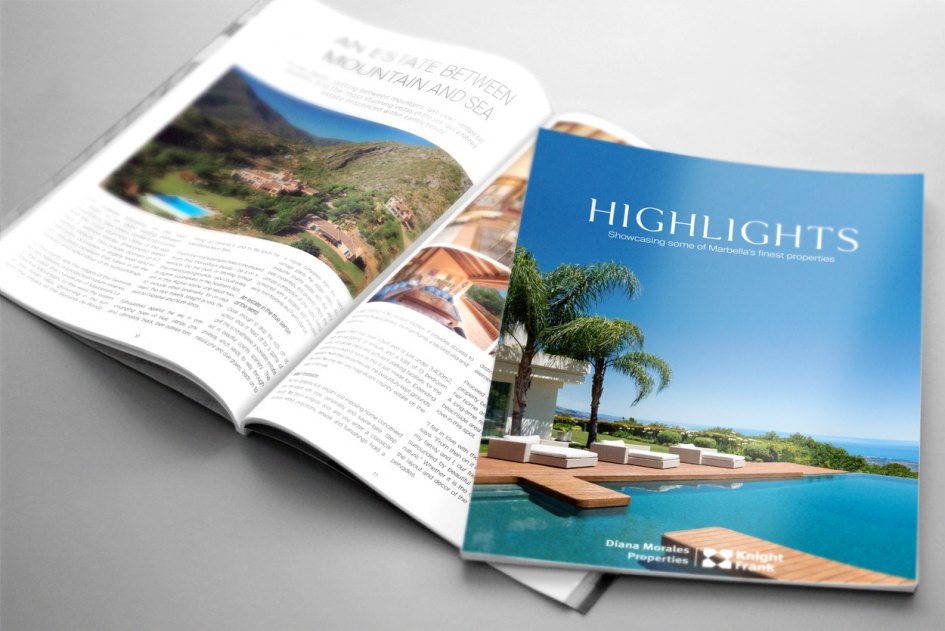 As the name suggests, this quality publication turns the spotlight on some of the very finest properties for sale in and around Marbella, but more than that it also provides authoritative information about the real estate sector in this area, as well as a taste of the lifestyle options available here, including information on international schools.
Highlights is not only a very appealing option when it comes to reviewing the best villas and apartments available in the region, but also offers an indication of the most desirable areas of Marbella in which to buy a luxury home.
In it, we present a prime selection of the finest properties in Marbella and the Costa del Sol—and some of the most stunning along the whole Mediterranean coast. We are confident you will not find a better collection anywhere and certainly not presented in such a high quality format, which follows the standards we set in all our marketing.
Highlights begins with an in-depth market round-up that focuses on Marbella real estate sector trends over the past few months and particularly how property sales in the area are now at levels not seen since pre-crash 2006.
We concentrate on a selection of extraordinary homes in the best parts of Marbella, La Zagaleta, Benahavís, Estepona, Guadalmina Baja, Marbella East and the Golden Mile. These truly are the top properties for sale in the region—each one is unique and differs in style; from traditional Andalusian themes to the most modern contemporary homes.
To round up, our international partners Knight Frank have contributed a section of their highly respected Wealth Report, which summarises trends in global investment patterns.
Highlights magazine is also available in digital format—so keep your eyes open for a copy. You can also drop by our office in Marbella, or contact us.