Property for sale in the Benahavis golf valley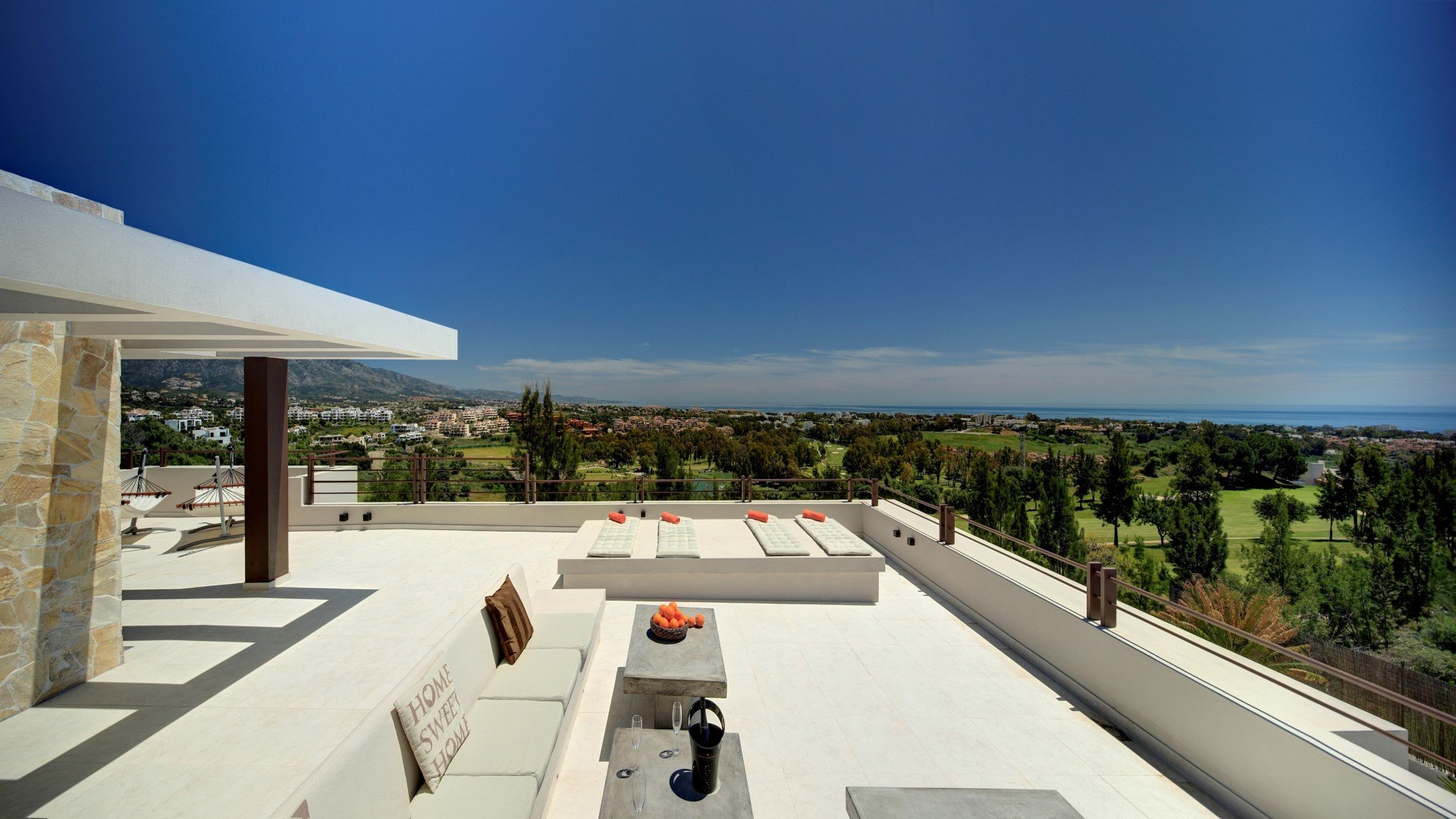 Marbella's Nueva Andalucía may have the Golf Valley, but Benahavis has a golf valley of its own, incorporating the courses of El Higueral and Atalaya Golf in the main central valley, and the Marbella Club Golf Resort, Monte Mayor, Los Arqueros, La Zagaleta and La Quinta in the neighbouring areas.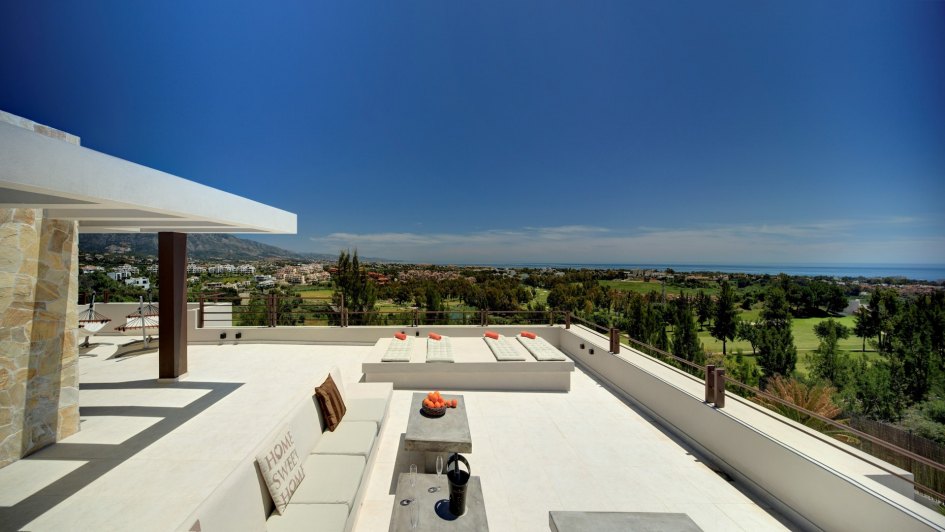 El Higueral
The Club de Golf El Higueral, Benahavis, is a gently flowing 19-hole, par 36 course that follows the undulating contours of the Benahavis countryside, as it rolls down from the village towards the sea. Ringed by hills, overlooked by the elegant apartments of the beautifully landscaped Los Capanes apartments and endowed with lakes and sea views, it is one of the most picturesque courses in the greater Marbella area.
Atalaya Golf & Country Club
Located at the point where the municipal boundaries of Benahavis, Estepona and Marbella meet, the parkland landscape of this well-established double 18-hole course forms the reference point for attractive contemporary apartments that are very centrally located yet surrounded by country and sea vistas just a few kilometres from the village of Benahavis itself.
Marbella Club Golf Resort
Set in an expansive country club environment just a little southwest of Benahavis, this hill course offers a superb 18-hole challenge amid fantastic nature and distant sea views. Golf is very much the focal point around which the luxury country villas surrounding the course have been built, making this a fascinating blend of Andalusian country atmosphere and Marbella golf luxury.
La Alquería
Bordering the Atalaya Golf Club, just a few minutes from Puerto Banús, San Pedro and Benahavis, La Alquería is a peaceful residential area with a gently undulating terrain offering breathtaking views that extend over the golf course to the sea. It is a popular area as residential option, especially for those looking to build a new home or a brand new villa or apartment with contemporary style.
Los Arqueros Golf & Country Club
Designed by none other than the great Severiano Ballesteros, Los Arqueros is a Marbella classic whose lush fairways sprawl across undulating hills at the foot of the Ronda road. The surrounding apartments and villas are very popular among second homeowners, for whom the golf course and its clubhouse are every bit as much an attraction as nearby Marbella, Puerto Banús and the sea.
La Zagaleta
Home to two private (residents only) 18-hole golf courses – La Zagaleta and Los Barrancos – this most exclusive of country clubs is set within a former hunting estate of over 200 hectares. Reserved for owners of the surrounding villas and mansions – and their guests – the courses and their clubhouse are immaculate, enveloped by natural scenery and from this elevated position the sea views are quite stunning.
La Quinta Golf & Country Club
La Quinta offers 27 holes within a similar country setting that forms the visual centre point for the attractive villas, apartments and penthouses of this well-established residential area. Also home to a luxurious spa hotel, the excellent clubhouse and academy are a hub of activity in an area with great future growth and investment potential. La Quinta offers a true country club feel at just a few minutes from the beach.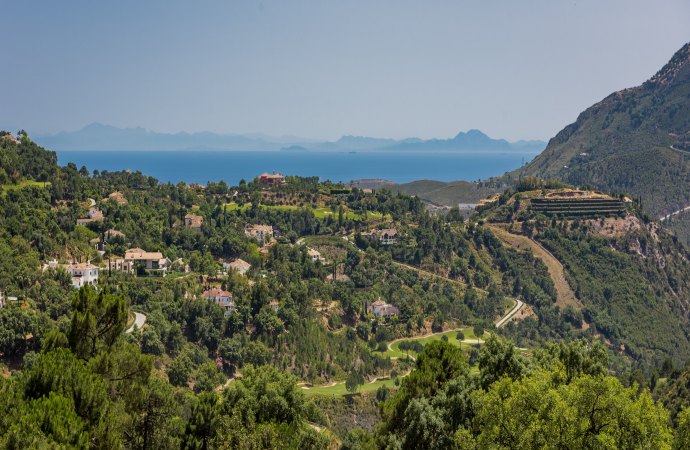 Benahavis is a Spanish town and municipality in the province of Málaga, 7 km from the coast. It is a 20-minute drive inland from Marbella and offers a peaceful and secluded setting surrounded by nature. Benahavis is a Spanish town and municipality in the province of Málaga, 7 km from the coast. It is a...
Related Articles