Benahavís Rastro, country fair on the edge of Marbella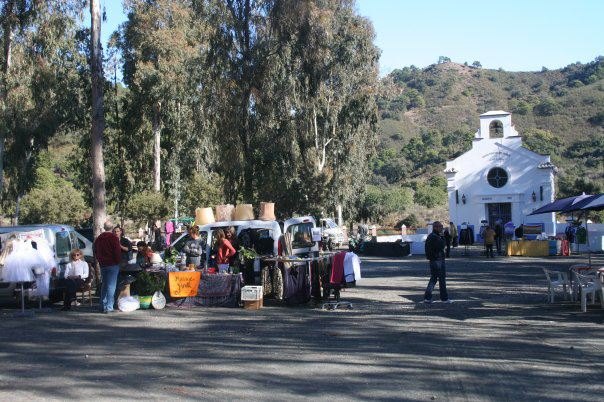 Those of you who have been to Benahavís will know the lovely country road that leaves the coast and meanders through eucalyptus groves and amid open vistas of hills and mountain ranges en route to the verdant gorge leading into the 'hidden' valley of Benahavís.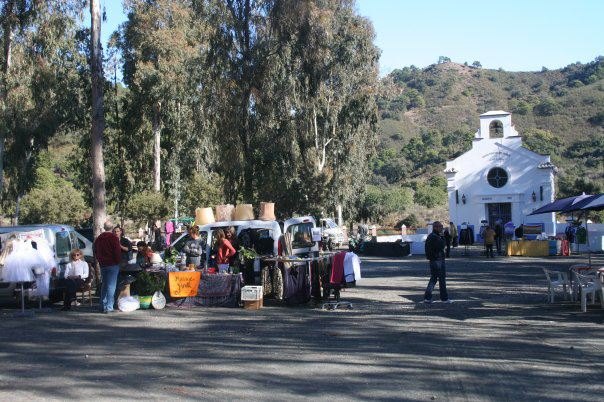 About a kilometre or so before you enter this beautiful green gorge that lies between the coastal valley and the little white town of Benahavís, there is a stand of tall eucalyptus trees. At its heart is a pretty little white chapel not unlike the little 'Ermita' chapels, or pilgrimage sites one comes across on hilltops and similarly rural settings.
Here, amid fantastic views of the surrounding hills, big blue skies and the Benahavís gorge, is the venue of the Benahavís Rastro, a charming country fair within a few minutes of Marbella.
Country charm
While the coastal area boasts quite a number of lively open-air markets, car boot sales and flea markets, few can claim to have such an inspiring setting at this. At no more than five kilometres from the coastal road, you are surrounded by nature as you look around the stalls, rummaging through specialist record and CD collections, searching for elusive collectables or antiques, or admiring local art and handicrafts.
Vendors display products ranging from second-hand wares, handcrafted jewellery, and discounted designer wear to artwork, pottery, DIY hardware and curio. Additional charm is added by an area dedicated to flowers, herbs, homemade cakes, fresh produce and traditional goodies such as olives, pickled vegetables, raisins, dried fruits and nuts.
Food, naturally, is part of the attraction, and in this country air you're likely to build up an appetite as you stroll around the stalls, so hot dog stands and seating areas offering warm snacks and refreshments cater to the needs of the hungry, the thirsty and those who wish to rest their legs and leisurely take it all in.
Popular with locals and visitors from along the coast, the Benahavís Rastro has become a lively place to be on a Sunday morning, yet it remains small enough to be intimate and welcoming. Bouncy castles often provide an added sense of fun for the kids, and the fact that the rastro is contained within a walled area makes it a safe environment in which parents can relax while their 'little rascals' have fun. Ample parking and a wonderfully scenic 'country' setting just a short drive from San Pedro and Marbella round off the appeal of one of the Costa del Sol's best weekend fairs.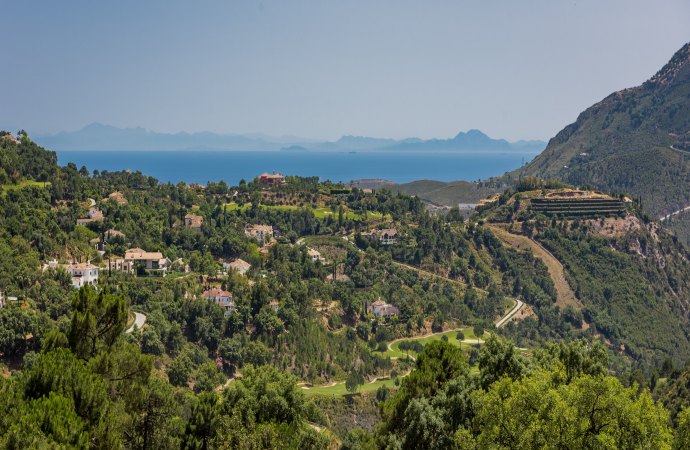 Benahavis is a Spanish town and municipality in the province of Málaga, 7 km from the coast. It is a 20-minute drive inland from Marbella and offers a peaceful and secluded setting surrounded by nature. Benahavis is a Spanish town and municipality in the province of Málaga, 7 km from the coast. It is a...
Related Articles