Get your DM Properties | Knight Frank Marbella Property Market Report 2017 now!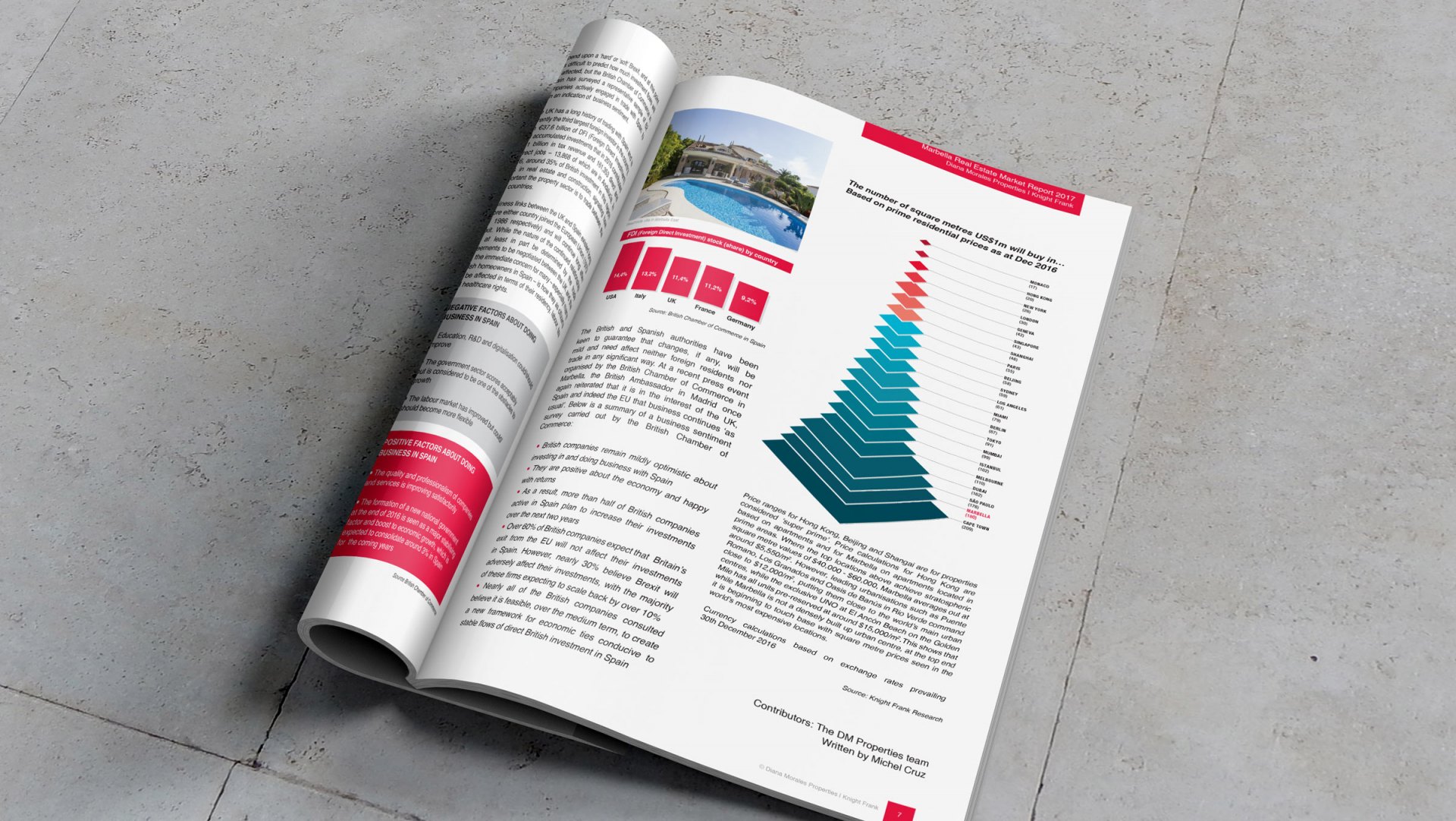 In a recent article we reported on the release of the 2017 Knight Frank Wealth Report, an annual study of luxury consumer trends around the world that has become an authoritative source for international professionals in property, finance, investment, retail and other fields.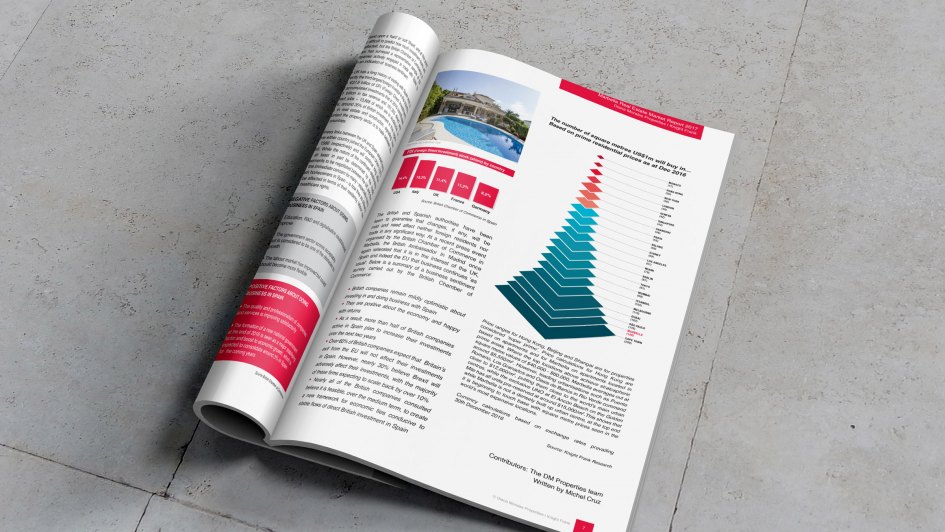 Now we are also proud to advise our clients, associates and peers of the release of the 2017 DM Properties|Knight Frank Marbella Property Market Report – an annual review of the Marbella market that has similarly become a highly respected source of information and analysis. Ask for your copy now and stay up to date with the latest facts and trends relating to the Marbella property market.
The DM Properties|Knight Frank Market Report sets the context for its market analysis by connecting the recent past to the present, so that we can sensibly and accurately look ahead. In linking our annual market reports in this way we provide a sense of continuity and take it upon ourselves to review the qualified assumptions we made in previous years. No-one has a crystal ball, but as with all prognoses of this kind the value lies in analytical ability and knowledge of the market, and in this respect we can count on many years' experience in the Marbella real estate sector.
We therefore not only list and cite statistics relating to factors such as property sales, sales breakdown by nationality and price evolution, but also focus on truly understanding the underlying message they convey, for the ability to properly interpret the facts, figures and trends that shape the market is at the heart of recognising the patterns that are at work in it.
The Marbella property market in 2017
This year we continue to deal with the spectre of Brexit, as we will continue to do for some time to come, so interpreting the impact of this external situation that has so much bearing on the Costa del Sol is vitally important. Other geopolitical and macroeconomic factors such as political stability, populism, the EU, security, interest rates, price levels, investment returns and economic growth patterns also affect a local market with such an international client base as Marbella.
In this edition of the DM Properties|Knight Frank Market Report we assess all of this and more, listening also to our clients, colleagues and our own hands-on experience before drawing conclusions and offering the kind of market prognosis that has enjoyed a high degree of accuracy over the past years.
You can read or download our market report here. For more information please contact us.