The charm of Andalusian style villas in Marbella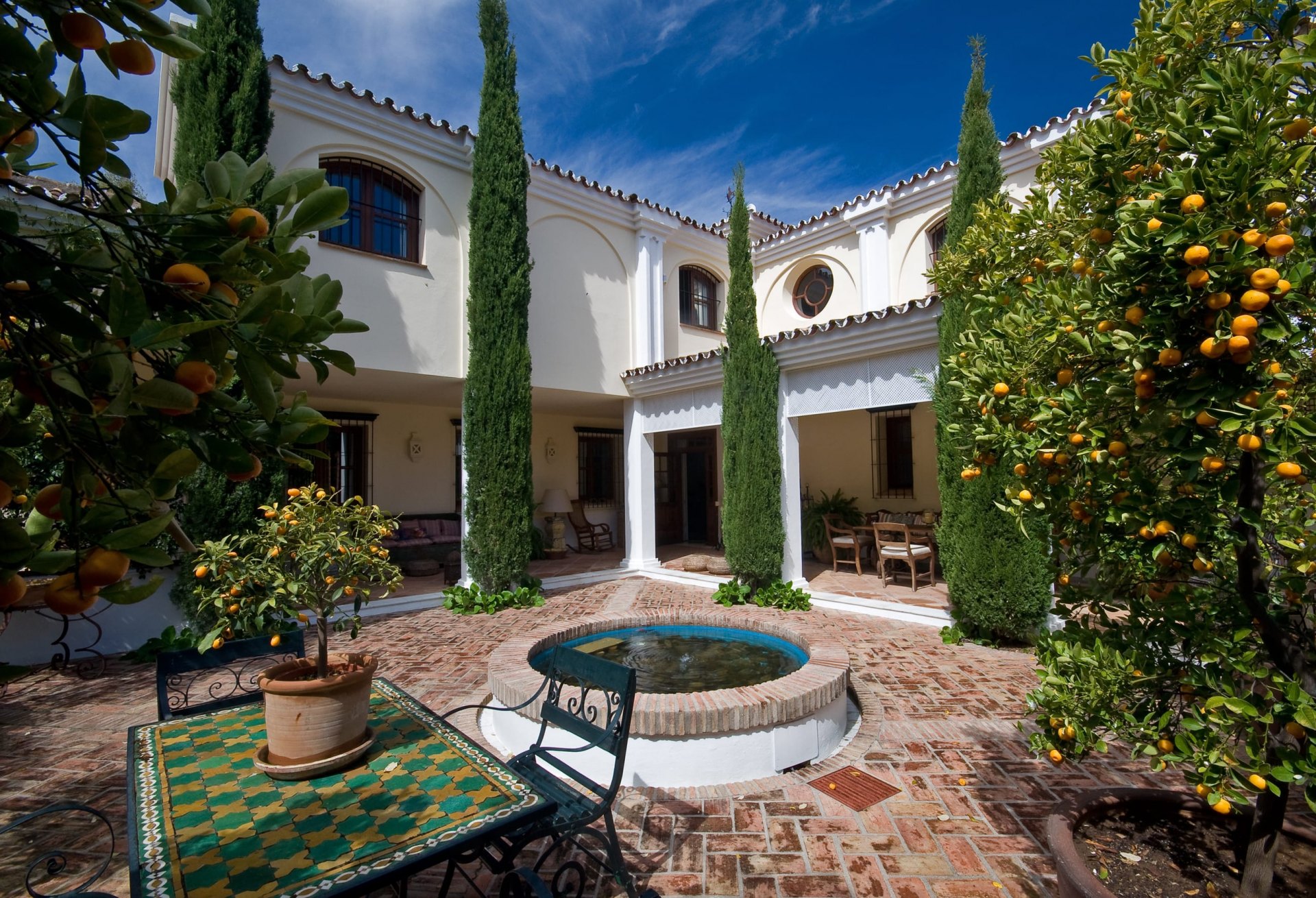 Andalucía holds a place in the public consciousness for its characteristic styles of architecture; historical 'pueblos blancos' – white mountain villages – rustic haciendas or delightful cortijos, with walled gardens, fruit trees and elegant fountains. Over recent years, however, the trend in new construction has been to glean influences from Modernist architecture, with fewer properties taking shape in the traditional Andalusian style.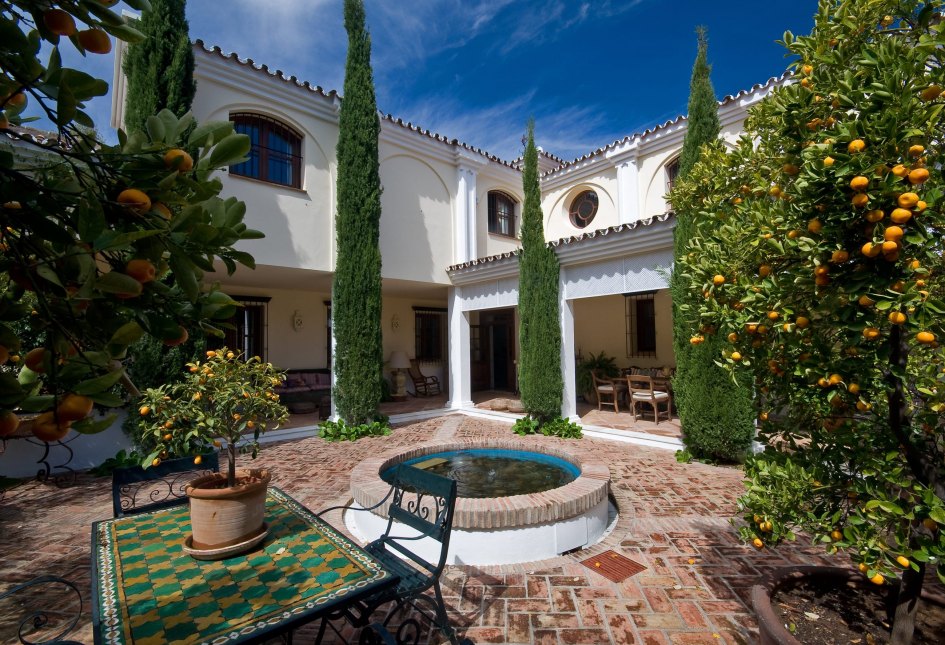 Brand new contemporary villas have a wealth of advantages and their own unadorned beauty. As well as bestowing one the privilege of being the first person to inhabit a property, they offer the wonderful possibility of shaping the space to one's own identity. Along with the 'mod cons' with which many new-build houses are now endowed, it can be hard to turn down a fresh new property.
Traditional versus modern
Yet, Marbella is also blessed with a wealth of beautiful older villas with elegance and charm all of their own. Their more traditional style of architecture breaks up the air around it to blend into the landscape, offering a welcoming feeling of home. The most desirable areas in and around Marbella offer a range of sophisticated properties that have matured into their environment, embracing the charm of Andalusian and Mediterranean-inspired architecture with masterfully designed homes incorporating lush gardens offering shady spaces nurtured and cherished over time, patios with fountains and indoor spaces that flow seamlessly into the outdoors.
Traditional or modern – what is your Marbella villa? Diana Morales Properties|Knight Frank has a wealth of homes to suit any taste or budget. Contact us so we can help you find yours.