There are many beautiful paradisiacal spots in the world, from the Caribbean to the Pacific and the Indian Ocean, but somehow the Mediterranean still reigns supreme in terms of its style and refinement. This is thanks to iconic locations such as Monaco, St Tropez, San Remo, Cannes, Porto Cervo and yes, Puerto Banús – for it is one of the stellar names associated with Mediterranean glamour and sophistication.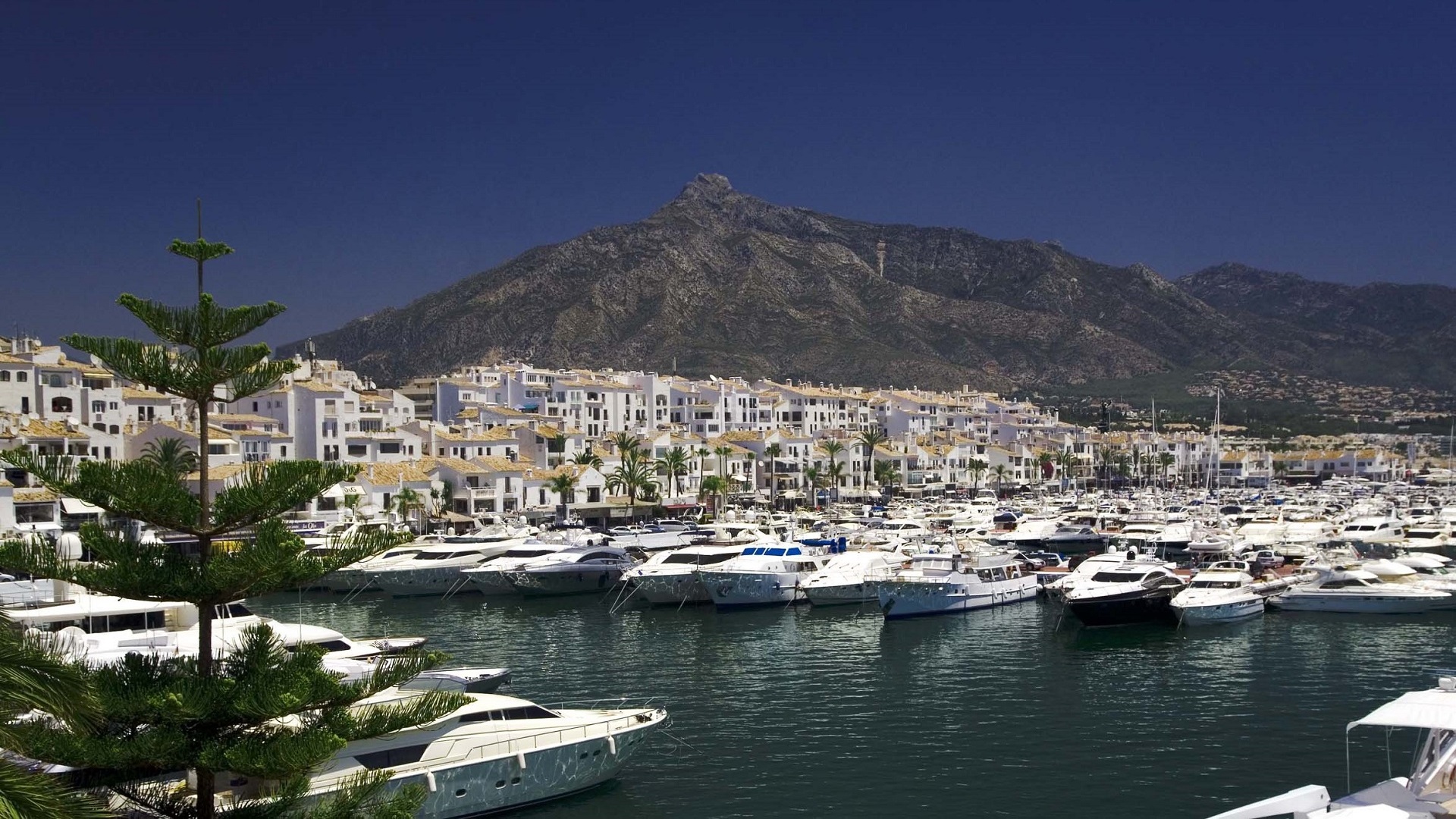 Tradition has much to do with this, as people with the means to do so have been coming here since classical times. The early forerunner of today's luxury tourism was the aristocratic scene of the late 19th and early 20th century, whose members came to take the sun in places like Venice, Cannes and Málaga during the gentle winter months. But it stretches even further back, with adventurers such as Byron traversing the Mediterranean as part of the Grand Tour about a hundred years earlier, and the Romans owning holiday homes on Mediterranean shores ranging from Naples to what is today San Pedro Alcántara.
The birth of Puerto Banús
Marbella was born when a new generation of jet-set aristocrats, Hollywood celebrities and tycoons flocked to its pristine beaches and Andalusian sun, and by the late sixties the demand for a glamorous yacht harbour had arisen. José Banús, a prominent property developer in Madrid, led the project of the marina that would take his name, and contracted the Swiss architect Noldi Schreck and his young Mexican assistant Marcos Sáinz to create the iconic design.
The two architects convinced Banús not to opt for a cold, linear concrete style but for a Mediterranean village look instead, and while he rejected their idea of Venice-like canals he conceded that a more natural-looking design would be more harmonious. The marina, which will soon celebrate its fiftieth anniversary, was inaugurated with suitable panache, and the yacht harbour with floating palaces surrounded by luxury cars, exclusive boutiques and first-class restaurants and evening spots has since become the centre of one of Marbella's most popular upmarket residential and entertainment areas.
Living in Puerto Banús
The rich, famous and beautiful have always been associated with this most glamorous part of Marbella, and from Deborah Kerr and Brigitte Bardot to Joan Collins and James Hunt, the tradition has continued today, with the likes of David Beckham, Eva Longoria, Sting and Sergio Ramos just a few of the famous names that are seen here regularly.
Apart from luxurious restaurants and nightclubs, famous brands such as Chanel, Dior, Dolce Gabbana and also the fantastic El Corte Inglés department store form part of the appeal of Puerto Banús, but it is also a popular residential area whose original apartments facing the marina have been added to by more recent luxury apartment and penthouse complexes. Apart from the Benabola apartments located within the port itself, and the marble Gray d'Albion building right next to the main entrance to the marina, there is a series of exclusive apartment and penthouse complexes set within their greenery but within walking distance of the many amenities of Puerto Banús.
They include Terrazas de Banus, Marina Banus and Jardines del Puerto, which combine a convenient location with gardens and leisure/sporting facilities, with a location within the heart of glamorous Puerto Banús – with fine dining, trendy nightspots, designer shopping and beach clubs right on their doorstep.
Others are found on the perimeter of Puerto Banús, like Playas del Duque, Los Granados, Playa Rocio, La Alcazaba, Malibu, Bahía de Banús, Las Gaviotas, Ventura del Mar, Jardines de las Fuentes and Andalucia del Mar. They are generally more private and secluded, characterised as they are by lush gardens, opulent amenities and open sea views, but even so they remain within strolling distance of the bright lights, while Villa Marina features luxurious beachside villas that offer a very seductive mix with main ingredients that are space, privacy and seaside living all within close proximity to the marina itself. There is also a good choice of frontline beach apartments and secluded villas in peaceful leafy streets just to the west of the marina itself, conveniently not too far from some of the trendiest beach clubs in Marbella.
Good restaurants, designer outlets and trendy nightspots still make Puerto Banús the place to be seen, and luxury boats, haute couture dresses and sports cars compete for attention as ever they did. Sumptuous super-yachts line the top end quay, where limousines pull up to private clubs whose rooftop champagne bars offer a view over the bustling nightlife of a marina that continues to exert a mysterious pull on the rich, famous and curious, buffered by beachfront real estate that ranks among the most exotic and exclusive to be found on the shores of the Mediterranean.