New Eco Living and the Super-Rich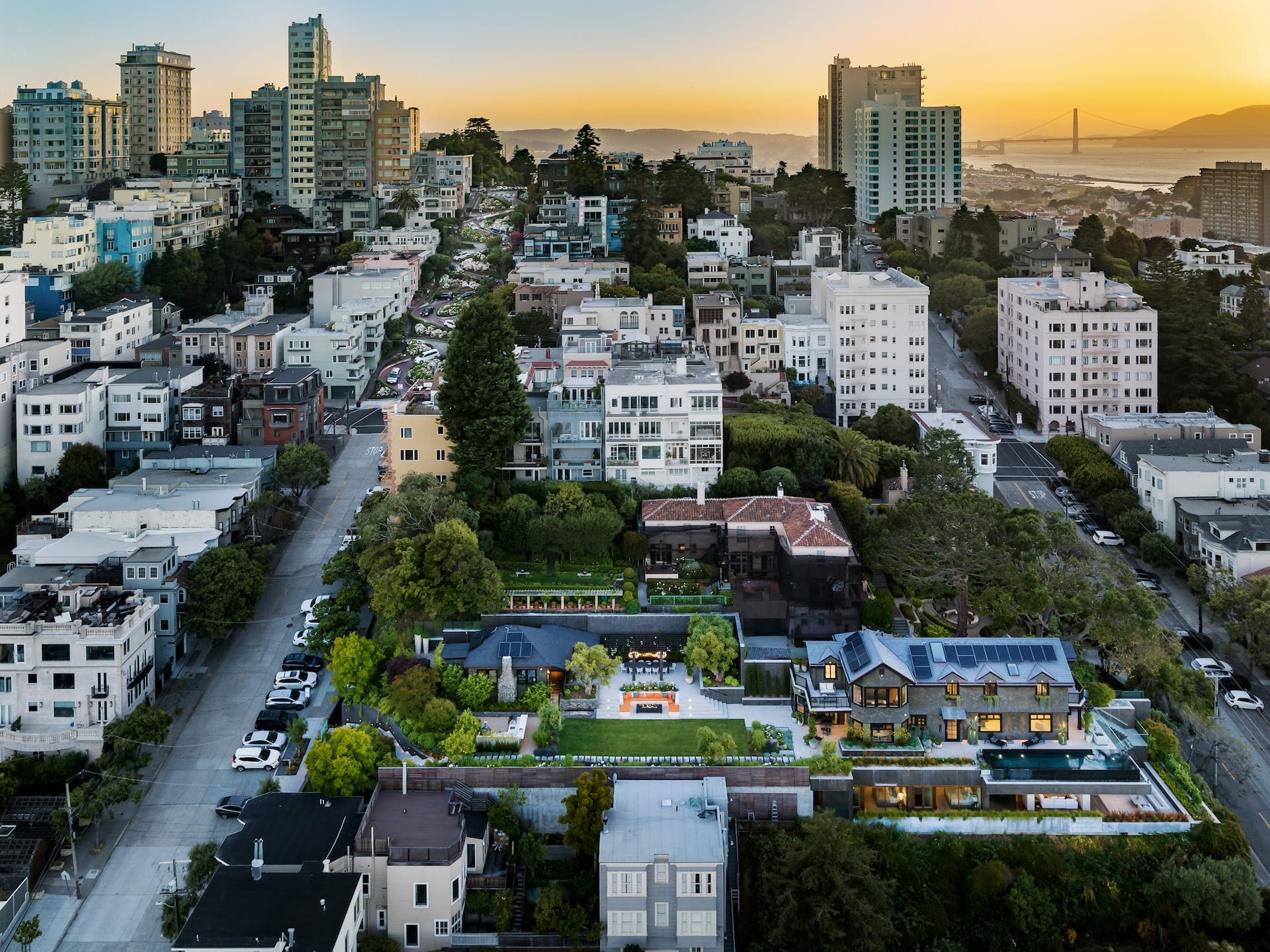 A new type of trophy accessory adorns the world's most luxurious homes – and it's probably green. Zoe Dare Hall delves into the new eco-conscious lifestyles of the super-rich.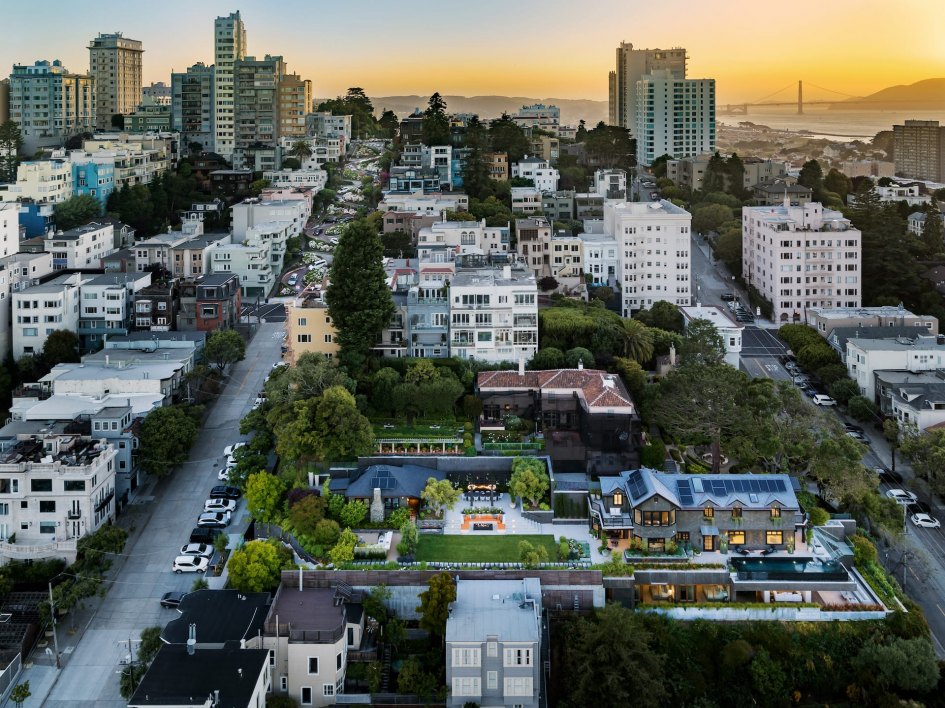 Rather than parading a collection of classic cars in the basement or having the Caribbean villa fully fired up 24/7 in case the owners make a rare visit, contentment for ultra-high net worth types these days is more likely to lie in a row of recycling bins and an assortment of taps.
"My clients are obsessed with recycling. They ask about the recycling bins all the time - and they want five of them," says Penny Mosgrove, CEO of Quintessentially Estates, the property division of the global concierge company, Quintessentially. "They also want three taps for boiling, filtered and normal hot/cold water – and they don't want to see any plastic bottles inside my car when I take them on viewings."
This eco awareness among wealthy property buyers is part of a wider shift away from showing off the most ostentatious signs of wealth, towards embracing more sustainable living.
In Knight Frank's Wealth Report 2020, 73% of the world's UHNWIs (those with a net worth of over $30m, including their primary residence) say they want their investments to have a positive environmental outcome. Some are calling it "cuddly capitalism". For Liam Bailey, Knight Frank's Global Head of Research, it's about investments becoming "less bling and considerably more virtuous".
At a corporate level, this concept known as ESG (environmental, social and governance) puts at its heart the sustainable and ethical running of a company. At a personal level, it's about demand for homes that promote wellbeing. "Growth in demand for a healthy outcome is driving innovation across the real estate sector," says Bailey.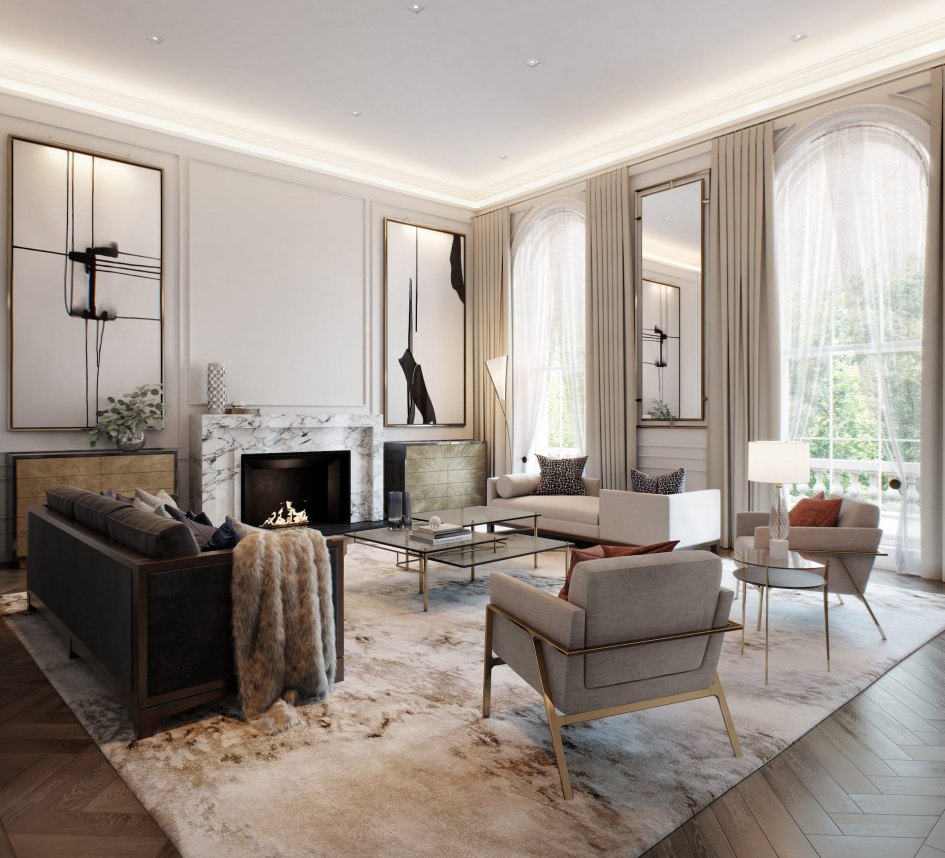 For the first time, says Jane Landino, creative and design head of studio at Taylor Howes Designs in London, the concepts of luxury and sustainability are uniting. "Clients seem more conscious of not being overtly lavish or wasteful. Instead, they are using their wealth to 'invest' in long-term, good-quality pieces. A piece's sustainability and 'green' credentials is now something for individuals to feel proud of."
This isn't just a superficial case of wanting to keep up with the Jones. "It's a genuine concern. It's about the health and wellness of the world," emphasises Penny Mosgrove, who is seeing "a big eco-play" in her clients' demands, both in terms of what they buy and how they live.
Such buyers will use local craftsmen rather than fly in furnishings, and support small, local retailers to create sought-after residential enclaves. And where their working lives mean they still need to be frequent fliers – this kind of person is often a CEO who needs to be seen by their global teams - they try to compensate at home in various ways.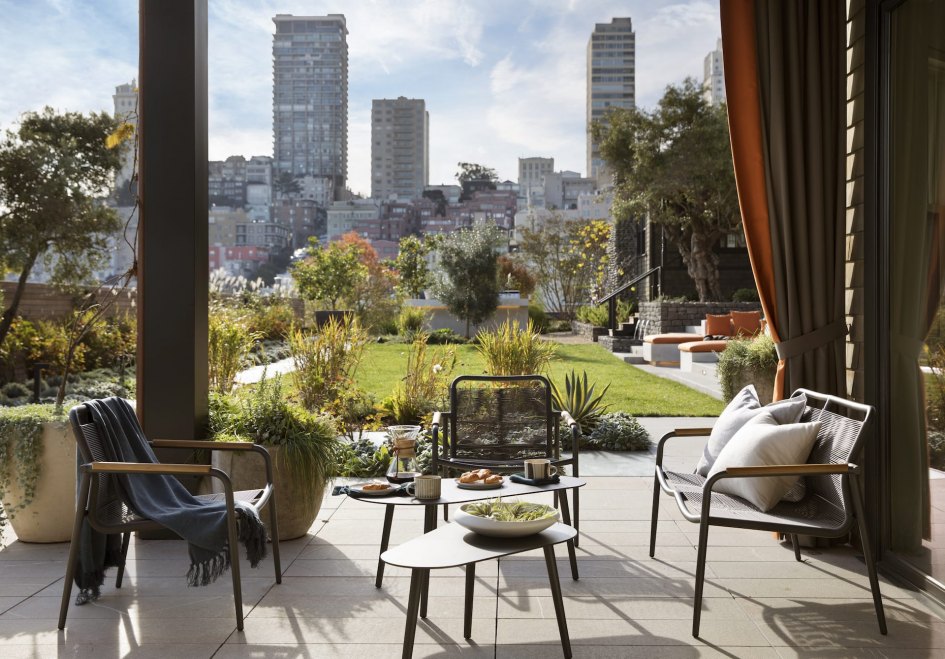 Having private parking spaces, for example, is no longer a pre-requisite in super-prime London, even when you are spending millions on a property. Camilla Dell, managing partner at Black Brick buying agency, mentions the recent sale of a £37m detached house in Kensington without any parking provision.
"A few years ago, that would have been unthinkable," says Dell. "Now off-street car parking is becoming less important, partly in response to environmental concerns making car ownership less of a priority. They use travel and taxi apps, and electric bicycle share schemes such as Lime instead." Charging points for electric cars are also now a must-have in prime schemes. "I have a billionaire client who has a Tesla in every property," says Mosgrove.
Promoting a healthier planet fulfils another of the ambitions of the super-rich too – to achieve peak personal wellness. This goes far beyond having a fully-equipped Technogym and marble-clad pool in the basement. Indeed, such features are falling in popularity in super-prime circles such as central London, where pools are rarely used and expensive to maintain, and people are increasingly seeking more socially-interactive fitness classes.
Instead, the world's booming wellness real estate market – forecast to reach US$242 billion by 2026, according to the US-based Facts And Figures Research – is leading to a new consciousness of how to optimise the basics in our daily lives, down to the air we breathe and the water we drink.
In the sporty millionaires' enclave of Quinta do Lago on the Algarve, ultra-high net worth buyers – now generally in their mid-40s, compared with 60+ a decade ago - are swapping their petrol vehicles for hybrids or bikes and adding wellness studios in their homes rather than a pool, says CEO Sean Moriarty. "These buyers are also demanding an eco-certified property with solar panels, energy-efficient underfloor heating and recyclable materials. Many are planning to live plastic-free day to day – and as a company we will enable this lifestyle."
Air quality – including the installation of modern ventilation systems that change the air up to 12 times a day – and private bore-holes (where drinking tap water isn't an option) are among the new requests among super-prime buyers, according to Knight Frank's Wealth Report 2020. So, too, are sophisticated water filtration systems that remove impurities and restore health-giving minerals – the likes of which can be seen in a new property in San Francisco that takes health- and eco-consciousness to new heights.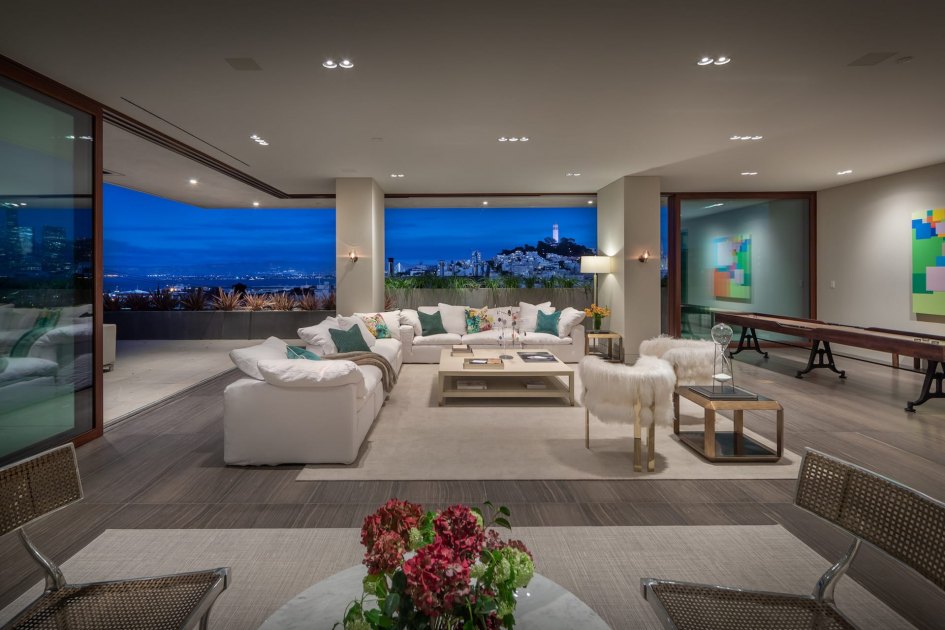 Residence 950 (residence950.com), priced at $40.5m through Douglas Elliman, is an 870m2, LEED Platinum certified house (the highest level in green building) designed with "the health of both people and planet" in mind, says Gregory Malin, CEO of the property's developers, Troon Pacific.
"We've noticed that many conscious consumers are seeking a luxury lifestyle that is aligned with their values around personal health and wellness, as well as sustainable living," Malin adds. "Solar energy, water reuse, air filtration systems and electric car charging stations are seen as big value adds. Similarly, people value a strong connection to nature through biophilic design principles and well-designed opportunities for outdoor living."
Interior design is also embracing the need for eco-conscious innovation. Vegan design – which uses entirely cruelty- and animal-free products, from faux leather and suede to toxic free paints and wool-free brushes – is a growing niche among those seeking more sustainable living.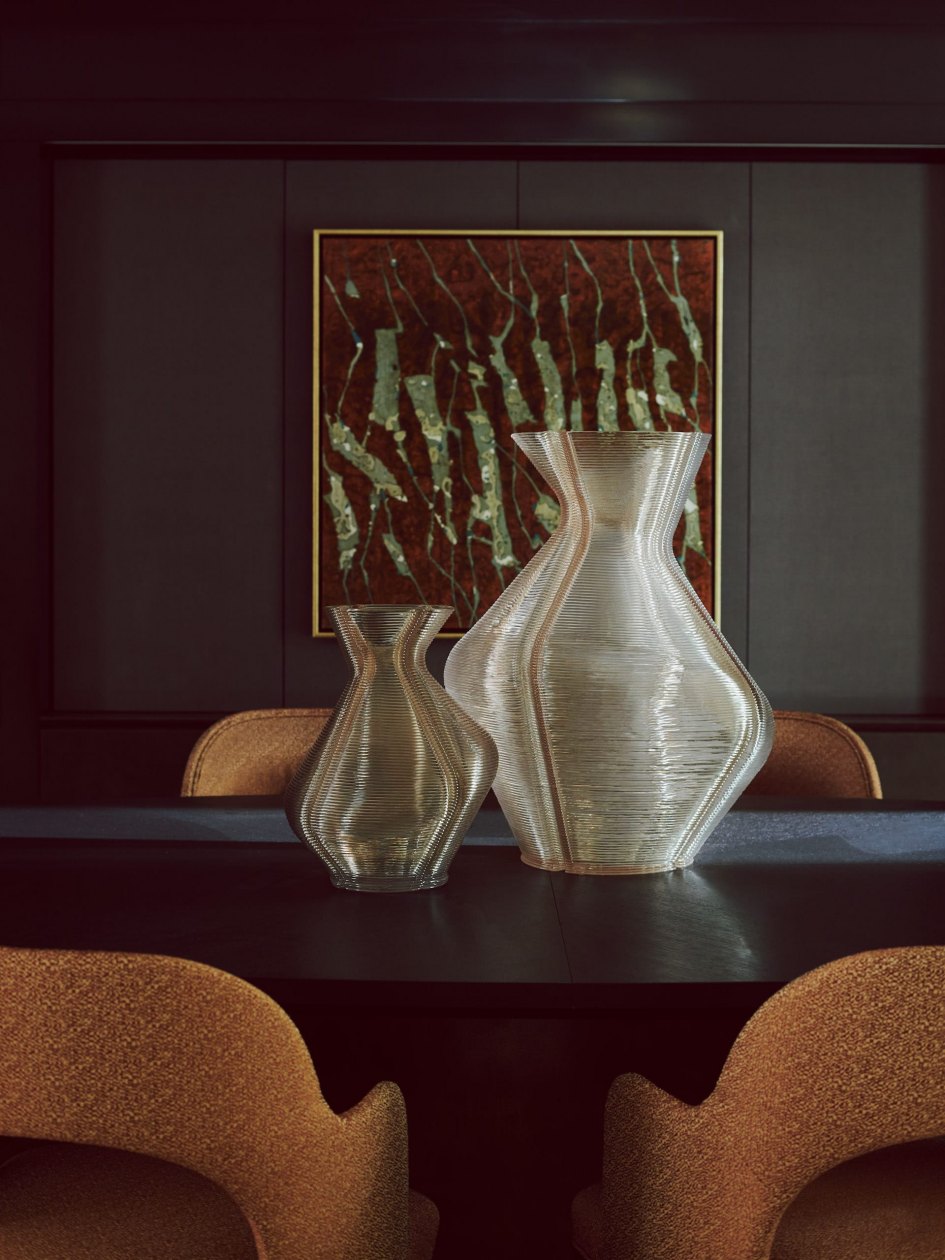 "I don't want to make it a barrier or make people feel guilty, but we should all be thinking of the issues around sustainability and environmental friendliness," says Chloe Bullock of Materialise Interiors, the UK's first designer to be certified by Vegandesign.org – an online community set up by Miami-based vegan designer Deborah diMare. "I suggest that clients use faux rather than real leather or PVC, which is full of toxins. Faux is more functional, lasts longer – and you often can't tell the difference. It's all about conscientious consumption."
New, eco-friendly materials are entering the interior design arena too, such as Piñatex - a leather equivalent made from natural, sustainably-sourced pineapple fibres. "Some of our private residential clients start small, requesting we use natural materials like this. Others want large-scale changes such as entire eco-kitchens, which use pioneering technologies to facilitate the client's desire for greener, plant-based living," says Jane Landino.
Harvest fresh fridges, which preserve food for longer, are a staple of the eco kitchen. So too are "smart gardens" which enable clients to grow fresh herbs and microgreens at home, "cutting down waste and eliminating transport costs – which are all things on the agenda," says Landino.
In the bathroom, smart technology can help curb overly-long showers, with gadgets such as Hydrao's shower head whose LED lights change colour depending on the amount of water used, or U. by Moen's voice-controlled shower that pauses until the user is ready.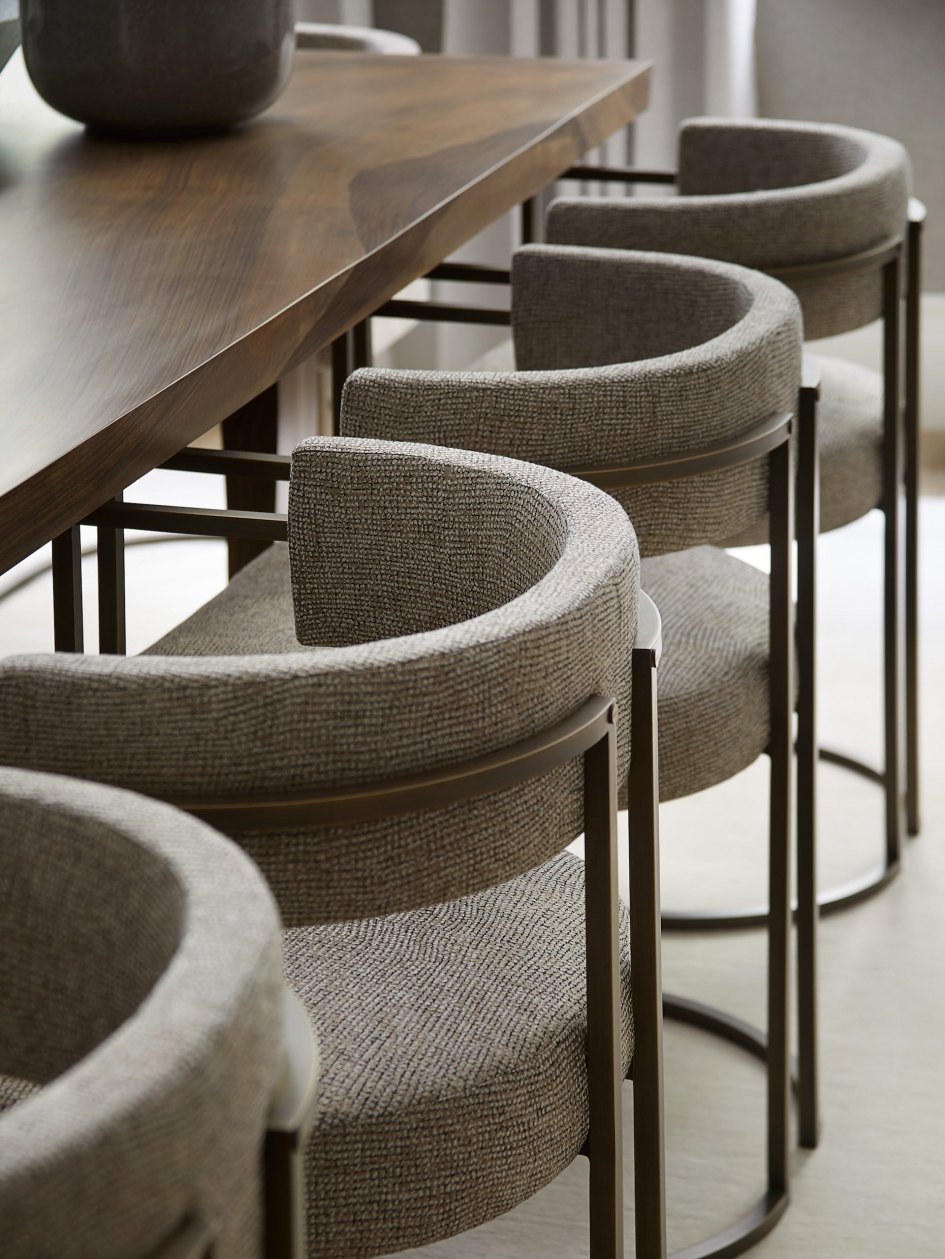 And Helen Westlake, creative director at the architecture/interior design firm Millier – whose prime central London schemes include the Grade 1 listed Regent's Crescent, where residences range from £2.9m-£21.45m through Knight Frank – is always on the hunt for the latest sustainable products and suppliers. New discoveries include Sirimiri, a luxury British linen brand made from beech tree pulp, and Greenkiss, whose VAO Sofa 380 has legs made from discarded, eco-friendly solid ash. "We are finding that UHNWI's are keen to understand exactly what steps we have taken in the design process to manage the energy consumption and carbon footprint impact with their new homes," says Westlake.
LAY London, meanwhile, is a new company on a mission to encourage those who love home-entertaining to ditch the "single use décor" and rent their homewares instead. "We saw a gap in the entertaining and hosting sector by providing beautiful tablescapes and beautifully-crafted wares, never previously available for hire," explains co-founder, Jemima Herbert. "We're introducing a sustainable and storage-friendly way to host."
Wealthy but not wasteful is the way forward.
Read this article and other relevant editorial content in our 2020 edition of Highlights, our company's flagship publication. View online here.
Zoe Dare Hall