Nagüeles, a combination of modern and classic Marbella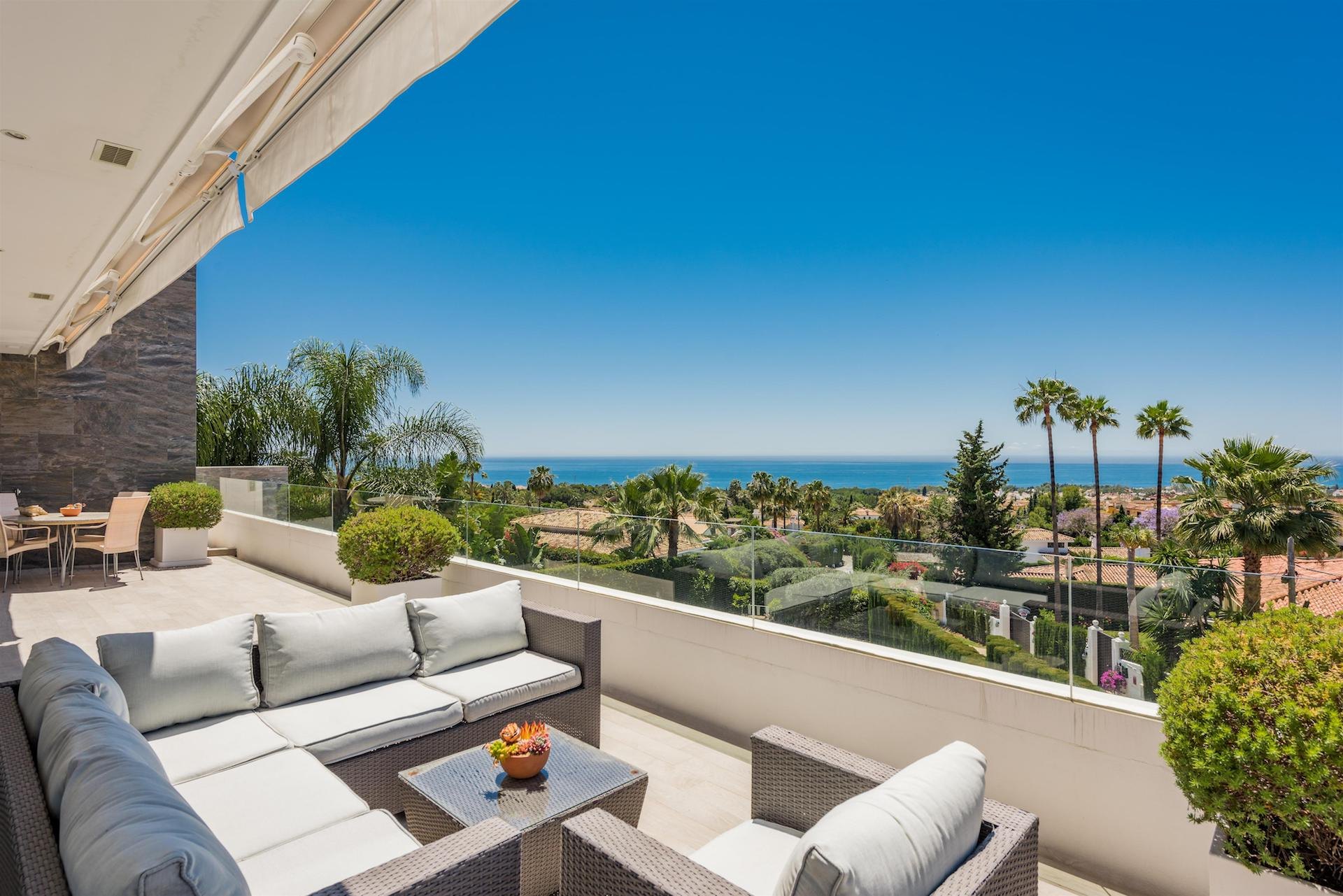 Rocío de Nagüeles is peaceful villa suburb that is part of the Golden Mile; a place where you will find private villas set within large gardens within minutes of Marbella town and the beach.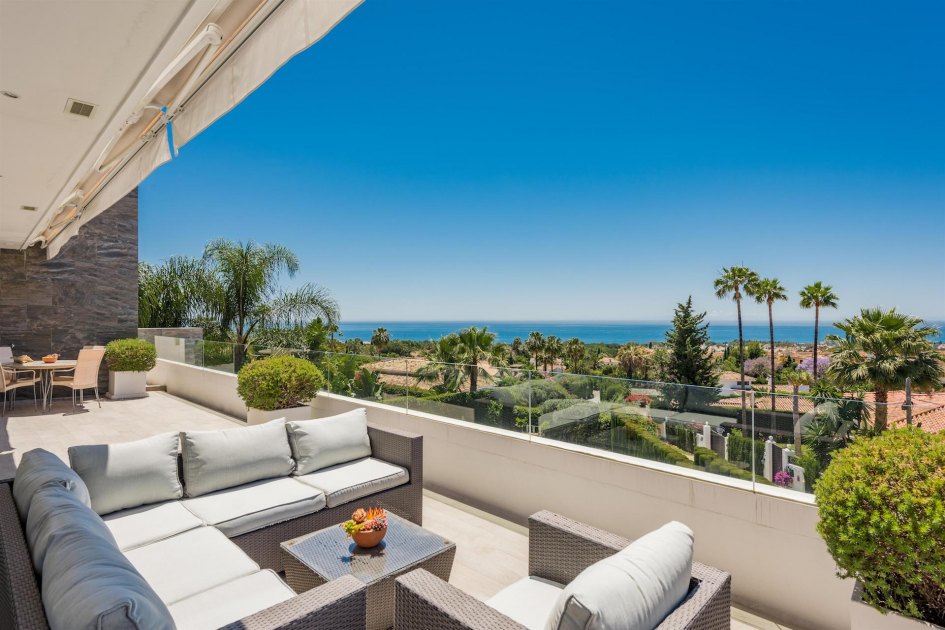 Turn off the palm-lined avenue of the Golden Mile that connects Puerto Banús and Marbella town, and as you wind your way inland you come to the leafy suburb of Nagüeles. In spite of its proximity to Marbella town, Puerto Banús and Nueva Andalucía's Golf Valley, it has a tranquil, secluded feel about it – which is exactly why it was chosen as one of the first villa suburbs in Marbella.
Now well-established and consolidated as one of Marbella's prime luxury residential areas, Nagüeles is home to a collection of both older villas on expansive private plots and modern homes whose slightly elevated position provides them with fantastic sea views. Look back and you notice you're midway between the beaches of the Golden Mile and Marbella's beautiful La Concha Mountain, surrounded by the greenery of mature gardens.
Having always been a favoured area in Marbella, Nagueles has become very sought after, particularly in the past five years, attractive because some of the older properties are ideal for modernisation. Also, from here everything is close by, including the golf courses of Nueva Andalucía, the beaches of the Golden Mile, shopping and eateries in downtown Marbella and its historic Old Town quarter, as well as the beach clubs, top brand boutiques and nightlife of Puerto Banús, not to mention its yacht harbour. For shopping there is the large El Corte Ingles department store and La Cañada mall, both just a few minutes away.
Closer by are the renowned therapeutic Buchinger Clinic, the Swans International School and the open nature of the protected nature reserve surrounding the Sierra Blanca mountain range. Right on your doorstep are the Parque Nagüeles and a dedicated dog park, with the Istán Lake, the Manolo Santana racquet club and also the glamorous Olivia Valere nightclub within easy reach. In all, Nagüeles stands out for being such a secluded, private living environment right in the midst of Marbella's lifestyle offering.
Modern villas in Nagüeles
Many of the older properties have been modernised and in some cases the villas for sale in Nagüeles represent entirely new mini-complexes of two or three contemporary villas within small gated communities. Such homes offer the latest in architectural design and amenities, such as this four-bedroom villa just two kilometres from the beach.
A real gem, this outstanding and stylish villa harmonises Mediterranean architectural charm with modern style and refinement. A true lifestyle property with innate good taste, it offers wonderful areas in which to relax, entertain and make the most of the Marbella climate. An ideal home to enjoy private, tranquil living within easy reach of all amenities.
Set a little higher up, the views from this contemporary Nagüeles villa are simply stunning. Large panoramic windows bring them into the spacious open-plan interior, where they form the backdrop for life in a residential area that thanks to properties of this kind combines the best of a top established location with the today's comfort and style.
Modernising opportunities
In addition to the fact that there are modern villas for sale in the area, you can also find Nagüeles villas to modernise, which offer excellent investment potential and the chance to create a contemporary home with charming classic details on spacious private grounds. One example is this five-bedroom villa in Andalusian style with a gorgeous mature garden whose peaceful oasis belies the fact that most Marbella amenities are within a five-minute radius.
Contact us now for more villas for sale in Nagüeles or to arrange a viewing.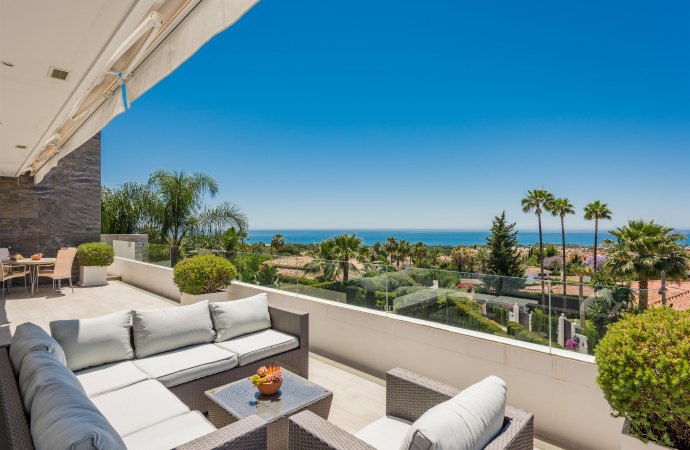 Anyone familiar with the Marbella property market will know that the Golden Mile which extends between Marbella town and the luxury marina of Puerto Banús is the top address among many luxury residential options in the area. Those who have been following local developments will also be aware that for the past few years, modern...
Related Articles