New publication: Waterfront Homes 2023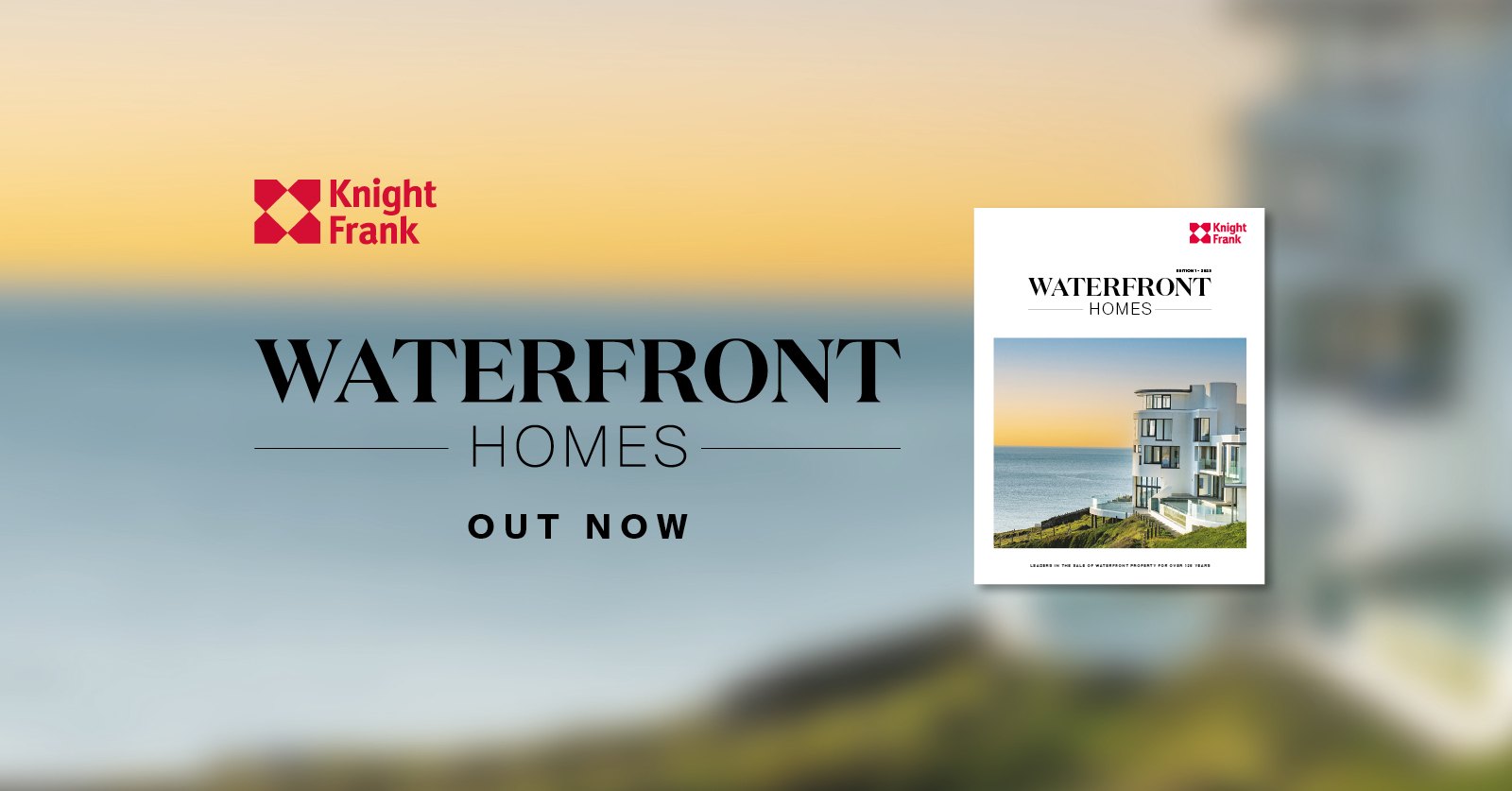 Knight Frank's first edition of Waterfront Homes is out now, featuring the very finest waterside properties and latest research from our teams across the globe.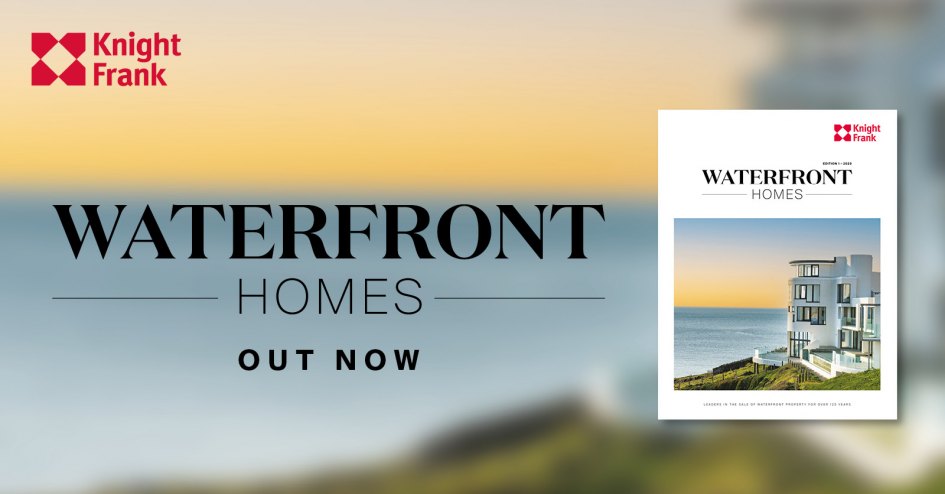 Knight Frank's latest Waterfront Homes publication offers valuable insights and expert analysis of the robust global waterfront property market. The allure of waterfront living remains strong, with coastal and riverside properties commanding an average premium of 48% compared to non-waterfront homes.
The appeal of waterfront living remains undiminished, even as the 'escape to the country' trend fades. According to the latest Knight Frank Waterfront Index, waterfront properties were worth 48% more on average than equivalent non-waterfront properties in Q2 2023, with lakeside properties experiencing the largest average premium at 71%, followed by coastal homes at 66%, and estuary properties at 64%.
Due to limited supply and strong demand, Knight Frank predicts that the waterfront premium will remain resilient with no significant change in the premiums paid in the next year. In this market niche, there is a higher prevalence of cash buyers, making it less responsive to rising interest rates. The scarcity of waterfront homes and their desirability contribute to their premium pricing, especially in cities and protected natural areas where strict building restrictions limit stock availability or in beachside locations like Marbella where frontline beach land suitable for residential use is the rarest.
Globally, in 2023, Sydney retains the top spot in Knight Frank's International Waterfront Index, with waterfront properties generating a 118% premium on average, slightly lower than the previous year.
Beachfront homes offer the highest uplift, with a 76% premium, increasing from 63% in 2022. Their desirability as holiday lets and potential for capital preservation make them attractive to investors and second home buyers alike.
The rarity and resilience of waterfront homes, along with their potential as an inflation hedge, are likely to fuel further demand in the current economic climate. With limited opportunities for frontline water access, waterfront properties continue to be sought after and maintain their premium pricing.
Beachfront homes in Marbella
Marbella is a clear example of the increasing demand for waterfront homes and their value increase as a safe and sound investment.
If there is a specific spot that has earned top position is Puente Romano, where we have seen prices per square metre tripled – and more – especially in prime frontline positions in Jardin Persa and Japones.
The exclusive UNO project is now under construction, with a 300 metre sea frontage, it is currently the one and only frontline beach residential development in Marbella's Golden Mile with premium apartments, penthouses and villas expected to be completed in April 2025.
Even more scarce are frontline beach villas and Marbella's Golden Mile is consistently ranked on top positions for some of the highest priced properties in Spain. But it's not only about price but also about uniqueness, and this is why El Martinete – Marbella's most iconic beachfront mansion – takes centre stage. Find out more in Waterfront Homes and read all about it on our website where you can also see a video tour of the property.
El Martinete is a waterfront mansion with private access to the beach, just minutes' walk away from Puerto Banus. A perfect blend of old-world charm and contemporary luxury and once owned by the renowned flamenco dancer Antonio "El Bailarín", the estate has a fascinating history and features a Picasso drawing embedded in the swimming pool tiles. Spanning over 4,000 sq m of lawn area and incorporating the main villa, the guest and the staff houses, impressive views of the Mediterranean Sea, landscaped gardens with a swimming pool and luxurious accommodation, ideal for everyday life and entertaining with its many sophisticated amenities.
Read more in Waterfront Homes
Beachfront villas for sale in Marbella
Frontline Beach Villas for sale in Marbella