Design Hills Dolce&Gabbana Marbella: A new gem on the Golden Mile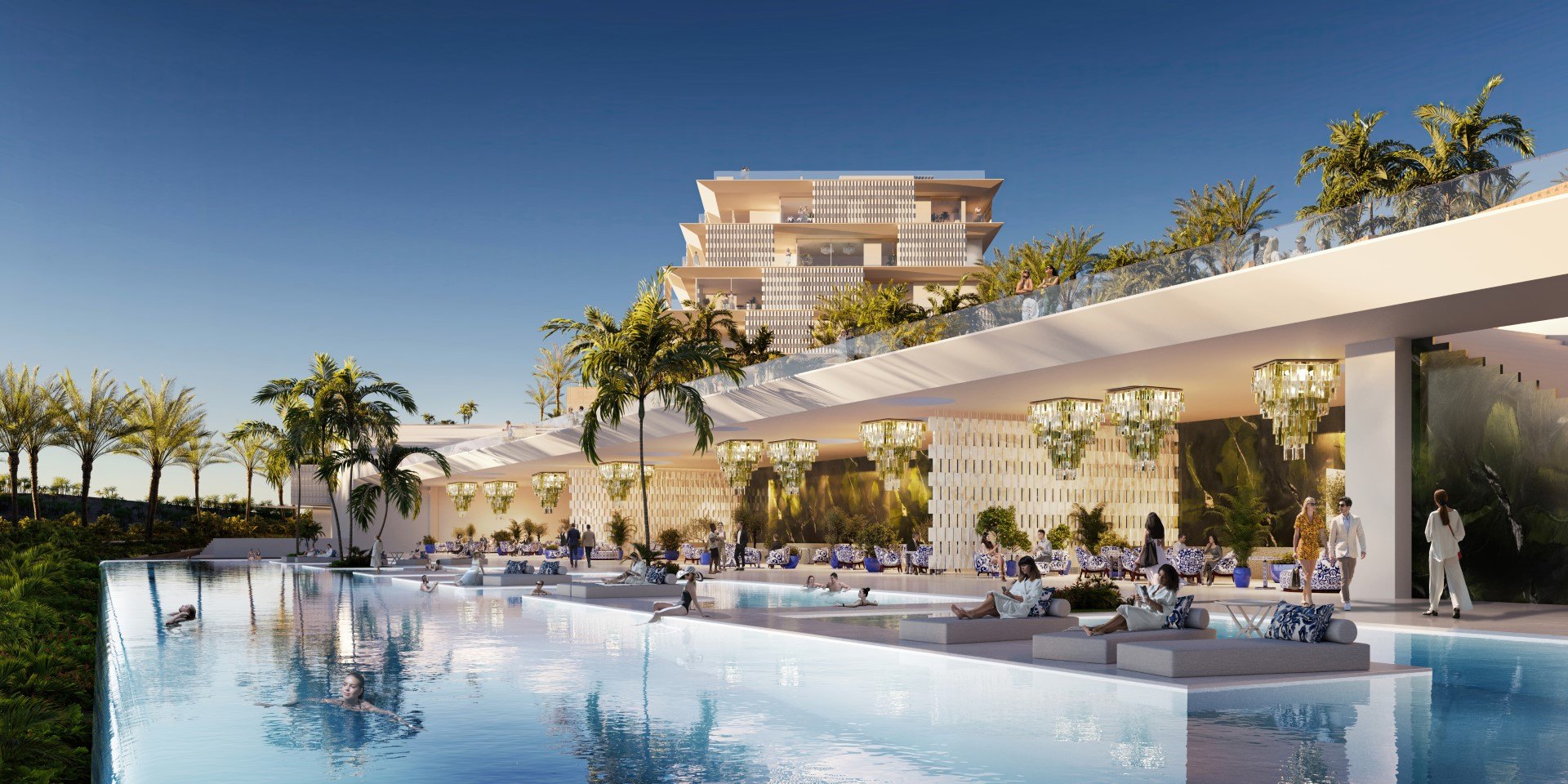 Nestled within Marbella's prized Golden Mile, the highly-anticipated Design Hills Dolce&Gabbana Marbella presents a unique concept that combines residential, fashion, art, leisure and gastronomy.
This reveal marks Dolce&Gabbana's inaugural step into the European Real Estate realm. Occupying an extensive plot of nearly 90,000m2, Design Hills will soon be the home to 92 distinct residences developed by Sierra Blanca Estates, a pioneer in branded residences in Marbella.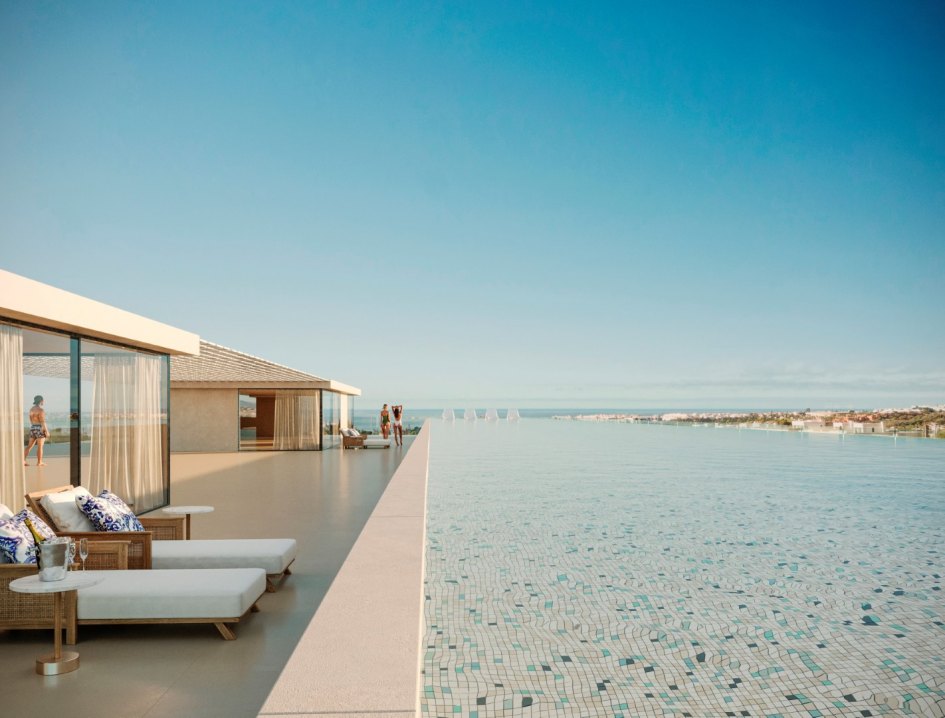 Located in the heart of the Golden Mile, Marbella, just opposite the well-known Epic development on the road to Istan, the project will consist of 92 residences, notable for their expansive design, spread across a longitudinal stretch of 500 meters and elevated roughly 40 meters above sea level. This strategic alignment grants residents a panoramic vista of the Mediterranean coastline. From the exterior, five contemporary buildings rise majestically, surrounded by lush gardens and infinity pools. Internally, every residence is adorned with Dolce&Gabbana Casa creations, ranging in size from 280 to 900m2 with up to five bedrooms.
Elegance is present throughout: master bedrooms offer a view of the sea, while the amenities list includes everything from massage and make-up rooms, private outdoor spaces with sea views, rooftop terraces, to an advanced home automation system connecting residents to the concierge and hospitality team.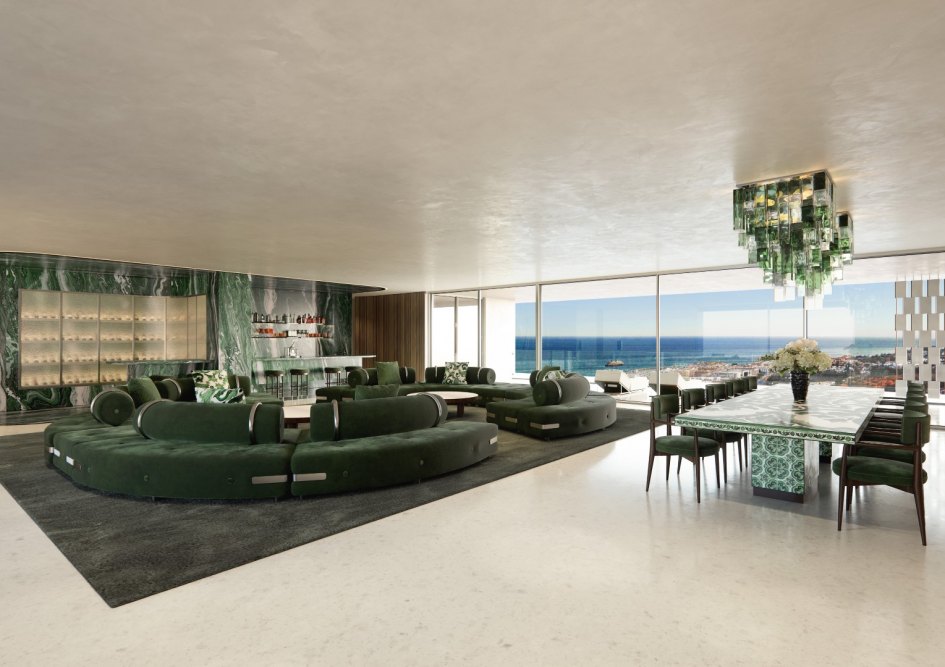 Drawing inspiration from the Fibonacci sequence and the golden ratio, every element of Design Hills resonates with the landscape. The buildings themselves are a visual ascent, with each forming a grand staircase facing the sea. Aiding this visual delight is the façade covered with white glazed ceramics, reflecting not just the brilliance of modern architecture but also paying homage to traditional Hispano-Muslim architecture prevalent in Andalusia and which we are delighted to see making a comeback.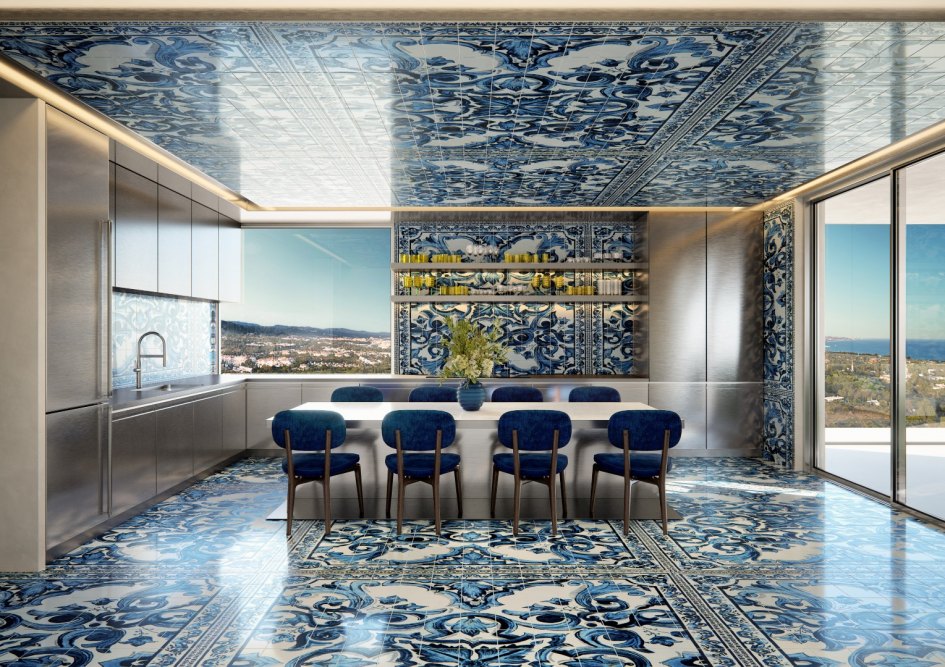 The common areas redefine luxury amenities. Fitness enthusiasts can choose between indoor sports facilities, paddle tennis courts, a yoga centre, or even an indoor 5x5 artificial turf soccer field. A dedicated SPA, wellness centre, hairdresser, and barbershop cater to relaxation and grooming needs. Moreover, the project introduces Marbella to its first ice-cream parlour food-truck, an Italian treat.
Prices have not yet been revealed, although according to press reports they will be range from €3m to €20m and there is already a waiting list of eager buyers.
With construction already underway, the show-flat is scheduled for a 2025 reveal and completion of the project is expected by 2026. The journey of Design Hills Dolce&Gabbana Marbella promises a transformative vision for the Golden Mile.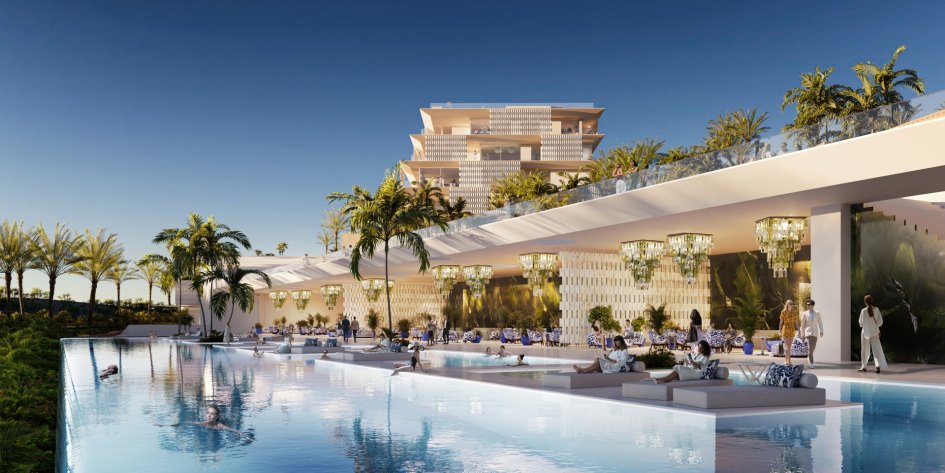 As recently highlighted in the 2023 Knight Frank's Global Branded Residences Report, the luxury branded residences market is set to see a 55% surge by 2026, and Marbella has been ahead of the curve. It has already seen notable branded residences such as Epic Marbella in association with Fendi Casa, Elie Saab Villas, and Karl Lagerfeld Villas. Marbella's Design Hills, combined with Fendi and Karl Lagerfeld, will complete a 'golden triangle' of branded real estate in the Golden Mile, accentuating Marbella's stature in the luxury real estate sphere.