Chestnuts burning on an open fire…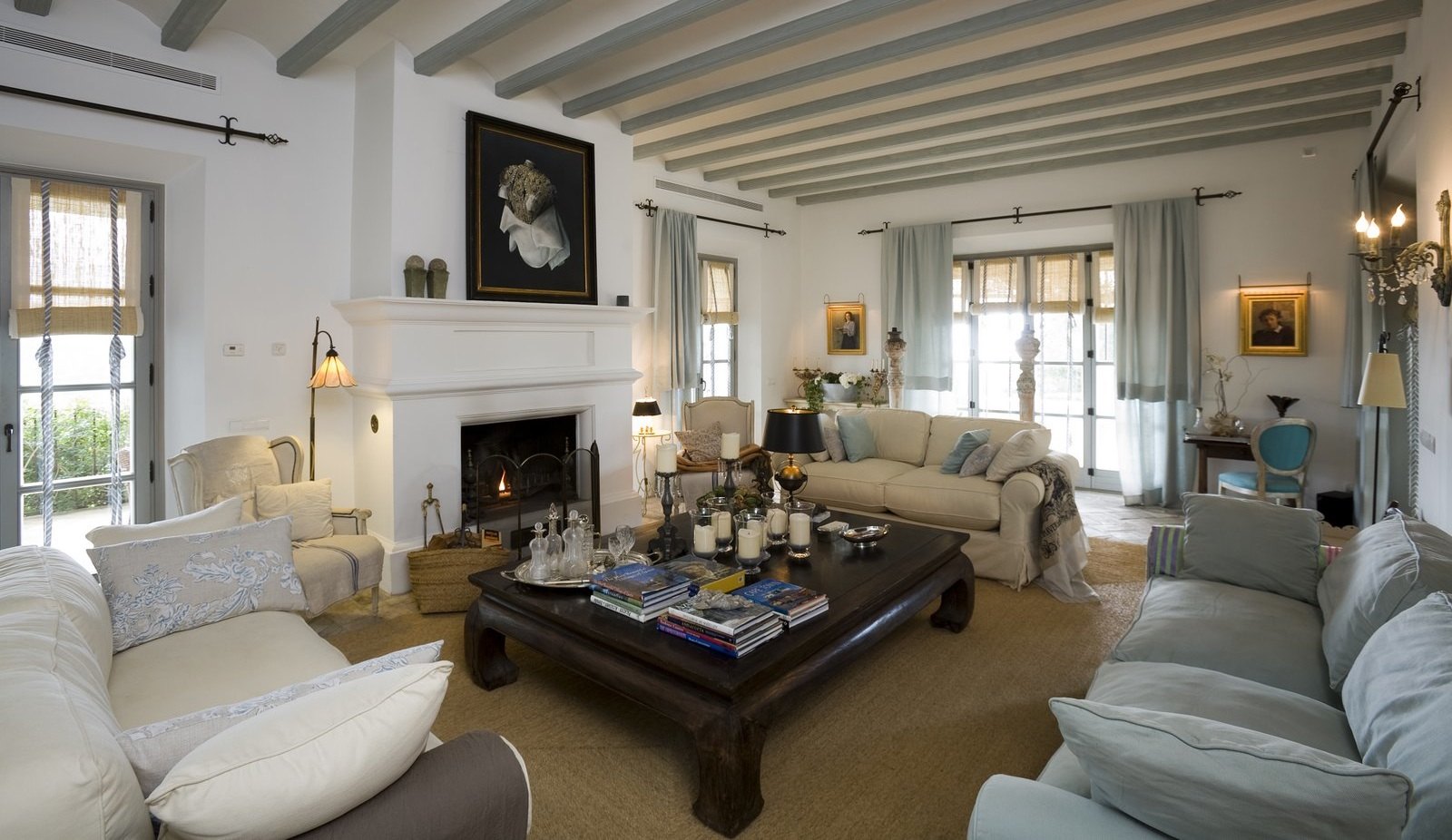 In spite of the long summers and generally mild climate of Marbella, fireplaces are a popular feature of homes in these parts. You will see them in villas, apartments, townhouses and penthouses regardless of age, price range and architectural style. Indeed, these wonderfully ambient features span the range from rustic or classical homes to contemporary and downright avant-garde.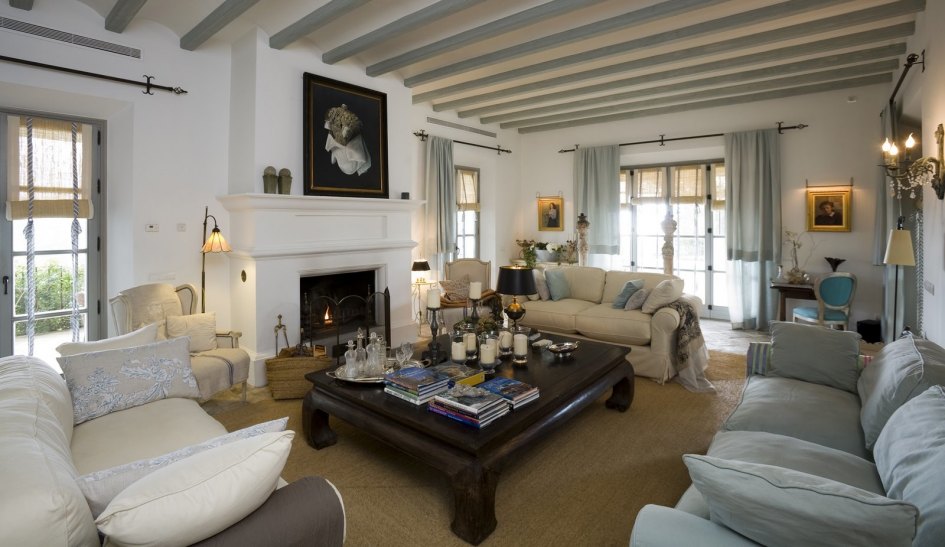 Rustic
The traditional rustic fireplace is perhaps the most iconic of all, forming an integral part of Marbella's country style homes that come with terracotta floor tiles, white-plastered walls and wood-beamed ceilings. Solid wooden doors, rugs and a brick fireplace complete the picture of homes that exude a cosy glow when the fire is lit. Some even have such fireplaces in bedrooms, studies and kitchens.
Classical
Marbella's more classical properties, often villas with grand architectural detailing, will feature large, elegant fireplaces made from marble or stone. The latter often in the style of those found in French chateaux, and indeed, more than a few have been sourced there. They serve to add warmth and cosiness to spacious reception rooms, luxurious bedrooms and even bathrooms, confirming the opulent nature of the classical home.
Contemporary
Many a contemporary Marbella apartment, villa or townhouse will also feature a fireplace, though here largely restricted to the living room, where it can take the form of a conventional hearth or sport more modern designs featuring right-angled lines in materials ranging from steel to copper or glass. Some have glass doors or no longer make use of wood, running instead on gas or oil, but the feature remains a charming focal point.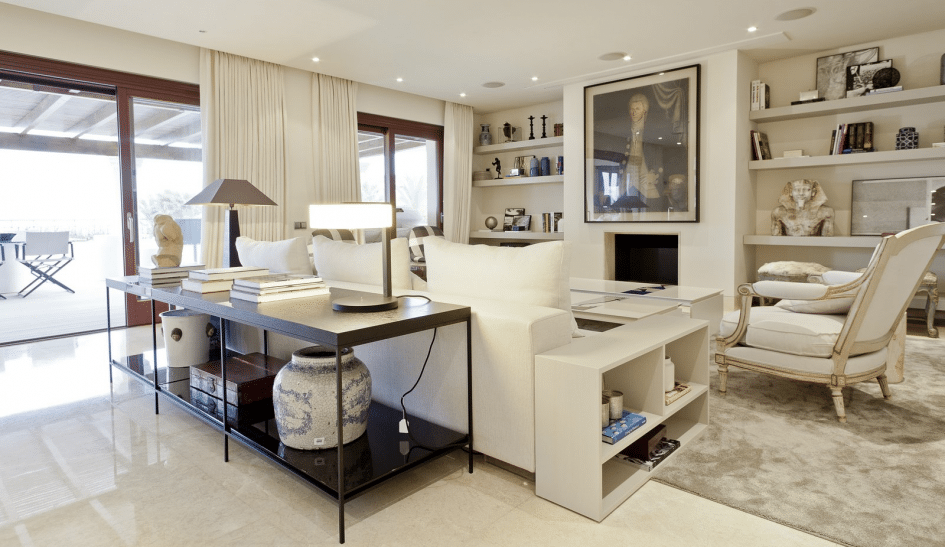 Avant-Garde
Now you would think the cool, swish modern Marbella villa with its crisp whiteness and clean, minimalist lines is above all of this residential sentimentality, but no, even in the most futuristic homes the age-old fireplace can still add a touch of homeliness and wonderment. Having said that, they look rather different in these homes, often made up of a base with an apparently suspended section between which flames, wood burning, gas-fired or even computer-generated, burn brightly.
The huge variety of styles and settings of Marbella properties with fireplaces is featured in our Pinterest Fireplaces board.
Properties with Fireplaces for sale in Marbella